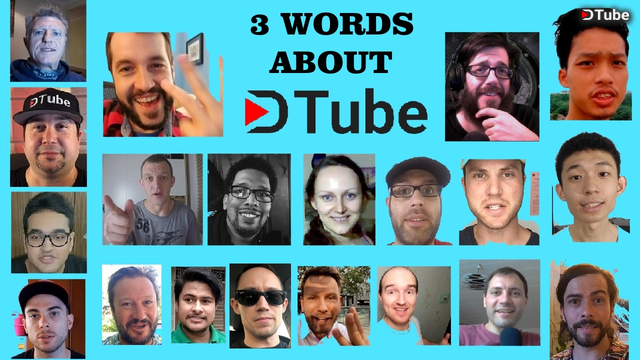 ---
We are dtubers, we are all members of the new community @dcooperation. We decided to make a video about @dtube to let people know what we all think about @dtube.
Thanks to all participants who made this possible, here they are : @reseller , @cgbartow , @bobaphet , @eftnow , @hattaarshavin , @hauptmann , @itskyle , @jacksonchakma , @thecrytotrader , @veganroma, @tibfox , @steemitbaby , @alexabsolute , @spite77 , @techcoderx , @clixmoney, @brainpod , @fruitdaddy , @cryptospa , @zainenn .
Watch the video and have fun.
Our next step is to make a documentary movie about steem blockchain.
If you want to participate in our next projects, join our discord channel and let us know about that : https://discord.me/dcooperation
Let's make more collaborations with @dcooperation.
All the earning of our account will be used to power up to upvote dtube's videos.
Any support is appreciated.
---
---
You can also support our initiative to watch our video and comment it on youtube to make the video trending on youtube to promote dtube and steem blockchain there.
Here is our amazing video :