How to Play 'Edelweiss' on Piano & Keyboards Tutorial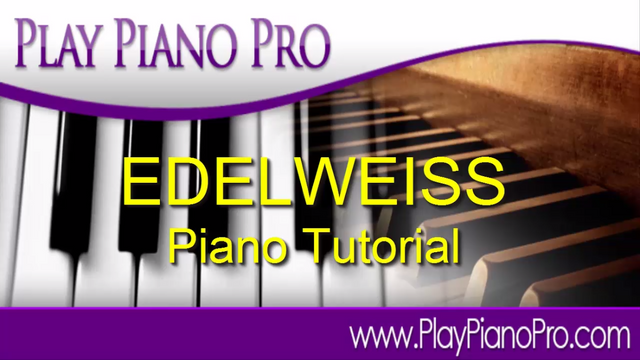 Watch How to Play 'Edelweiss' on Piano & Keyboards Tutorial video on DTube
---
Edelweiss - Folk song
I first heard this beautiful and simple tune in the movie "The Sound of Music" as a child.
It always brings back good memories of that time and a smile to my face.
This one is suitable for beginners who have learned the Major chords of C, F and G,
an octave or so range in each hand on the keyboards, and are about Grade 1 -2 standard in the UK.
In the key of C Major, no sharps or flats. The broken chords in the Left hand are:
C Major - Root position - C,E,G
F Major - 2nd inversion - C,F,A
G Major - 1st inversion - B, D, G
Please check out my other piano performance and tutorial video posts and be sure to
bookmark @brogue so you won't miss out on any future free lessons.
Comments and feedback are always welcomed.
Enjoy!