They Don't Believe In Cryptocurrency (DTube)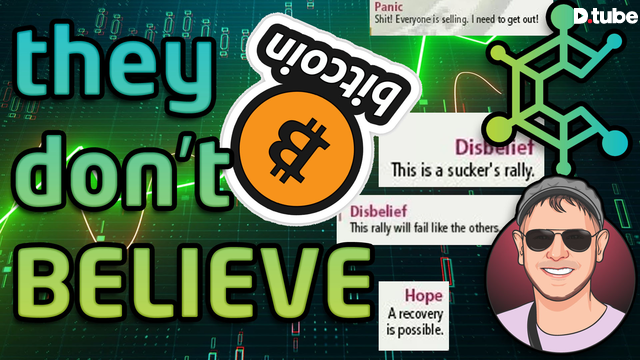 ---
The total crypto market cap has gone up from 140 B to nearly 170 B over the last month. A lot of people out there are skeptical. They say the price is going to crash, the market is still manipulated, it's a dead cat bounce.
Other people say "look at all this doubt, people are wary, the market isn't coming back."
It seems like a lot of people out there still don't understand market cycles. Disbelief is a part of the cycle, and it might be a very positive one. How can you turn their skepticism to your advantage?
---
▶️ DTube
▶️ IPFS