This is my tutorial on how to post a dtube video on steemit if you already have a Steemit account. I've seen people asking how to do this so I figured I'd try and be helpful. There may be better instructions out there but I haven't found much of anything on the interwebs so here's my version of how to do it.
What you'll need
Your username (without the @ symbol)--this is your dtube username
Your private posting key (I blocked mine out for obvious reasons) which is found as shown below (click wallet, then permissions, then click show private key as shown in the picture below). You'll use this as your password to log into dtube

A video saved to your computer
A thumbnail from the video if you don't want to take a snap from the video in dtube (sometimes snaps don't show up the way you want)
Ready? Let's go!
Go to this url to login to dtube https://dtube.video/#!/login

Once you're in, you'll see the following home screen and you'll need to select the upload icon as pictured below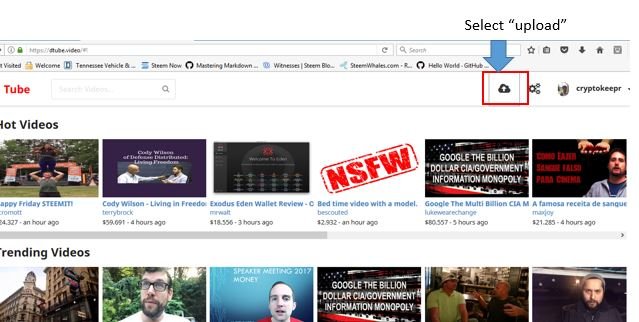 This will bring you to the screen where you'll do the uploading by dragging and dropping your video just like you would do to post a picture on steemit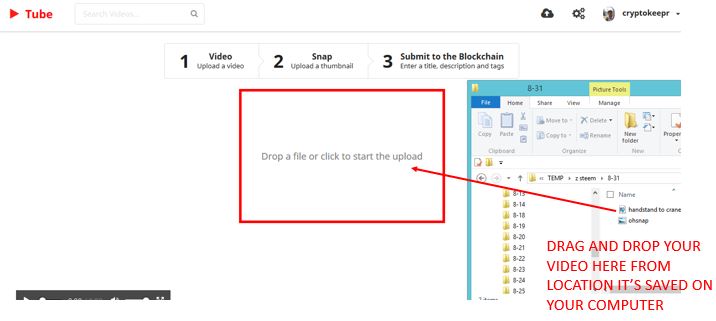 Wait for your video to finish uploading. Once it's done, you'll see a green check mark by the step 1 upload video icon. Once it's uploaded, you can select take snap and choose a thumbnail from your video or choose upload snap and upload a screen shot you've taken of the video and saved to your computer (as I said, sometimes the thumbnail you took using snap won't show up correctly like in the picture below). The snap will be used as a thumbnail that people will see next to the steemit post this will create after you're finished.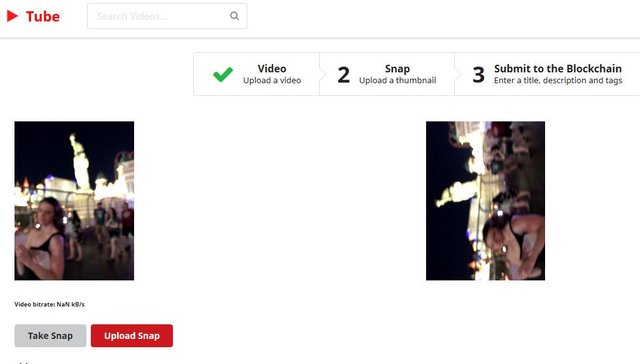 Once you have your video and snap uploaded, fill out the fields down at the bottom of the page just like you would when you do a steemit post. You'll fill out title, content of the post in the description field, and your tags. Dtube will sometimes automatically add a tag or two for you so if you get an error saying you have too many tags (but you only entered 4-5 yourself), this is probably why.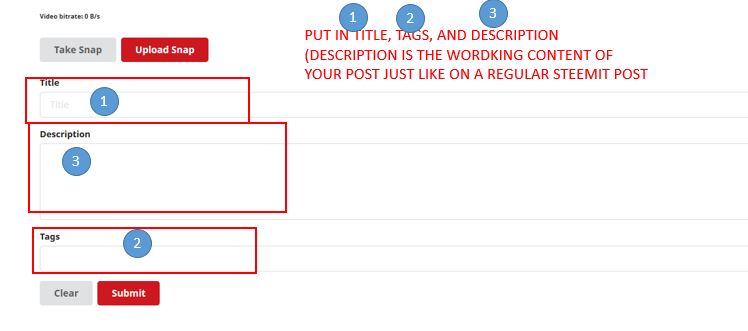 Once you think your post is ready to go, check and make sure the video will play. Hover over the lower part of the video on the left hand side of the screen and a "play" button will appear. Click it and confirm that the video will play before you upload. I messed one up yesterday somehow and I couldn't delete the post and it was kind of embarrassing. So if you want to avoid this then confirm it will play before you post it.
Are you ready?
Click the Submit button at the bottom (below your tags) and it will upload to dtube and make a post on Steemit.
And that's it! I hope this helps a few people out.