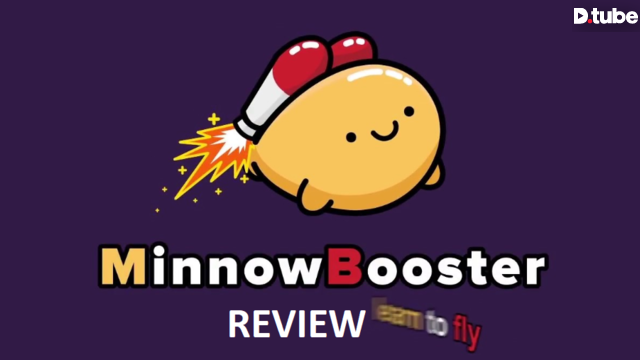 ---
Hi, all dtube lover's I hope you are doing very good on the great platform of Dtube. Today I am going to share a media dapp that named is MinnowBooster
MinnowBooster features various tools to enhance the Steem user experience while facilitating the earning of passive revenue.
MinnowBooster's flagship product is the first of its kind Steem Power Delegation Leasing Market, released mid 2017 with the purpose of connecting delegators with users wanting to rent Steem Power to promote their posts or improve their status on Steem with a larger delegated stake. The app facilitates prepaid escrow and distributes funds to delegators in daily increments for due fulfilment of leases; while the native onchain DPOS ensures that the delegator always retains ownership of stake with zero chance of rental default or asset loss.
In its first year MinnowBooster facilitated over 16M Steem Power in leases with APR's consistently outperforming returns from most major masternodes.
Other user tools and services include a Steem Monsters card trading bot, Post Boosting service for purchasing upvotes with a positive return and a P2P vote selling market.
---
▶️ DTube
▶️ IPFS