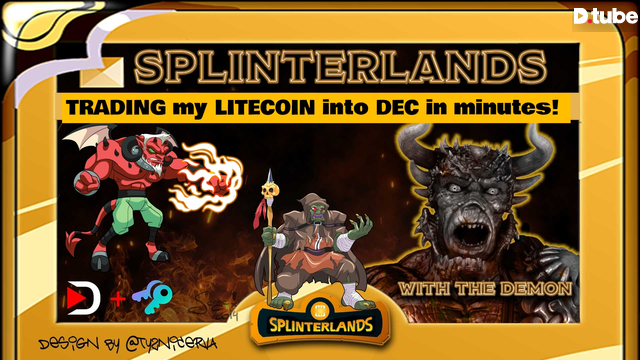 ---
Hi all! yes, this is correct! I'm HODLING all my DEC right now! I want as much as I can get! You can see how easy it is in just a few steps to buy some litecoin and convert it in a few steps to DEC!! It is so eacy to do! I use coinbase and biught litecoin there then used blocktrade to convert the litecoin and finally bought DEC in steem-engine.com I did buy everything there wa sto buy the first 2 days it came out! Now, I just wanna hold it! I will be using some of the potions though- those are so nice!!
et in the BEST game on the STEEM Blockchain! Start earning your free rewards and DEC today! http://steemmomnstersgame.com


This awesome gif was designed by: @danielvehe
Whose HODLING THE MOST DEC in their Steem-engine.com wallet right now?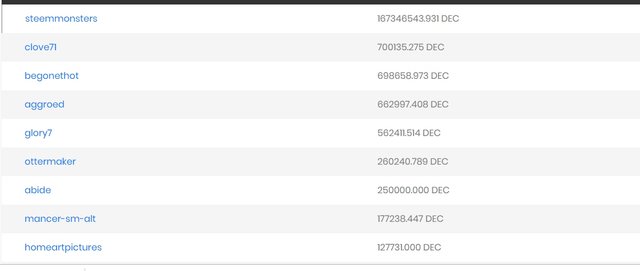 Official Splinterlands Telegram HERE
Steem Monsters Discord Group HERE
Splinterlands Official Facebook Group HERE
Splinterlands Facebook Page HERE
My IG - Steemmonstergirl HERE
My YouTube Channel HERE
My Twitter HERE


May the Monsters be with you.
Chris Love @clove71
Splinterlands Rep.
---
▶️ DTube
▶️ IPFS