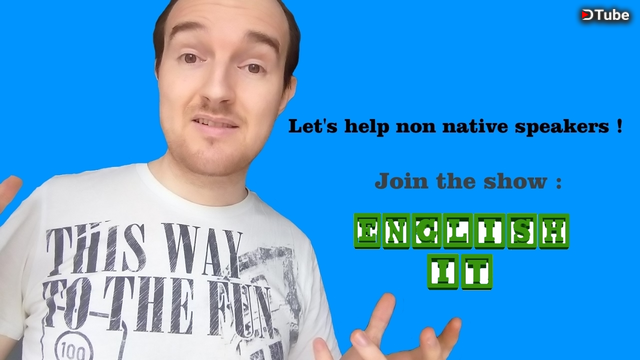 ---
According to traffic analyzer Alexa.com :
steemit.com has 21% visits from USA.
d.tube has has 26% visits from USA.
That means that 1/5 of traffic we have here or even more is from native speakers. But we still have about 4/5 people from other countries. They are all trying hard to grow and improve in steem blockchain. But a big part of those people need to improve their English, including me.
So, we have a problem that can be solved very easy. The best way to learn a language is to practice it. So, I decided to run a show where native speakers will help non native to improve their English. I'll call the show ''English It''.
If any native speaker from USA, UK, Australia or any other native English country wants to help, please contact me.
The show will be recorded using https://zoom.us/ , so if you don't have an account there, register to be ready.
You can find me in discord as clixmoney#0084 , or in twitter : https://twitter.com/Clixmoney1
If you are non native speaker who want to improve his English, feel free to join our international community @dcooperation and we will schedule the show there, it maybe in the weekends. Here is the link to our discord server : https://discord.gg/YQWqqUB
---
▶️ DTube
▶️ IPFS