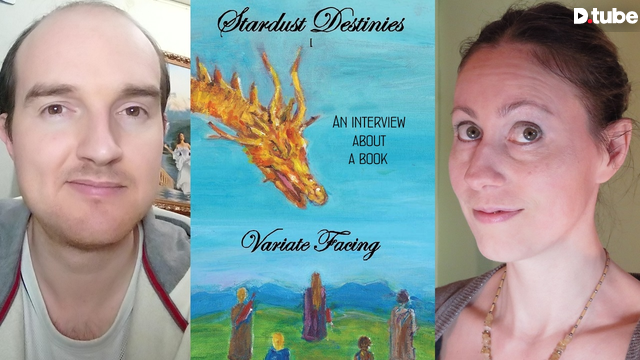 ---
In this video I interviewed @binkyprod about her book.
''This spell-binding story is of fantasy genre, bringing you magic, dragons and prophecies in a completely new realm.''
She shared in the video how she started to write and what inspire her to do that.
It's an interesting book to read named ''Stardust Destinies I: Variate Facing''.
For more details check her website here : http://binkyproductions.com/stardustdestinies
If you want to read more about the book, click here : https://binkyproductions.wordpress.com/binkyink/stardustdestinies/stardust-destinies-i-variate-facing/
It's the trailer :