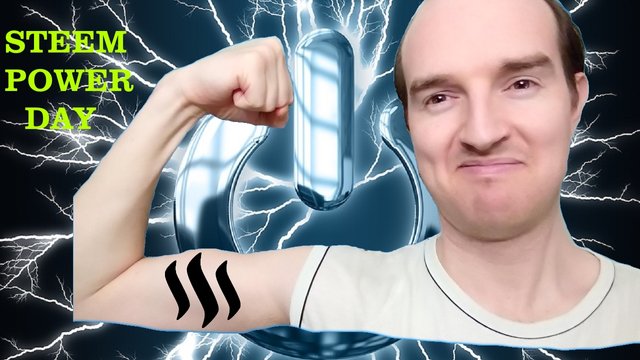 ---
I just powered up 33 steem to support the initiative #spud created by @streetstyle !
I think it will be really useful for steem blockchain, there are a lot of steemians doing that today, inclusding : @theycallmedan , @nathanmars , @soyrosa , @mindtrap , @abh12345 , @steemflow , @runicar, @tattoodjay, @runridefly, @alexvanaken, @cryptopie, @kid4life, @knowhow92, @eddiespino, @aulia1993, @donald.porter, @hardaeborla, @joshman , @mutiahanum, @improv, @clixmoney, @josediccus, @steemflow, @maxdevalue, @seckorama, @stuffbyspencer, @jeanlucsr , @chesatoshi , @zekepickleman and many others.
Sorry, for tagging you all, I'm just excited about this day.
I hope more people will do the same :
People I know maybe interested in this :
You can power up any amount of steem guys.
SPUD is steem power up day, where all steem community are powering up in one day. The day is today, try to power up any amount you can and to not send steem to any exchanger. Let's make steem even greater. Powering up will really help steem blockchain to be more sustainable !
I just powered up 33 steem, it was all the earning with the interview with @steemhunt creator - @project7.
Thanks a lot for every active and supportive steemian.
From now, you can watch the video right in steemit page, here :