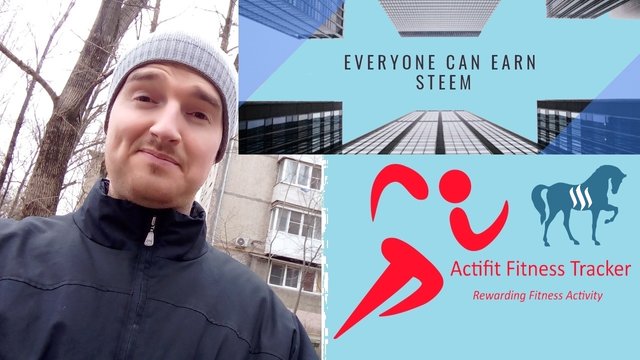 ---
Today I had no idea about the topic of the video I wanted to record. But, when I get out from home to record, I've met girls riding horses and that was a suprise for me, bacause I live in the city. So, I decided to record a video about that and about the unpredictable content I share and about stuff happening in Russia.
While recording the video, I remembered that I've seen @dmilliz resteeming the post of @coruscate about @blocktrades & @steemonboarding contest.
So, the contest was to record a vide about well known application used by a lot of steemians @actifit. It's a useful application that motivates people to be active. It also creates a competition between users and people start to create cool challenges. So, it's a healthy application.
@actifit is also easy to install on any smartphone or tablet. It has both android and ios version.
The team have a discord server as well, where you can be in touch with them : https://discord.gg/aHtcA6r
It's really easy to use the app, you just need to entre your posting key and fill there some details about your body and that's it. It works automatically and it start to count any movements you make.
Ithink it will be good if we install it for all our relatives and friends. All they have to do is to post in the evening and they even can add there some pictures they made during the day. I mean that's it's not that necessary to understand everything about steem to use @actifit.
The fun part that we can even tie the phone on our pets and they can earn some steem as well. lol
I was thinking about those horses I've seen today. It will be good if they will hold a smartphone or a tablet and earn steem while moving arround. ☺
So, in fact anyone can use @actifit and earn some steem and that's awesome. ☺
---
▶️ DTube
▶️ IPFS