The One Mindset Shift That Could Change Everything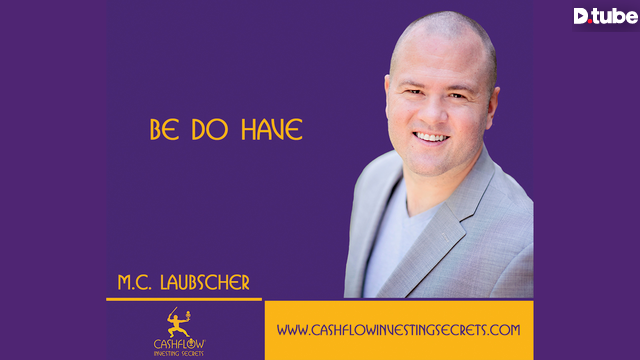 ---
In this episode, M.C. Laubscher discusses the meaning of be, do, and have.
After studying millionaires and billionaires for over two decades and interviewing over 500 successful investors and wealth experts, I have compiled the 21 best cashflow investing strategy secrets I have come across on my journey. You can access the secrets at 21cashflowinvestingsecrets.com.
M.C. Laubscher is a husband, father, educator, and cashflow coach. He is the creator and the host of the popular and top-rated business and investing podcast, Cashflow Ninja and a brand new podcast, Cashflow Investing Secrets. M.C. is also the President of Producers Wealth, a wealth creation firm helping clients in 50 states implement holistic wealth creation strategies.
Connect With Us:
Website: https://www.producerswealth.com/home
Podcast: http://cashflowninja.com
Webinar: https://www.yourownbankingsystem.com/
Work With Us: https://www.producerswealth.com/application
Facebook: https://www.facebook.com/cashflowninja/
Twitter: https://twitter.com/mclaubscher
Instagram: https://www.instagram.com/thecashflowninja/
Linkedin: https://www.linkedin.com/in/mclaubscher/
Youtube: http://www.youtube.com/c/Cashflowninja
Bitchute: https://www.bitchute.com/channel/cashflowninja/
Steemit: https://steemit.com/@cashflowninja
Dtube:
Gab: https://gab.ai/cashflowninja
Minds: https://www.minds.com/cashflowninja
Biggerpockets: https://www.biggerpockets.com/users/mclaubscher
Patreon: https://www.patreon.com/cashflowninja
Google: https://plus.google.com/+Cashflowninja
Medium: https://medium.com/@mclaubscher
Pinterest: https://www.pinterest.com/mclaubscher/cashflow-ninja/
Meetup: https://www.meetup.com/members/12909189/
Tumblr: https://mclaubscher.tumblr.com
If you enjoy Dave Ramsey, Robert Kiyosaki, Grant Cardone, Gary Vee, Graham Stephan, Meet Kevin, Ryan Scribner, Replace Your Mortgage, Project Life Mastery, Russel Brunson, Alex Becker, Tanner J Fox, Refusing to Settle, Dan Lok, Jeff Rose, Tai Lopez, Bigger Pockets, or Pat Flynn, you will love the Cashflow Ninja! Be sure to subscribe!
#business #investing #money #wealth #infinitebanking #familybanking #cashflowbanking #replaceyourmortgage #bankonyourself #cashflowbanking #wholelifeinsurance #privatereservestrategy #richdad
---
▶️ DTube
▶️ IPFS