556: Cassidy Burns: What You Need To Know About The Washington DC Real Estate Market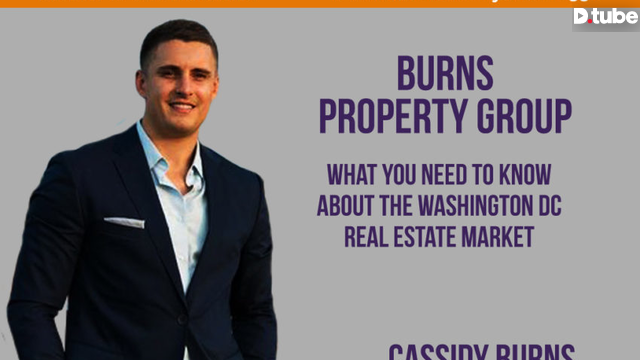 ---
My guest in this episode is Cassidy Burns. Cassidy believes Real Estate is a tool for the long term. Cassidy is an up and coming rockstar in the real estate industry. He generates income in his real estate brokerage business and then uses the liquidity of his business to scaling his real estate investments in the Washington DC market.
Connect With Us:
Website: https://www.producerswealth.com/home
Podcast: http://cashflowninja.com
Webinar: https://www.yourownbankingsystem.com/
Work With Us: https://www.producerswealth.com/appli...
Facebook: https://www.facebook.com/cashflowninja/
Twitter: https://twitter.com/mclaubscher
Instagram: https://www.instagram.com/thecashflow...
Linkedin: https://www.linkedin.com/in/mclaubscher/
Youtube: http://www.youtube.com/c/Cashflowninja
Bitchute: https://www.bitchute.com/channel/cash...
Steemit: https://steemit.com/@cashflowninja
Dtube:
Gab: https://gab.ai/cashflowninja
Minds: https://www.minds.com/cashflowninja
Biggerpockets: https://www.biggerpockets.com/users/m...
Patreon: https://www.patreon.com/cashflowninja
Google: https://plus.google.com/+Cashflowninja
Medium: https://medium.com/@mclaubscher
Pinterest: https://www.pinterest.com/mclaubscher...
Meetup: https://www.meetup.com/members/12909189/
Tumblr: https://mclaubscher.tumblr.com
If you enjoy Dave Ramsey, Robert Kiyosaki, Grant Cardone, Gary Vee, Graham Stephan, Meet Kevin, Ryan Scribner, Replace Your Mortgage, Project Life Mastery, Russel Brunson, Alex Becker, Tanner J Fox, Refusing to Settle, Dan Lok, Jeff Rose, Tai Lopez, Bigger Pockets, or Pat Flynn, you will love the Cashflow Ninja! Be sure to subscribe!
#business #investing #money #wealth #infinitebanking #familybanking #cashflowbanking #replaceyourmortgage #bankonyourself #cashflowbanking #wholelifeinsurance #privatereservestrategy #richdad
---
▶️ DTube
▶️ IPFS