CES2019 Sands Expo Livestream - Daneel | Just Mining and more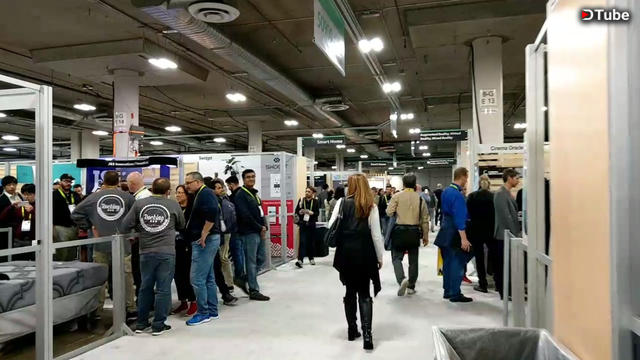 ---
BBT Carter and team was out at CES 2019 for the past week, covering nearly the whole event over the 4 days from North, Central and South halls of the LVCC, Sands Expo and multiple Hotel based locations. This was the livestream roam on Day 4 of the Sands expo, covering a few Cryptocurrency solutions, one a Oracle information based service named Daneel and a mining solution named Just Mining.
Notional Est. on Crypto Performance
Ethereum: 55mh
Cryptonight: 2800h
PROGPOW: 32mh
Ravencoin: 29mh
=========================
Mega AMD Build:
ASUS ROG Zenith Extreme x399 - https://amzn.to/2wldQmM
AMD Ryzen 2990WX - https://amzn.to/2o49axV
64GB G.Skill TridentZ PC3200 DDR4 - https://amzn.to/2wpcZlb
Samsung 1TB NVME 970 Pro - https://amzn.to/2Pv9T81
2x Radeon Vega 64s - https://amzn.to/2FDotYD
EVGA Supernova 1000 P2 - https://amzn.to/2N93pKe
Corsair Case 570x - https://amzn.to/2Ngt2Jn
Enermax LIQTech TR4 - https://amzn.to/2ML5fUS
=========================
Reference Image/Source:
Most all from BBT Team @ CES2019
Graphic Chart Credits : Tom's Hardware
Visualization CFD: CFD Visualization Comparing Turbulent Vortex Shedding Between a Sphere and Golf Ball
==============================
Music credits:
Track: Kozah - Haha [NCS Release] Music provided by NoCopyrightSounds. Watch: Free Download / Stream: http://ncs.io/HahaYO
For more content and items used at the farm visit us on bitsbetrippin.io under shop
Links above are Amazon Affiliate
FOLLOW US ON TWITTER @bitsbetrippin
FOLLOW US ON TWITCH.TV by searching bitsbetrippin
For more regular streams on both YouTube and Twitch!
Also visit us at www.bitsbetrippin.io and click store for any goods/items you need in the space!
We are not a fly by night channel, have been serving the space since early 2013!
Paypal: paypal.me/bitsbetrippin
You can donate to any of the address below for the particular cryptocurrency:
Ravencoin = RMR8YEZr1BQ3FVhfXmxvNZ9ErSdDgcwvcj
Bitcoin = 1QHADdYwmMgVoaYqqY3SE8ummr4euHqzUv
Litecoin = LVemKU6GTccpCSaLp4JwXPXbDT1RBbDWbQ
Ethereum = 0xF897EaFdb787AcD4Da5e2EB5003E42dc1Ef86d39
Ethereum Classic = 0x89b455cfd5adb8ba4a69fd6bd082b3d61efe160f
Dash = Xrk5429K5GUHkQJkDcUQ1ZtwSGwwRstxK4
Doge = DJeTVqyNVsd493iyWzbuUM11xDwsRAtzLy
Zcash = t1KgQi4aAKJYh6QJ1rFxczWv9gqdtXPDYKh
==================================================
Want to join coinbase? Click link below to be like a BOSS
https://www.coinbase.com/join/528aa7ec0ddfbab53f000003
==================================================
visit us at www.bitsbetrippin.com
contact us at [email protected]
---
▶️ DTube
▶️ IPFS