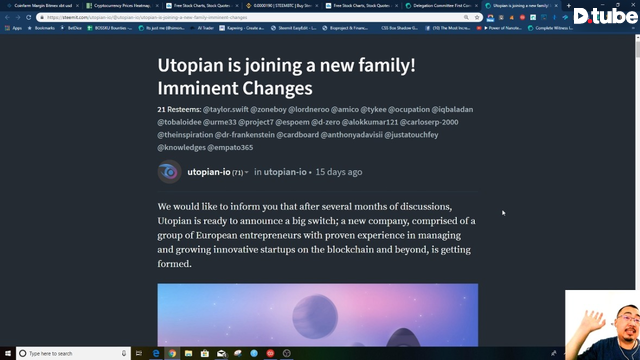 ---
What an amazing bull run this Monday ! So if you are hodling , its great as your value would have just increased by about 20% compared to just a few weeks back. The uptrend still seems to be pretty solid and bullish. I'm looking that it may hold till about 14k .. but hey .. this is not a financial advice.
Whats happening on STEEM !
Checkout the first post by the delegation commitee in terms of allignment of how the delegation would be distributed by Steem Inc
---
Do checkout utopian's post as of 2 weeks ago. They are moving out and have graciously thank the entire community on Steem for their support. Its great to see them move forward with new direction however they will be really missed.
Its a Monday and its a start of a brilliant week ! Have a good one !
---
▶️ DTube