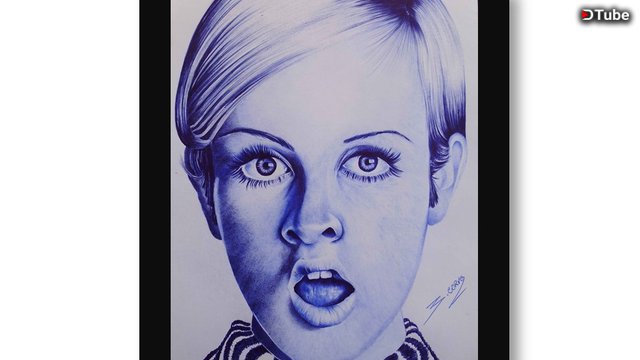 ---
Hello friends of "STEEMIT", in this opportunity I present this visual art, made in the blue ballpoint technique , on a surface of white and smooth cardboard, with dimensions of 30 cm by 24 cm, today I wanted to emphasize through my work, in facial expressions, these always have their own language, which determine our moods, there are those who laugh, cry, feel some pain and even from time to time we have that surprised face, I wanted to draw a girl with a very common expression in the human being, the facial expression of "Surprised".
---
Facial expressions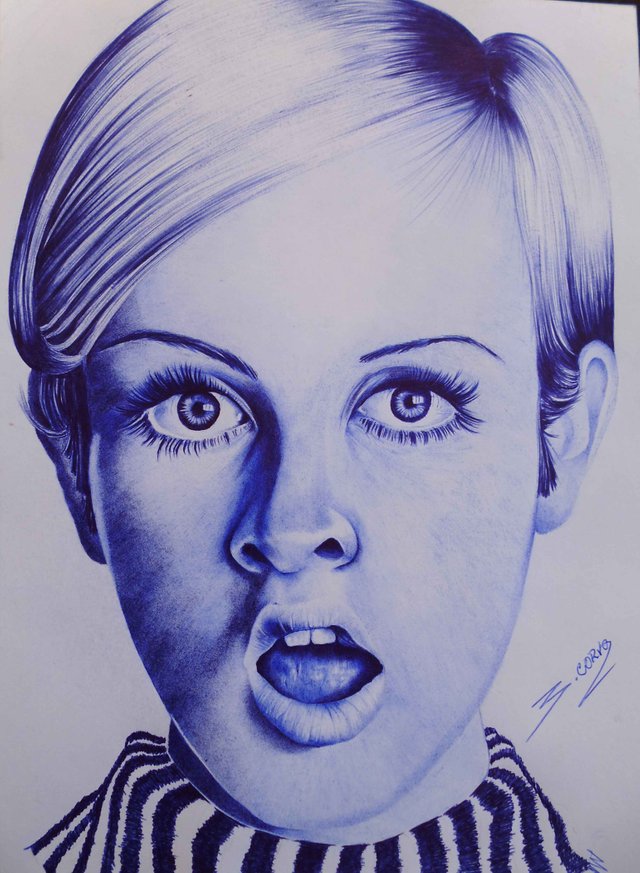 Step 1 y 2.
make the sketch with the graphite pencil "HB - 2", to be able to erase it easily, this pencil is clear, very suitable for these sketches, then I start to give the first layers, of blue ballpoint ink, with subtlety and little by little , filling with very small stripes in a uniform direction.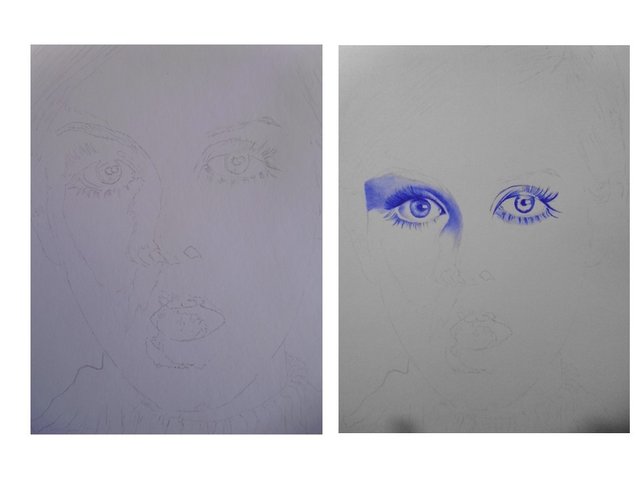 Step 3 y 4 .
realize the features of the eyes and I take the measure of their expression, the size of each side, continuous with the same pattern of small lines, with ink ballpoint, in this technique to get it wrong is very serious, we can not erase, patience and the careful handling of the pen is important in this technique, every so often clean the tip of the pen with a cloth, so as not to accumulate waste that then stains in drawing.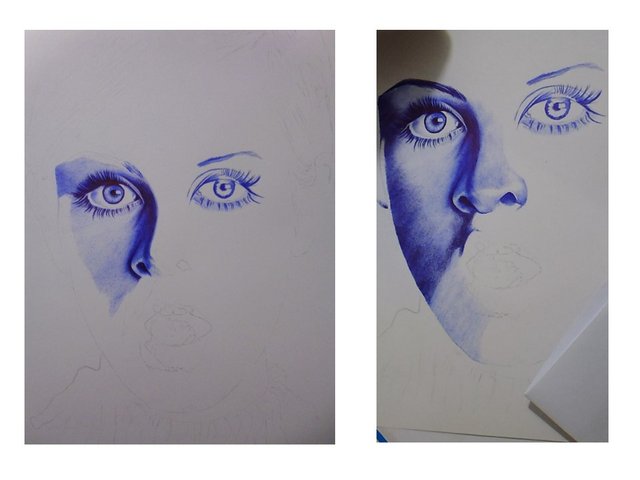 Step 5 y 6 .
we have the first layer of ink ballpoint, I proceed to give the second, with this action I give more contrast, where the drawing requires it, this technique of varying the tone from light to dark, depends on the pressure exerted on the pen , towards the surface, the more pressure we get a purer tone, that makes it look darker, the less pressure in tone is usually clearer.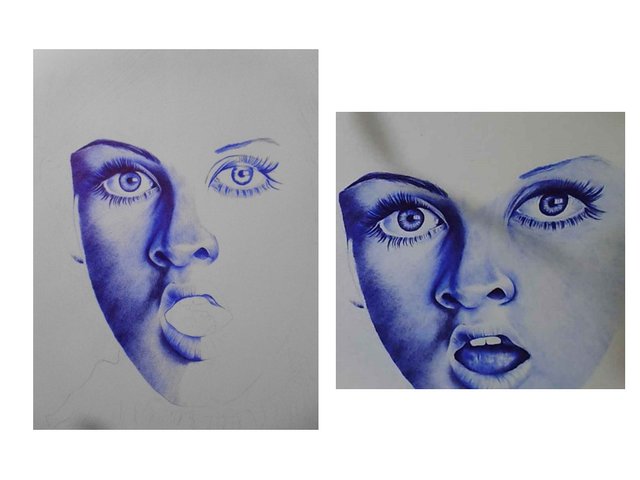 Presentation.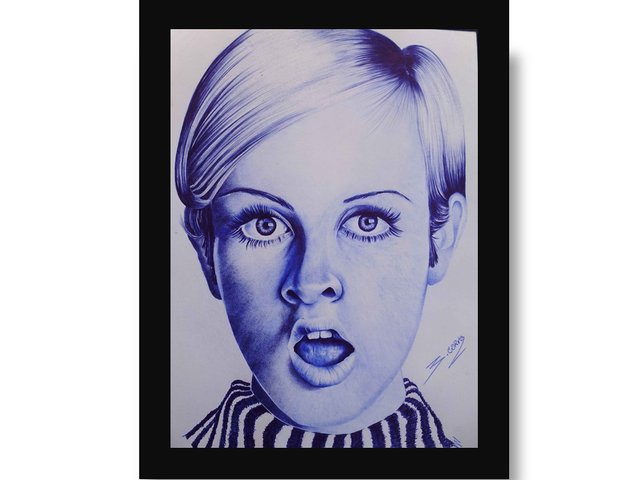 Friends, I wish you many successes in your publications, I say goodbye with this thought.


"Peace comes from within, do not look for it outside."
"Buda".
• Fuente






---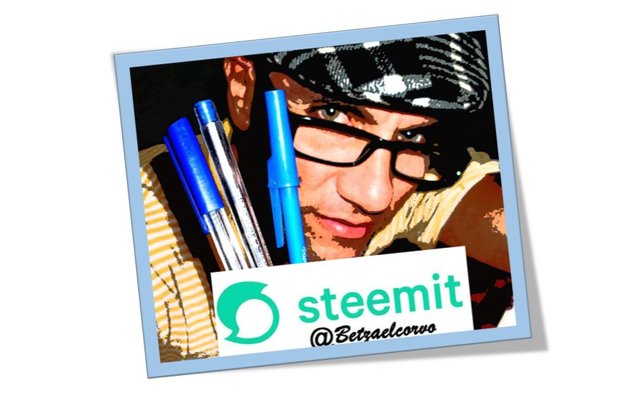 ---
▶️ DTube
▶️ IPFS