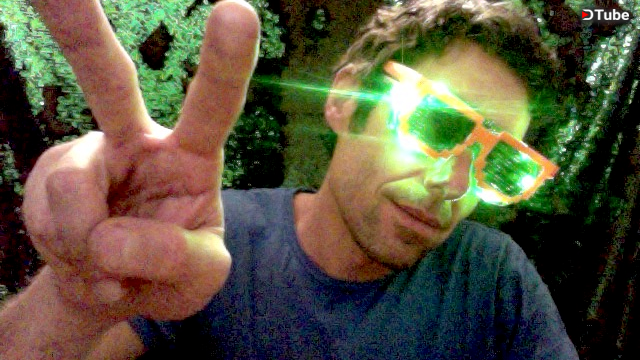 ---
It's the Half Hour Songwrite Challenge WEEKLY RECAP! 💛
This week's selections:
(#4 was fun guys, but it is NOT in the running for the Sunday Song of the Week bc... let's just say it's already a finished piece. Of work XD)
One of these entries (NOT #4) will become a finished song. But which one? YOU decide, by voting for it! Simply comment the name and/or prompt of the song you'd like to see finished. The entry with the most votes will be outfitted with additional verses, choruses, bridges, codas, and other bells and whistles as needed, and arranged and recorded for Sunday's post. All voters will receive a 100% upvote from me as a thank you for weighing in :)
Remember: 1 vote here + 2 or more pick-a-prompt suggestions this week = 1 Steem Basic Income weekly participation prize :D
Thank you to all of the PICK-A-PROMPTers! So many amazing, creative, challenging, quirky, and occasionally laugh-out-loud wacky prompt ideas, I have as much fun reading prompts as I do writing songs :)
@tibfox, @dmilliz, @wonderwop, @iamjadeline, @mariannewest, @fitinfun, @roundbeargames, @vincy, @wordymouth, @onnovocks, @kaelci, [@masud91], @cityofstars, @sugarfix, @wandrnrose7, @theureview, @kaerpediem, @marvyinnovation, @improv, @sunravelme, @sima369, @mimismartypants, @girlbeforemirror, @praditya, @wakeupkitty, @alimamasstory
---
HALF HOUR SONGWRITE CHALLENGE is an ongoing daily Dtube vlog. Each day I challenge myself to write a song in 30 minutes, using a one word prompt provided by the Pick-a-Prompt contest, by a random word generator (https://wordcounter.net/random-word-generator), or by @mariannewest's daily freewrite on the Steem blockchain.
*PICK-A-PROMPT is a contest that runs every Friday, Saturday, and Sunday on Dtube. Winning prompts receive 3 Steem basic Income shares, and are used for the following day's Half Hour Songwrite Challenge! Pick-a-Prompters who participate 3 or more times in any given week (includes casting votes for the SUNDAY SONG OF THE WEEK) receive 1 SBI :)
---
Lyrics:
---
WHATEVER
The things that normal people say
People who know the way
To be normal
I hear them
And repeat them
Though of course
I don't mean them
How can I mean them?
I don't feel them
But I do care in my way
So sweet dreams sweetheart may the angels keep you safe
While I chase these shadows in my mind
'Til I find
Whatever it is I'm missing inside
Whatever
---
TRY
Bumblebee
Bumblebee
How do you fly?
Nobody told me
Not to try
Oh why
Didi nobody tell me?
Now I'm
Violating the law of gravity
All unwittingly
But nonetheless
I'm guilty
I must confess
So go ahead
Call the cops
'Cause I won't stop
I won't stop
I've got used to doing
What I want
Is it possible?
Maybe not
But I'm doing it anyway
I don't care what you say
And if you try and stop me
I'll simply fly away
Fly away
Fly away
If you try
I'll simply fly away
---
LET THE WIND AND THE RAIN
So much pain
No escape
In daydreams
You can give up the ghost
And float away
From here
It feels like forever
And I know that's a lie
You can't die forever and
I just want to taste the world again
I just want to feel the sky
On my skin
Eyes
Dark with tears
Uncried
All these years
Open the windows wide
My imaginary friends and I
Would like to float away
At the first chance
This place was haunted in advance
We never meant to stay
Let the wind and the rain live here again
Let the wind and the rain live here again
Let the wind and the rain live here again
Let the wind and the rain
---
©2018 Bennett Italia, All Rights Reserved
---
▶️ DTube
▶️ IPFS