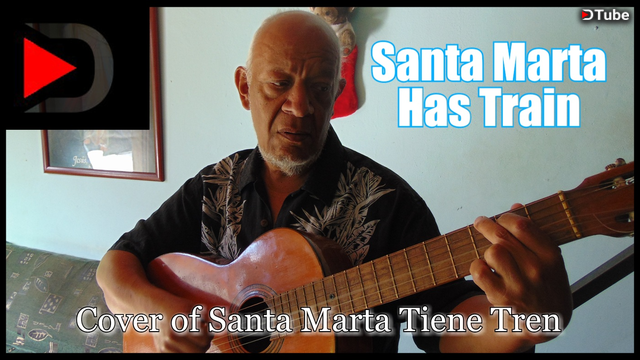 ---

Greetings to the entire
@dtube
community! This week I will perform for you a cover from the popular Colombian song "Santa Marta Tiene Tren", whose authorship belongs to the singer Francisco Chico Bolaños although it has always been claimed by Manuel Medina Moscote, two great vallenato artists.
This theme tells the story of the Spanish Don Joaquin de Mier y Benitez, who bought a train on a trip to France to make crop transfers from his hacienda dedicated to sugarcane and bananas to the town of Santa Marta in Colombia, in the early nineteenth century, but never obtained the necessary permits to build the train tracks.
The first recording of this song was performed in Argentina by Eduardo Arman's orchestra in 1945 under the Odeón label, and the following year he recorded the Lucho Bermudez Caribbean Orchestra with Pedro Collazo under the label Fuentes in Colombia.
The video and photographs were captured with a Samsung Galaxy S5 Neo and edited with the Vimady 2018 and Photo Director 2018 applications respectively. Thank you all for the attention given to this publication and I hope to continue counting on your support in future publications, Until then!

Santa Marta Tiene Tren

Santa Marta
Santa Marta tiene tren
Santa Marta tiene tren
Pero no tiene tranvía.

Si no fuera por las olas
¡Ay caramba!
Santa Marta moriría
¡Ay caramba!

Las muchachas
Las muchachas bogotanas
Las muchachas bogotanas
No saben ni dar un beso.

En cambio las argentinas
¡Ay caramba!
Se te tiran al pescuezo
¡Ay caramba!

Las mujeres
Que no se quieren casar
Que no se quieren casar
Siempre se quedan solteras.

Pero mira que delicia
¡Ay caramba!
No encontrarse con la suegra
¡Ay caramba!





¡Saludos a toda la comunidad de
@dtube
! Esta semana interpretaré para ustedes un cóver de la popular canción colombiana "Santa Marta Tiene Tren", la cual su autoría pertenece al interprete Francisco Chico Bolaños aunque ha sido reclamada siempre por Manuel Medina Moscote, dos grandes artistas del vallenato.
Este tema narra la historia del Español Don Joaquín de Mier y Benitez, quien compró un tren en un viaje a Francia para realizar traslados de cultivo desde su hacienda dedicada a la caña de azúcar y el banano hasta el pueblo de Santa Marta en Colombia, en los inicios del siglo XIX, pero nunca obtuvo los permisos necesarios para construir las vías del tren.
La primera grabación de esta canción la realizó en Argentina la orquesta de Eduardo Arman en el año 1945 bajo el sello Odeón, y al siguiente año la grabó l Orquesta del Caribe de Lucho Bermudez con Pedro Collazo bajo el sello Fuentes en Colombia.
El video y las fotografías se capturaron con un Samsung Galaxy S5 Neo y editados con las aplicaciones Vimady 2018 y Photo Director 2018 respectivamente. Gracias a todos por la atención brindada a esta publicación y espero seguir contando con su apoyo en futuras publicaciones, ¡Hasta entonces!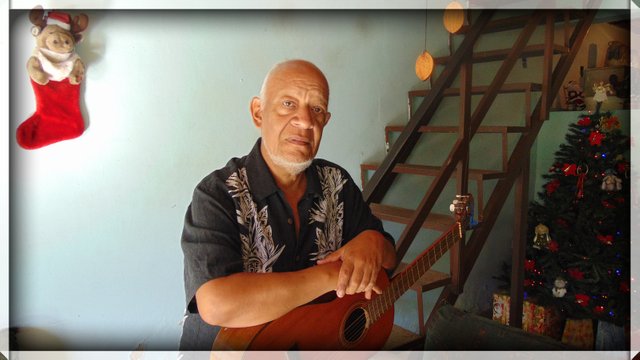 ---
▶️ DTube
▶️ IPFS