---

Hello everyone and welcome! In particular, I extend a warm greeting to the

@dtube

community. This time I bring you a beautiful bolero called "Los Dos", popularized by Trio Los Panchos, original by Simón Lan.

The story of this bolero is very interesting, since the author was a musician, and that The same year that this success was recorded, he composed it for a beautiful lady who had stolen his heart. Her name was Socorro, in the end she became his wife until 2008 when it ceased to exist on this plane. They were married for more than 50 years.

One night in 1949 at the Hotel Inglaterra in Tampico, a ballroom dance was performed by the singer Antonio Badú. Simon met previously with his colleague and asked him to sing this piece and dedicate it to Socorrito in full party. So it was. The musician paused during his performance and in front of everyone sang and dedicated "The Two" to Socorro, in addition to asking him to be his girlfriend.
---
¡Hola a todos y bienvenidos! En especial extiendo un caluroso saludo a la comunidad de

@dtube

. En esta ocasión les traigo un hermoso bolero titulado "Los Dos", popularizado por el Trio Los Panchos, original de Simón Lan.

La historia detrás de este bolero es muy interesante, ya que el autor era músico, y ese mismo año en que se grabó este éxito latinoamericano, lo compuso para una bella dama que le había robado el corazón desde el primer momento en que la miró. Ella se llamaba Socorro, y al final se convirtió en su esposa hasta el año 2008 cuando falleció. Estuvieron casados por más de 50 años y tuvieron 5 hijos.

Una noche de 1949 en el Hotel Inglaterra de Tampico se llevó a cabo un baile de salón donde cantaría el interprete Antonio Badú. Simón se reunió previamente con su colega y le pidió el favor de cantar esta pieza y dedicársela a Socorrito en plena fiesta. Y así fue. El músico hizo una pausa durante su presentación y frente a todos cantó y dedicó "Los Dos" a Socorro, además de pedirle que sea su novia en nombre de él.


Te seguiré
hasta el fin de este mundo
te seguiré
con este amor profundo
sólo a ti entregaré el corazón
mi cariño y mi fe
y por nada ni nadie en el mundo
te olvidaré
yo te daré
de mi vida el anhelo
y tú serás ese faro de luz
luna de miel para los dos
siempre serás mi amor
y en un sueño viviremos los dos
los dos.


That same year, "The Two", became one of the most successful songs of that time to be recorded by the famous Trio Los Panchos, group that was at the maximum point of fame and musical style of the moment.

I have humbly recorded this code for you with a Samsung Galaxy S5 Neo, which was edited with the applications Vimady 2018 and PhotoDirector 2018. Thanks to all the users who have followed my I work through steemit and I hope to continue counting on all of them for future publications. Until next time!
---
Ese mismo año de 1949, "Los Dos", se convirtió en una de las canciones más exitosas de ese entonces al ser grabada por el famoso Trio Los Panchos, agrupación que se encontraba en el máximo punto de fama y estilo musical del momento.

Humildemente he grabado este cóver para ustedes con un Samsung Galaxy S5 Neo, el cual fue editado con las aplicaciones Vimady 2018 y PhotoDirector 2018. Gracias a todos los usuarios que han seguido mi trabajo a través de steemit y espero seguir contando con todos para futuras publicaciones. ¡Hasta la próxima!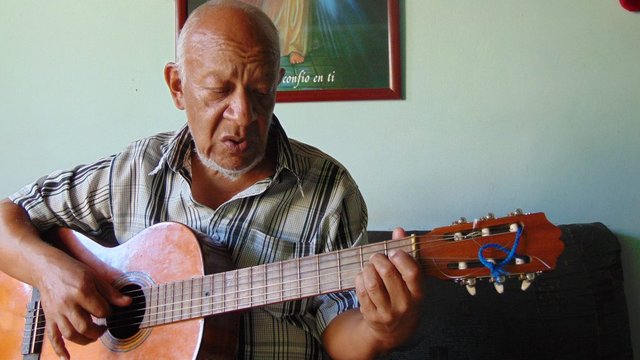 ---
▶️ DTube
▶️ IPFS