EDUL-AZAHA The cattle market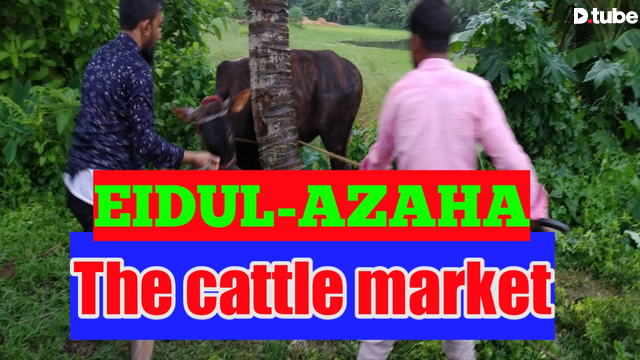 ---
EDUL-AZAHA FOR MUSLIM but Holidays for everyone.
We celebrate Eid for this Eid by offering sacrifices in the name of Allah through cows, goats, sheep and goats.
And this is why the village market is tried, and from here everyone buys the best animal and sacrifices it in the name of Allah..
There are many people here,
There are two parts to it.
Someone comes to sell.
Many people come to buy again.
*** I was there as a seller and buyer. ***
I sold our cow in this market.
Then another cow bought from here.
I hope everyone enjoys this video.
Please tell us what this video looked like by commenting.
who support me all time list in here
@esteemincome @jerrybanfield @fitnessgal @bot.brotherhood
@hysteropathy & others all.
I know there are many dear people here, you all support me all the time, so thanks everyone, and hope to support @dtub & @onelovedtube on this video.
take caer everyone.
---
▶️ DTube
▶️ IPFS