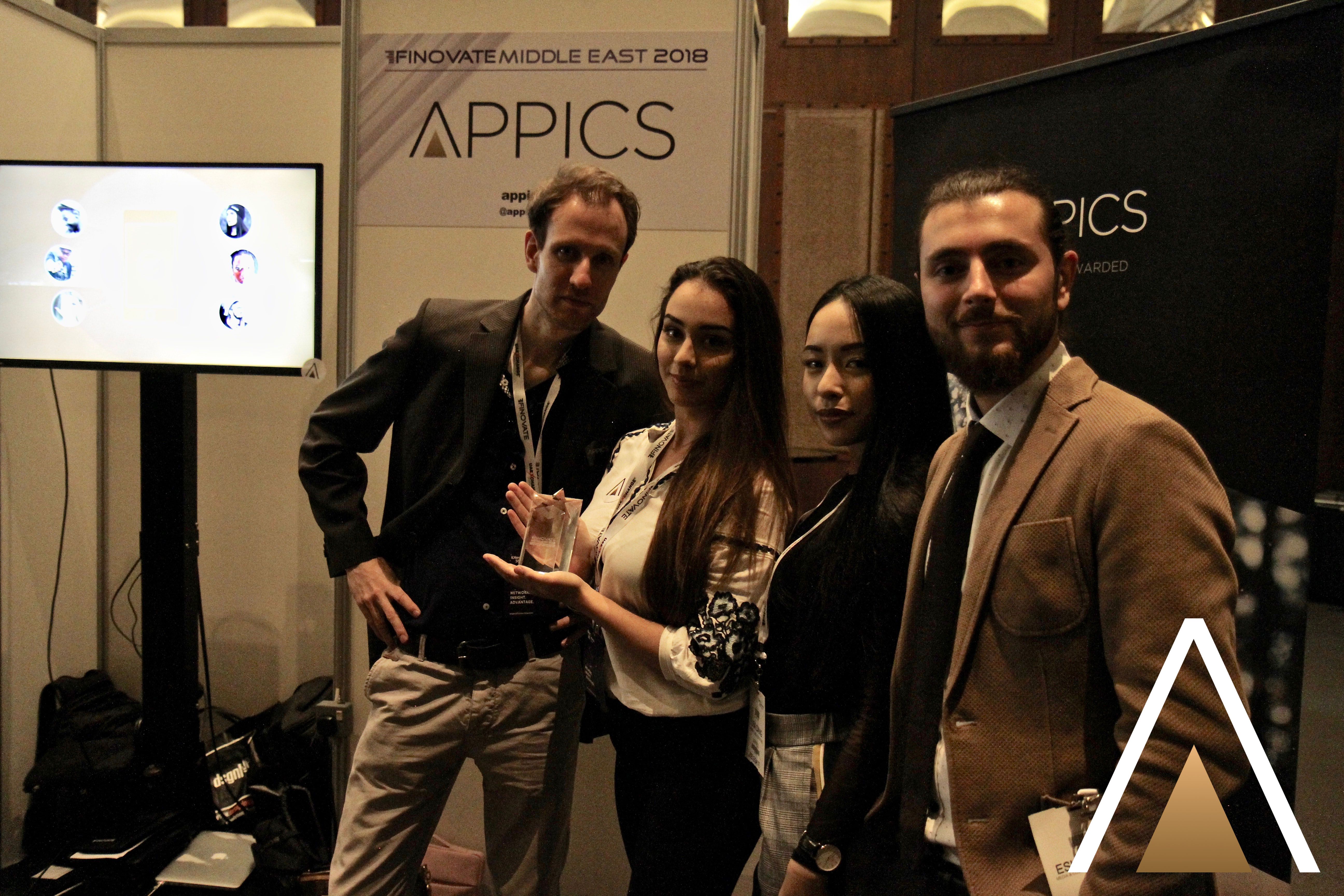 We just started our world tour representing APPICS at several events!
Our First Stop is Dubai - Finnovate Middle East 2018
We had the opportunity to be one of the speakers at the Finovate Middle East event which took place last week at Madinat Jumeirah Conference Centre in Dubai U.A.E. It is a event with banking, financial, payment technology and blockchain presentations. We got insights from global fintech leaders about the latest regional technology trends live on stage.
Furthermore, we had our very own exhibition booth to introduce and discuss about upcoming @appics projects and of course our main ICO, which is starting on March 28th.
We also had a screen next to our booth where we played some APPICS videos. Our Videos recorded by Esko @thehipsterguru were definitely an eye catcher to stop by!
The first day was filled with high energy as Uma (COO & Founder of APPICS) had her 7 minute demo presenting APPICS live on stage to the audience. No slides or video were allowed.
We did not find out until next day that everyone who had their demo could win one of three trophies for the best demo. Using the Finovate app, you were able to vote for the most impressive demo. And APPICS was honored for one of the best presentation, which we are really happy and proud of!
We had interesting conversations and networked with many great founders and investors not only from across the middle east, but also around the globe.
The APPICS team had a wonderful time at the Finovate event and we want to thank everyone who stopped by showing interest und left positive feedback behind.
Preparations and the rehearsal at day one - Watch it below on DTube!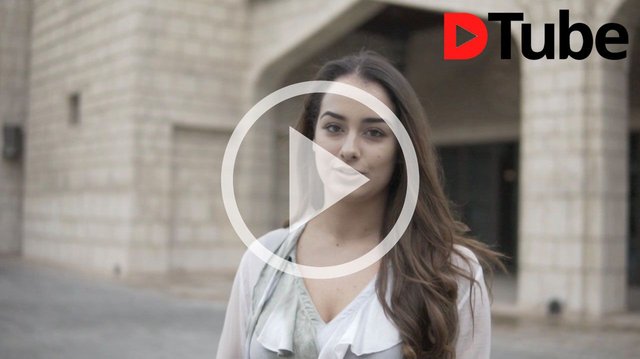 Day of the presentation - Watch it below on DTube!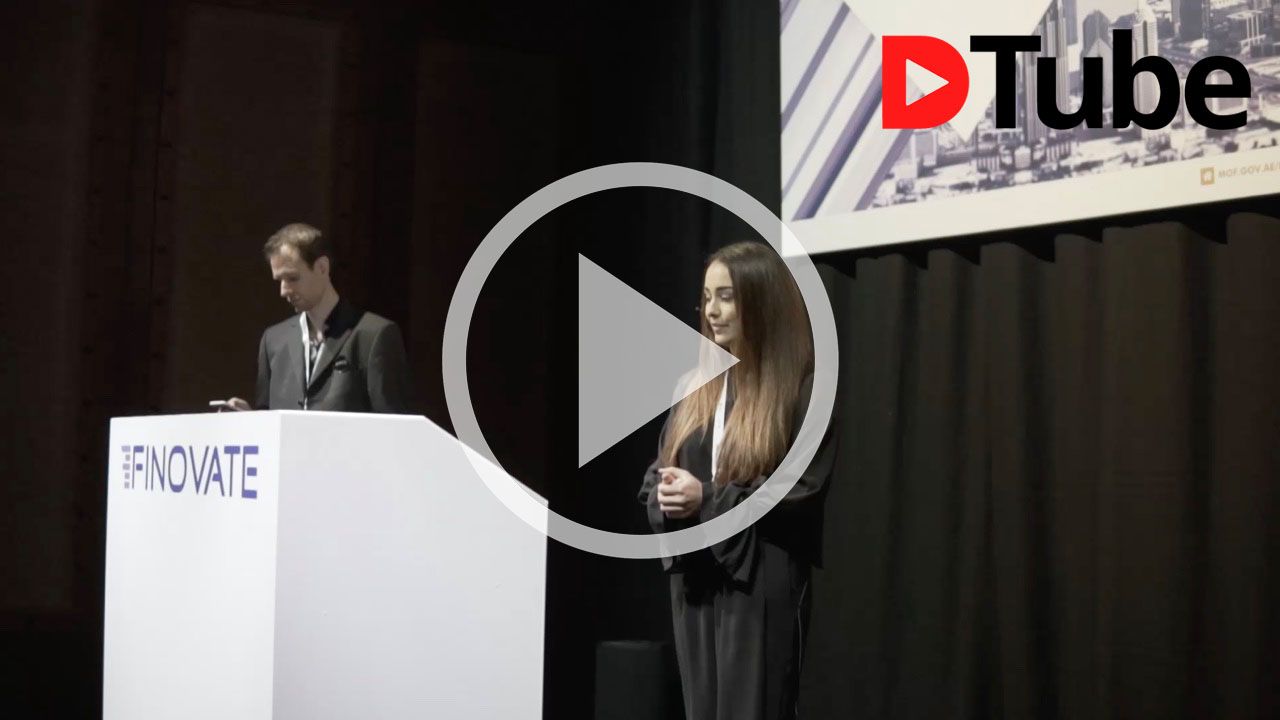 APPICS was honored for the best presentation at Finovate Middle East - Watch it below on DTube!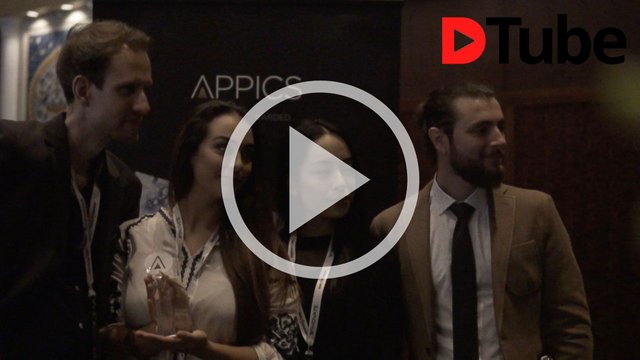 @mrs.steemit @lisadang @thehipsterguru
Our next event is just around the corner, which is the "The World Blockchain and Token Summit". We are really glad to be one of 7 Gold Sponsors for this event and are looking forward to an exciting day filled with interesting presentations and more networking opportunities.

APPICS just started a giveaway!
Where would you like to travel to if you could get rewarded for it?
Win a 1000€ voucher and an APPICS travel bag for your next journey!
Follow @appics.official on Instagram to find out how to enter.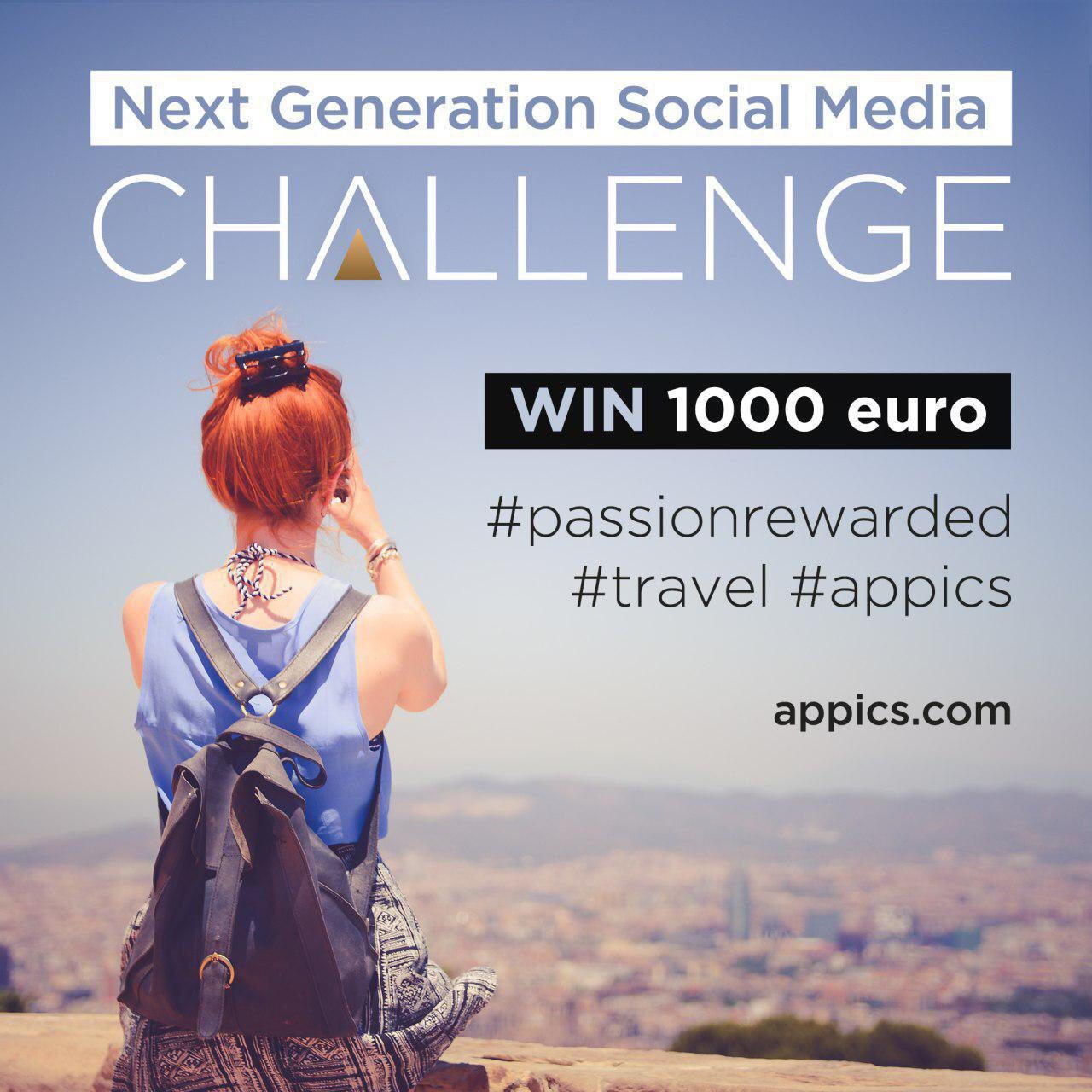 **The winner will be announced on the 28th of March, the day of our ICO!

To stay in touch with Team APPICS, visit www.appics.com and join us on Telegram, Slack, Instagram and Facebook.

---
▶️ DTube
▶️ IPFS