World Key - Cache 01 | How the Steemclan found the Guatemala key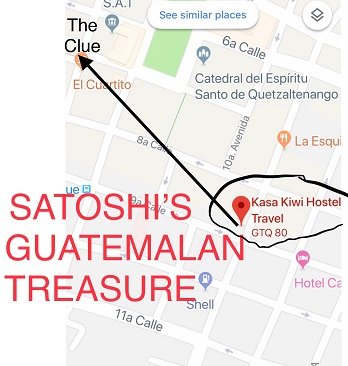 Today a new clue arrived for Satoshi's Treasure, 3 keys available plus 1 bonus key
Whenever a new clue comes out we all get excited, because that means we can obtain another key. If the clue says you can obtain more than 1 key that's even better! Today two new clues were places online on Satoshi's Treasure and one of them was The world key - Cache 01.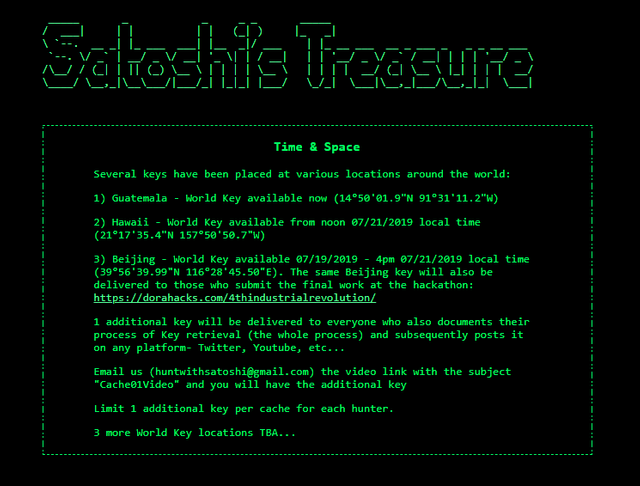 As you can read in the clue info, not only are three keys places worldwide, but there is also an opportunity to obtain one extra key whenever you document the process of obtaining the key and publish this online. Of course @steemclan doesn't want to miss out on an opportunity like this, so here is the process on how we obtained the Guatemala key.
---
First we needed to look up the coordinates of the three keys
One is hidden in Hawaii, one in Guatemala and another one in Beijing. When I saw one was located in Guatemala I knew who to contact. What are the odds a Dutch girl living in Budapest (Hungary) knows someone in Guatemala, lol. Thanks to my time engaging in the @comedyopenmic server and being part of the judge team I met @buttcoins. Nowadays there isn't a running contest for Comedyopenmic but I still talk to @buttcoins who is always willing to help a fellow Steemian when he can. In other words, I knew if he had a chance to get this key, he would. The only thing was, I knew he recently moved, so I was a bit afraid he might not be in Guatemala anymore. Only one way to find out, so I contact him via Discord, and he answered me pretty quickly that he's still living there. I knew right then and there @steemclan was going to get this key.
---
I sent the exact locating to @buttcoins so he could come up with a game plan
I was pretty confident that he would find someone to get it if it wasn't near him. He made some phone calls, and soon he told me he found a friend that's a crypto enthusiast, with a hostel very close to the location: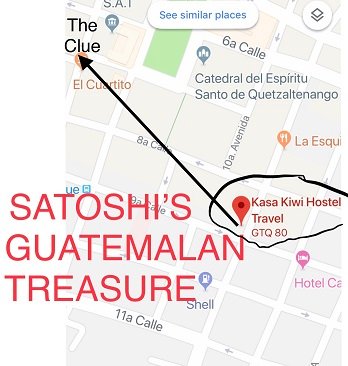 Unfortunately, his friend wasn't able to go himself (sorry you had to miss that, I heard you were very enthusiastic to help out) but he told @buttcoins to contact his receptionist. And so he did. This lovely lady is the one that got to the location to get the Guatemala key for the @steemclan.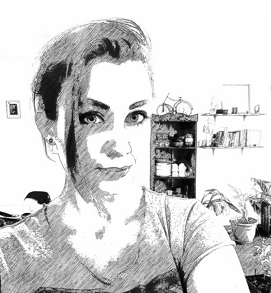 First we needed to wait until her shift ended, both @buttcoins and me were pretty pumped.. hoping she's hurry lol. As if that really matters when you're like 3 blocks away from the key. And then finally...
---
Wrong coordinates, oops!
Somehow we pinned the coordinates at El Cuartito, and send our field agent there. Then she mentioned she couldn't find it, and @buttcoins double checked the coordinates, finding out it wasn't at El Cuartito, but a little bit further down the block:
You'd think it would be easy at that point, but then I got a DM saying she can't find it.. she's at a place called Mandarina.. asking us if we have any clues to guide her to the QR code.. But we only have the coordinates.. So I opened google street view and decided to send @buttcoins some screenshots, hoping this would help.. look on doors, lanterns etc..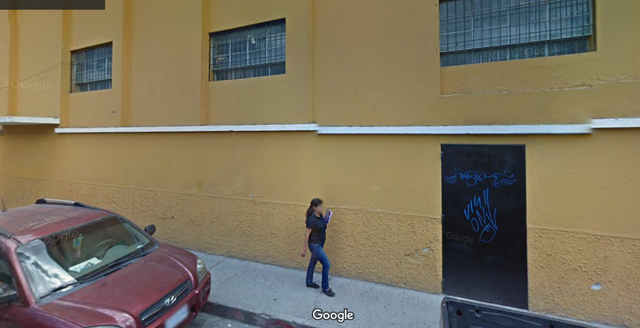 At this point I was starting to sweat it a little bit, because I'm nowhere near the location, and communicating with @buttcoins via discord, while he tries to guide her through the process of finding the key. I told him that they are usually not to be missed as they are printed on yellow papers. So the poor girl was probably looking for those yellow pamphlets everywhere, only to find out that the key was printed on a normal white paper this time ..
---
So we have the QR, but it looks damaged...
Oh boy, I hope I can scan it, nope.. didn't work.. damn it.. the piece of paper looks like it's been there for weeks already, and pretty damaged. Suddenly I get flashbacks about the Tapei key that also was hard to scan after we finally got an agent to find it. But luckily, after a few attempts it worked, and we obtained the key! Yes!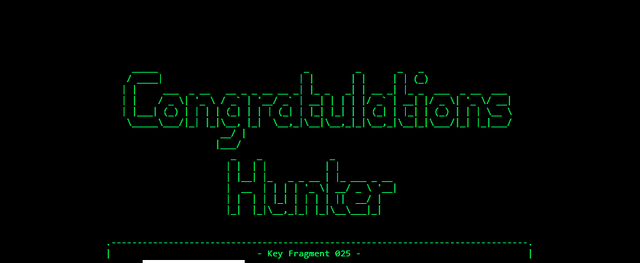 So this was a very quick hunt, and I'm freaking happy and proud that @buttcoins was willing to give it his all to find someone to get the key. I know he's super busy lately, and therefore I want to thank you on behalf of the whole steemclan for making this happen! And Rosita, you rock! If you like this hunt, come join the clan and keep on hunting with us, you did great!
#steemclan #satoshistreasure #treasurehunt #bitcoin #guatemala #steemit #steem #keyunlocked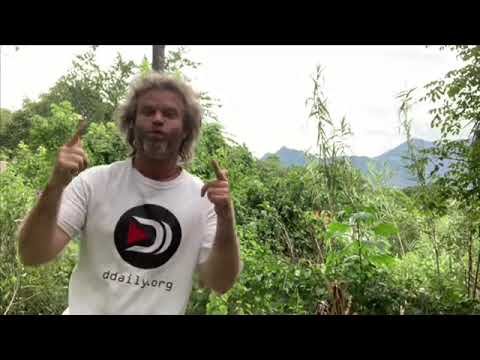 ---
---
▶️ DTube
▶️ YouTube