My 3rd day on Aerial Hoops Training and Some Saturday Reflections (Watch until the END!)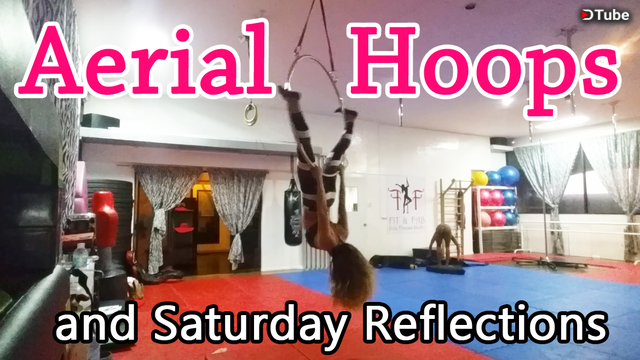 ---
Today, I saw a high school friend in my favorite coffeeshop, while I am uploading this video for my Steemit/Dtube post. It's been quite a while since I last saw this friend, though I know he's doing well (or at least as what I see on social media). It was the normal hello's, how-are-you's and some small talk which I was itching to end quick because I had some stuff to do (I'm not an anti-social nerd, I knew his friends were waiting at the other table). However he said something that really struck me until this time of writing:
"Maayo man ka Cat oy, daghan man kag time,maong daghan kaayo ka ug mabuhat" ("Good for you Cath, you have lot's of time, you can do so many things").
Because internet here in the Philippines sucks big time, I had some time reflecting about what he just said while waiting 'til this video gets uploaded. Probably he was referring to the stuff he saw on social media lately: we just launched a new sports apparel Her bodylab along with the Fit & Fab Pole Studio's promotion of their summer classes, in Gaisano Grand Mall Basak last weekend. I was there because I had a short performance and I am part of the Herbodylab initiative. Anyway…back to what he just said, it struck me because lately I'm honestly really having a struggle juggling things.

Day job
Blogging
Pole Training
Hoops Training (just lately)
My small perfume business
Initial phases of Her Bodylab
"Whoa..You're so productive, "ikaw na dzae "
That's what I used to think. Because I have lots of things to do, I developed a habit of multi-tasking. Because I was busy multi-tasking, I thought I was being productive. However, juggling many things made me realize something about myself: when I'm multi-tasking, I am procrastinating.
Well, maybe there are people who are productive when multi-tasking but I'm definitely not one of them. These thoughts came to me lately because I realized I could have been better in something if I put my 100% attention and energy in to it. But what do I do? Should I give up time on some things to give more time to another? Definitely, I am not giving up my job because I need to afford my coffee shop-coffee and pay bills. I can't give up Hoops and Pole –dude, they feed my soul.
As of now, I made a decision to not give up any of these things, but instead develop some habits:
Prioritize. Currently, my job gives me most money to secure my parent's retirement so I decided to make this a priority. It was helpful for me to come up with a priority so I minimize the impulse to give-in to immediate opportunities of doing other tasks.

Focus. Mahn, this is hard and I tell you, I'm still working on it. Habit no.1 really helps to achieve this.

Rest. I usually feel guilty when I'm not "busy". One important lesson I learned in pole is the importance of rest. My progress when I train just a few hours a week with enough rest is way better than when I'm pushing my body to train everyday. I'm pretty sure this applies to our brains too. If we give time to just relax after doing one thing, we will have more energy to focus on another.
This is a short list, I'm still working on these and it's not easy. Well, maybe I'm not the one who's very productive of my time – but I am definitely not the person who has "a lot of free time"- I just make time to the things I love doing.
Damn. This was supposed to be just me, uploading a crappy video
Oh yeah. Finally, the video is uploaded. Ladies and Gents, this is my third day of training in Hoops through Instagram and Youtube. It's really a struggle because I'm on my own, without a spotter. My friend jess (the guy in the video) is also training for a competition and I didn't want to disturb him.
I was inspired about being upvoted by @curie for my previous post so I decided to have a little celebratory dance.
This is how my afternoon looks like:
Disgusting Calluses….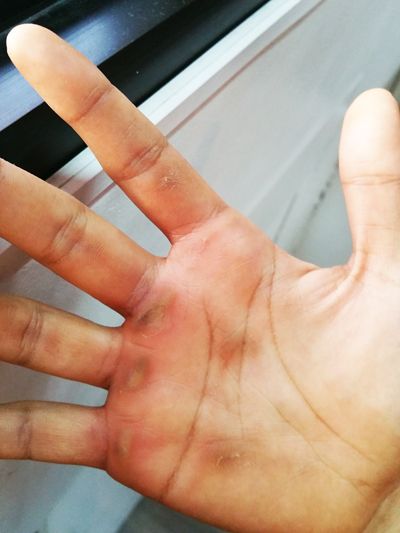 Some battle wounds…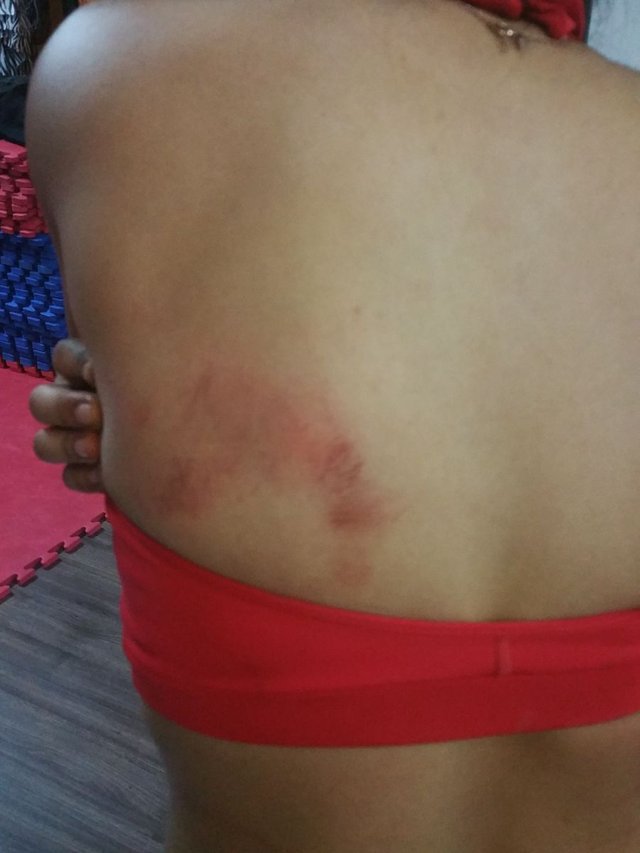 Me dancing on Cardi B…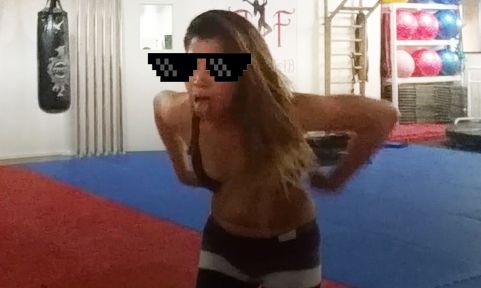 And finally an Aerial Hoop Video…
The background music Jess is playing is Paint it Black by Ciara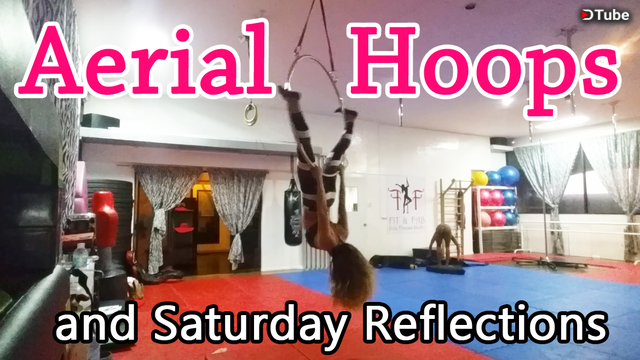 ---
---
▶️ DTube
▶️ IPFS