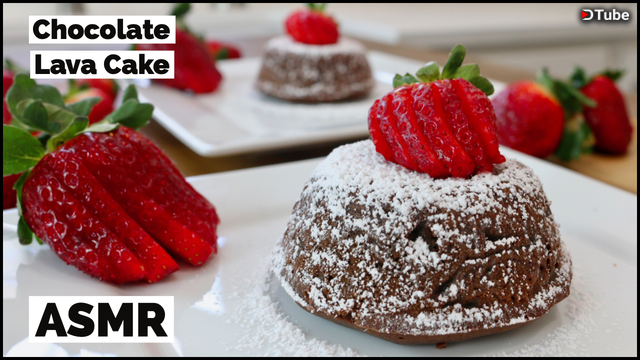 ---
Chocolate Lava Cake
1 cup Semi-Sweet Chocolate Chips
5 Tablespoons Butter
½ teaspoon Instant Coffee
1 teaspoon Vanilla
¼ teaspoon Salt
2 Whole Eggs
2 Egg Yolks
¼ cup Flour
Toppings
Powdered Sugar
Vanilla Ice Cream
Strawberries
Preheat oven to 450 degrees.
Melt chocolate chips and butter on a double boiler until melted and smooth, take off heat. Add coffee, vanilla and salt. Add in eggs and egg yolks.
Stir in flour until combined.
Spay 4 6 oz. ramekins with cooking spray and fill each ramekin 2/3 full.
Place ramekins on a cookie sheet and bake for 10 mins. (NO LONGER!) Centers will still be con-caved.
Allow it to cool enough to handle. Place plate on top and flip ramekin over. Dust with powdered sugar and top with a strawberry. Serve with a scoop of vanilla ice cream. Enjoy!
Youtube Video