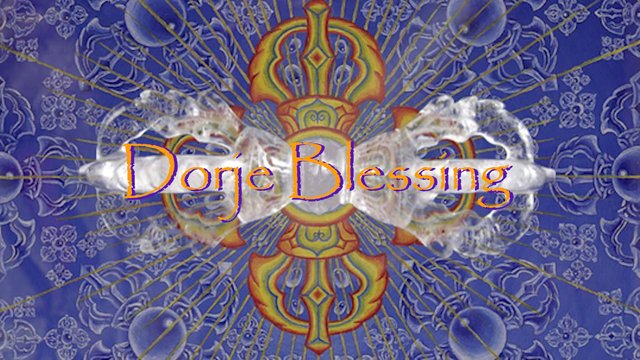 ---
The Dorje (or Vajra) is a Tibetan ritual instrument of great utility and purpose.
The Dorje is the ultimate map of reality, the adamantine structure of consciousness as an artistic-archetypal representation of the ultimate spiritual dynamic, functioning as an active meditative component, a form-energy transceiver.
Dorje and its corresponding Sanskrit term vajra generally translate as 'thunderbolt' or 'diamond'. This symbolically represents the irresistible force of the thunderbolt and the indestructible qualities of diamond. The dorje has archaic roots in the thunderbolt of Indra, the Hindu Jupiter.
The Dorje is a multi-dimensional Mandala of the inner and outer worlds. It represents the highest spiritual power, that which is irresistible, invincible, indestructible and inexhaustible -- free from conflicting emotions.
Sojourn the soul-expanding path of the Dorje in this symbolic performance art by Thomas Joseph Brown in collaboration with Dave Schofield.
With deepest thanks and gratitude to the many researchers and artists who the author has drawn from and been inspired by in this artistic remix of gems of reality.
https://steemit.com/@alkemix
http://thomasbrown.org
https://steemit.com/@alkemix
https://facebook.com/eclectication
https://twitter.com/alkemixer
http://borderlandresearch.com
http://spectrochrome.com
Youtube: https://goo.gl/ygA2K7
Donations gratefully accepted :)
Bitcoin: 1CpHgE8CsNM6AiGJq1SGVcwcbVK5kXqDQB
Ethereum: 0xF2eB8a4dE4737ff1b3DA42dADe2F86CCbeE70293
Dash: XtHqfsnD1SWLDMm3rTpqvxyU6Rp3Nauj3X
Thank you for watching, I hope it opened your mind to new ideas and perspectives.
---
▶️ Watch on DTube
▶️ Watch Source (IPFS)