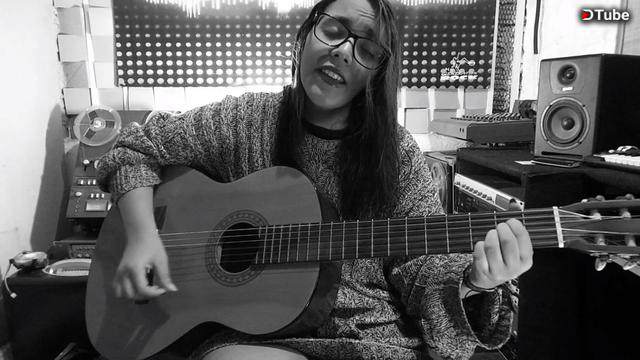 ---
Oh yes! After all this time uploading my song through Dtube, finally I did it! Hahaha.
Hello guys! Have a nice day and a wonderful life. As maybe you know, I'm trying to show you more song from my soloist project. I wrote this song a year ago and it's one of my favorites. I'm so happy to share with you more about my personal music and my covers. I'm trying to be more active with my videos and my guitar skills (lol no, I don't have it too much but I try).
I want to thank you for all your support as friends and partners in crime: I love you so! @exzorltg @elfranz @ilazramusic @joedukeg @eugelys, @enrique89, @saylds12.
Lyrics:
Cuándo te voy abrazar?
Cuándo tus labios tocarán?
Los míos, quiero sentir tu paz
las manos, juntas hasta al final
Quiero que comprendas que has cambiado
mi existir, en verdad
nadie lo podría entender
más que tu y yo en verdad
Quiero, ver el atardecer
ver como tus manos están cerca de mi piel
te quiero, conmigo sin dudar
por siempre, por ti voy a luchar
Intimar con nuestra poesía
con tus ojos, y tu voz
te recordaría todos los días
el por qué del amor
eres como un canto en armonías
en mi ser y en mi piel,
canto un sinfin de melodías
las compongo otra vez
No, no te vayas, no te vayas
nunca más
No, oh oh, no te vayas nunca más
English translate / Our poetry
When will I hug you?
When will your lips touch mine?
I want to feel your peace
the hands, together till the end
I want you to know that you have changed my existence
it's true
Nobody could understand, more than you and me, that's true
I want to see the sunsets
See how your lips are close to my skin
I want you, with me with no doubt
Forever, I will fight for you
Intimate with our poetry
with your eyes and your voice
I will remember you everyday why I love you
You are like a song with harmonies, in myself and my skin
I'm singing a lot of melodies, I'm making songs again
Don't, don't go, don't go anymore
(x2)
---
▶️ DTube
▶️ IPFS