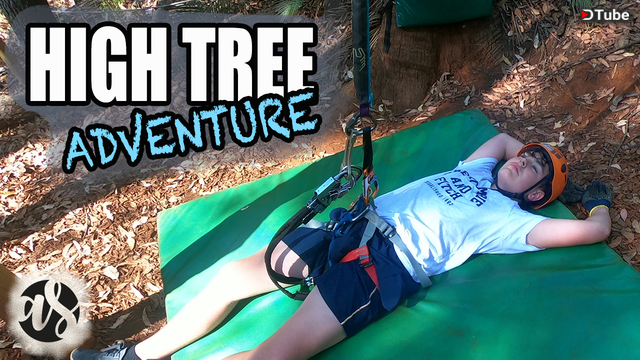 ---
Hey Everyone and @dtube,
In today's video we go to the Trees Adventure ropes course for the first time, and I have to admit, I had to be rescued! Facing your fear of heights is one thing, but doing it while climbing trees is a whole new level of nuts!
The trip out took us about 90 minutes from Perth to Dwellingup, and it was certainly worth the trip. The time we spent together, both enjoying ourselves and being white knuckled terrified, made for a memory we won't soon forget.
My torn bicep is a reminder I still have :)
Great day out.
Thanks for watching as always.
See you in the next Adventure.
The Adventurous Soul
Always Original Content on @dtube.
Don't forget to SUBSCRIBE if you are into that sort of thing.
If you'd like to support our channel or embrace the Adventurous Soul lifestyle, check out our Adventurous Soul Wear :
https://shop.spreadshirt.com.au/adventuroussoul
You can also see us here on other media platforms:
Facebook : https://goo.gl/eq9xBH
Twitter: https://twitter.com/Adventuroussou4
Instagram: https://www.instagram.com/anadventuro...
Tubebuddy has been an essential part of my Channel, you can check them out here: https://www.tubebuddy.com/adsoul
Music Supplied by the awesome people at Epidemic Sound: https://www.epidemicsound.com/
Disclaimers: all opinions are my own, sponsors are acknowledged. Links in the description are usually affiliate links.
---
▶️ DTube
▶️ IPFS