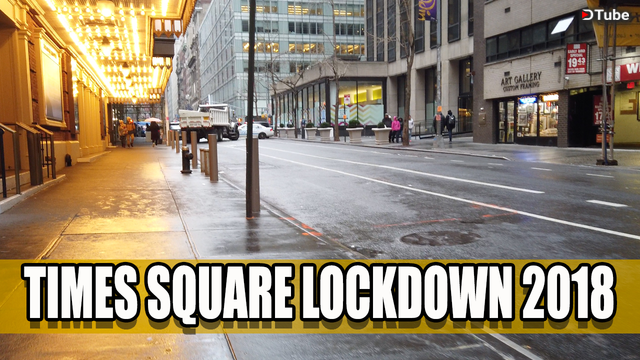 ---
Hey Steemit and @dtube,
As we start to plan for tonights New Years 2018 Celebration, Times Square and its surrounds is being put in lockdown. Getting back to our hotel is even difficult as we go through ID checks and Metal Detectors.
I'm certainly happy the NYPD is here. The were certainly very nice to us!
See you in the next Adventure.
Don't forget to SUBSCRIBE if you are into that sort of thing.
If you'd like to support our channel or embrace the Adventurous Soul lifestyle, check out our Adventurous Soul Wear :
https://shop.spreadshirt.com.au/adventuroussoul
You can also see us here on other media platforms:
Facebook : https://goo.gl/eq9xBH
Twitter: https://twitter.com/Adventuroussou4
Instagram: https://www.instagram.com/anadventuro...
Tubebuddy has been an essential part of my Channel, you can check them out here: https://www.tubebuddy.com/adsoul
Music Supplied by the awesome people at Epidemic Sound: https://www.epidemicsound.com/
---
▶️ DTube
▶️ IPFS