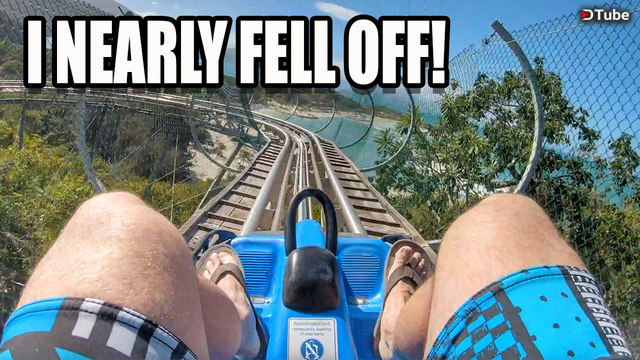 ---
Hey Everyone,
In today's video we visit Labadee, Haiti as one of our stops with the Harmony of the Seas Cruise. We followed the signs and finally came across The Dragon's Tail Roller Coaster where you control the SPEED!
The location was simply stunning and the coaster a first for all of us. There were a few moments I thought I'd be flying off, but it was worth it for the beautiful view.
Thanks for watching.
See you in the next Adventure.
Tha Adventurous Soul
Always Original Content on @dtube
Steemit: https://steemit.com/@adventuroussoul
Don't forget to SUBSCRIBE or FOLLOW if you are into that sort of thing.
If you'd like to support our channel or embrace the Adventurous Soul lifestyle, check out our Adventurous Soul Wear :
https://shop.spreadshirt.com.au/adven...
You can also see us here on other media platforms:
Facebook : https://goo.gl/eq9xBH
Twitter: https://twitter.com/Adventuroussou4
Instagram: https://www.instagram.com/anadventuro...
Tubebuddy has been an essential part of my Channel, you can check them out here: https://www.tubebuddy.com/adsoul
Music Supplied by the awesome people at Epidemic Sound: https://www.epidemicsound.com/
---
▶️ DTube
▶️ IPFS