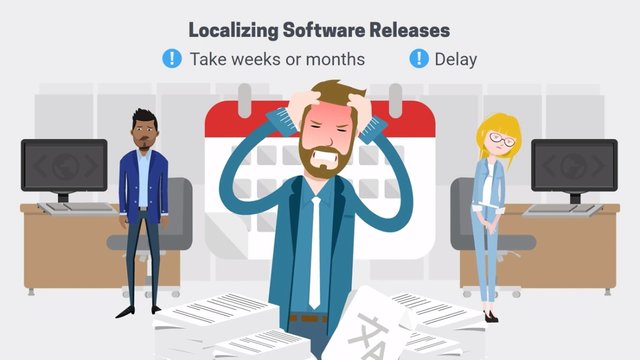 Watch locize story video on DTube
---
Bridging the gap between translation and development.
GET TRANSLATED TODAY. EFFORTLESS & RISKFREE.
We at locize help you to solve your localization and translation process, decreasing development time and cost.
LOCALIZATION AS A SERVICE
Building a multinational business can be challenging. Locize gets you translated and keeps you focused on your product.
Benefits
・ Easy to integrate
・ 14d free trial
・ Order professional translations
・ Analytics & Statistics
・ Profit from our content delivery network
・ Versioning of your translations
・ Riskfree: Take your data with you
・ Transparent and fair pricing