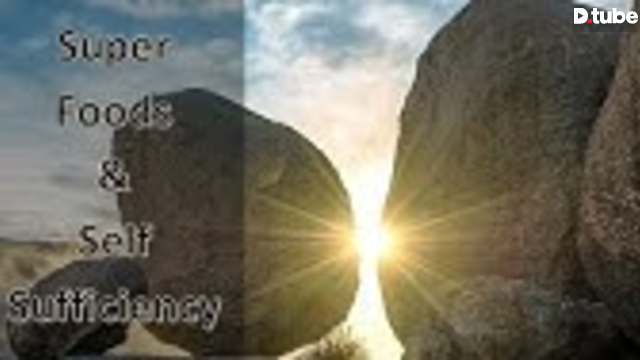 ---
(AUDIO PODCAST) Solutions, Superfoods and Taking Your Self-Sufficiency Back in the GSM (Alfa Vedic 2/4) http://adapt2030.libsyn.com/miac-250-...
DuByne creator of the ADAPT 2030 channel on YouTube along with Mike Winner and Berre Lando from Alfa Vedic discuss changes in consciousness and frequency on Earth as the Sun moves into its 400+ year cycle affecting global crop production, the economy and everyone on our planet. Can we learn from the past and push knowledge boundaries to engage with new science?
Alfa Vedic Home Page https://alfavedic.com/
AlfaCast Alfa Vedic Podcast https://alfavedic.com/
https://alfavedic.com/category/alfacast/
Alfa Vedic YouTube Channel https://www.youtube.com/channel/UC326...
•Using blockchain technology to preserve climate data and the narratives pushed forward
•The 1984 memory hole goes away using blockchain to preserve data
•Open Source everything is the key to the future
•New FEMA reports use terms "Year Zero" for global agriculture as in patient zero
•USDA is holding true state of crop losses to stabilize markets
•Di-Fi digital finance and Maker DAI •Cities are failure points for the Just in Time Delivery System to Keep Your Family Alive
•Vertical agriculture and building re-fits for indoor food growing
•Walipini underground greenhouse with geothermal to grow year round
•Soil science and growing your own food
•Some superfoods to think about Moringa, GoJi berries, Gynura and Spirulina algae
•Qortal.org – Decentralize the world
🔵 My Patriot Supply Two Week Food Supply with 92 servings
http://www.preparewithadapt2030.com
🔵 ADAPT 2030 Amazon Store: Grand Solar Minimum Preparedness
https://www.amazon.com/shop/adapt2030
Climate Revolution: A 'Must Read' for understanding our Sun driven climate as we progress deeper into the new Eddy Grand Solar Minimum. Weather extremes leading to Global food scarcity and high food prices are here now, and this book describes the expected changes, how to survive & thrive during future challenging times with practical preparations.
🔵 ADAPT 2030 Climate Revolution Book https://payhip.com/b/3sVi
#walterrussel #grandsolarminimum #climaterevolution #adapt2030 #prepardness #blockchain
---
KEEP ADAPT 2030 INDEPENDENT & ON AIR by VISITING MY SPONSORS
My Patriot Supply
Two Week Food Supply with 92 servings
http://www.preparewithadapt2030.com
True Leaf Market Heirloom Seeds
http://www.pjtra.com/t/SkNITkxPS0xDR0...
ADAPT 2030 Grand Solar Minimum Store
https://www.amazon.com/shop/adapt2030
NEWSLETTER & RESOURCES ADAPT 2030 Monthly
http://www.oilseedcrops.org/global-co...
PODCAST Mini Ice Age Conversations
iTunes: https://itunes.apple.com/us/podcast/a...
Libsyn: http://adapt2030.libsyn.com/
Soundcloud: https://soundcloud.com/adapt-2030
LIVE BROADCAST Revolution Radio (Studio A)
Thursday Nights 10 PM to Midnight E.S.T.
http://www.Freedomslips.com
SUPPORT ADAPT 2030
https://www.patreon.com/adapt2030
https://www.subscribestar.com/adapt-2030
Tip Jar via - paypal.me/adapt2030
Your Support is GREATLY Appreciated
---
ADAPT 2030 SOCIAL MEDIA
STEEMIT https://steemit.com/@adapt2030
MEDIUM https://medium.com/@globalcooling
MINDS https://minds.com/ADAPT2030
GAB https://gab.ai/adapt2030
BITCHUTE: https://www.bitchute.com/hashtag/adap...
BRIGHTEON: https://www.brighteon.com/channel/ada...
FB https://www.facebook.com/Miniiceage
TWITTER https://twitter.com/adapt2030
Video & Audio Content
Created & Produced by David DuByne
http://www.oilseedcrops.org
---
▶️ DTube
▶️ IPFS