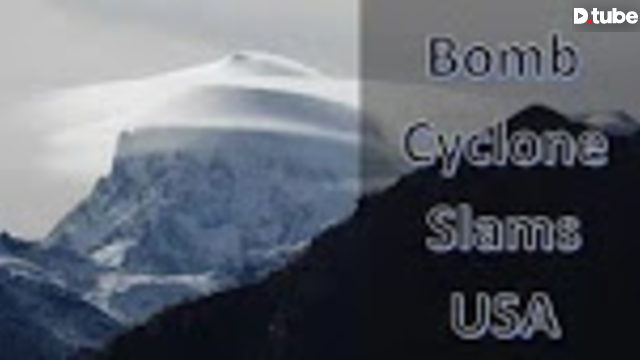 ---
Cold weather hurricane slams USA west coast with 100mph winds then winter storm Ezekiel grinds over the Midwest grow belt with a collapsing bomb cyclone dropping record snow and cold temperatures. Snow in Sunny Southern California as the Sudden Stratospheric Warming event begins which will displace Arctic air over N. America and Europe for five weeks. Bitcoin silver round contains a message about the GSM.
It's Not CO2. It's Not You, It's the Sun T-shirts https://teespring.com/stores/adapt-2030
Climate Revolution: A 'Must Read' for understanding our Sun driven climate as we progress deeper into the new Eddy Grand Solar Minimum. Weather extremes leading to Global food scarcity and high food prices are here now, and this book describes the expected changes, how to survive & thrive during future challenging times with practical preparations. ADAPT 2030 Climate Revolution Book https://payhip.com/b/3sVi
#suddenstratosphericwarming #ozonehole #bombcyclone #grandsolarminimum #climaterevolution #adapt2030
---
KEEP ADAPT 2030 INDEPENDENT & ON AIR by VISITING MY SPONSORS
My Patriot Supply
Two Week Food Supply with 92 servings
http://www.preparewithadapt2030.com
True Leaf Market Heirloom Seeds
http://www.pjtra.com/t/SkNITkxPS0xDR0...
ADAPT 2030 Grand Solar Minimum Store
https://www.amazon.com/shop/adapt2030
NEWSLETTER & RESOURCES ADAPT 2030 Monthly
http://www.oilseedcrops.org/global-co...
PODCAST Mini Ice Age Conversations
iTunes: https://itunes.apple.com/us/podcast/a...
Libsyn: http://adapt2030.libsyn.com/
Soundcloud: https://soundcloud.com/adapt-2030
LIVE BROADCAST Revolution Radio (Studio A)
Thursday Nights 10 PM to Midnight E.S.T.
http://www.Freedomslips.com
SUPPORT ADAPT 2030
https://www.patreon.com/adapt2030
https://www.subscribestar.com/adapt-2030
Tip Jar via - paypal.me/adapt2030
Your Support is GREATLY Appreciated
---
Today's Story Links
Sudden Stratospheric Warming Event to Freeze Northern Hemisphere
https://pbs.twimg.com/card_img/1196817214722183168/etwxS1zQ?format=png&name=small
https://www.severe-weather.eu/global-weather/stratosphere-watch-update-siberia-warming-powerful-fa/
Video animation of Sudden stratospheric warming event