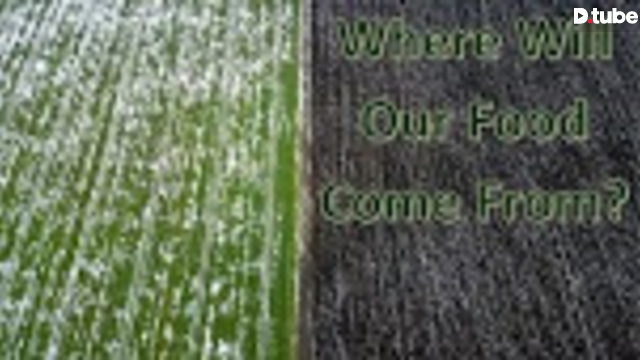 ---
(AUDIO PODCAST) MIAC # 253 Where is Our Food Going to Come From as We Move Forward
http://adapt2030.libsyn.com/miac-253-where-is-our-food-going-to-come-from-as-we-move-forward
David DuByne from ADAPT 2030 and Greg Peterson from https://www.insightag.com/ take a deep dive into this year's wet and disease ridden harvest coming out of Canada. Greg develops innovative strategies for the progressive Canadian farmer from field to sale.
https://www.facebook.com/insightag/
https://twitter.com/Greg_Insightag
•Marketing grains in Canada
•Decreased growing degree days for grains globally
•Incredibly wet conditions in Canada this growing year
•Diseased and lower quality crops coming out of wet Canadian growing 2019 season
•Prices up for high quality human consumption grains
•The minute there is a perceived shortage of wheat the price goes straight up
•What happens when there is not enough grain for buyers across the planet?
•China's political play to hoard grain stocks
•Farmers forced to sell grain at low price to pay off their debt
🔵 My Patriot Supply Two Week Food Supply with 92 servings
http://www.preparewithadapt2030.com
🔵 ADAPT 2030 Amazon Store: Grand Solar Minimum Preparedness
https://www.amazon.com/shop/adapt2030
Climate Revolution: A 'Must Read' for understanding our Sun driven climate as we progress deeper into the new Eddy Grand Solar Minimum. Weather extremes leading to Global food scarcity and high food prices are here now, and this book describes the expected changes, how to survive & thrive during future challenging times with practical preparations.
🔵 ADAPT 2030 Climate Revolution Book
#canadiangrain #harvest2019 #grain #grandsolarminimum #climaterevolution #adapt2030
---
KEEP ADAPT 2030 INDEPENDENT & ON AIR by VISITING MY SPONSORS
🔵 New its Not CO2 its the Sun T-shirt
https://teespring.com/stores/adapt-2030
🔵 My Patriot Supply Two Week Food Supply with 92 servings
http://www.preparewithadapt2030.com
🔵 True Leaf Market Heirloom Seeds
http://www.pjtra.com/t/SkNITkxPS0xDR0...
---
NEWSLETTER & RESOURCES ADAPT 2030 Monthly
http://www.oilseedcrops.org/global-co...
PODCAST Mini Ice Age Conversations
iTunes: https://itunes.apple.com/us/podcast/a...
Libsyn: http://adapt2030.libsyn.com/
Soundcloud: https://soundcloud.com/adapt-2030
LIVE BROADCAST Revolution Radio (Studio A)
Thursday Nights 10 PM to Midnight E.S.T.
Freedomslips.com
Your Support is GREATLY Appreciated
https://www.patreon.com/adapt2030
https://www.subscribestar.com/adapt-2030
Tip Jar via - paypal.me/adapt2030
---
ADAPT 2030 SOCIAL MEDIA
STEEMIT https://steemit.com/@adapt2030
MEDIUM https://medium.com/@globalcooling
MINDS https://minds.com/ADAPT2030
BITCHUTE: https://www.bitchute.com/channel/dazy...
BRIGHTEON: https://www.brighteon.com/channel/ada...
FB https://www.facebook.com/Miniiceage
TWITTER https://twitter.com/adapt2030
Video & Audio Content
Created & Produced by David DuByne
---
▶️ DTube
▶️ IPFS