3000 Followers and 10 SBD giveaway! Thank you steemit (ENDED)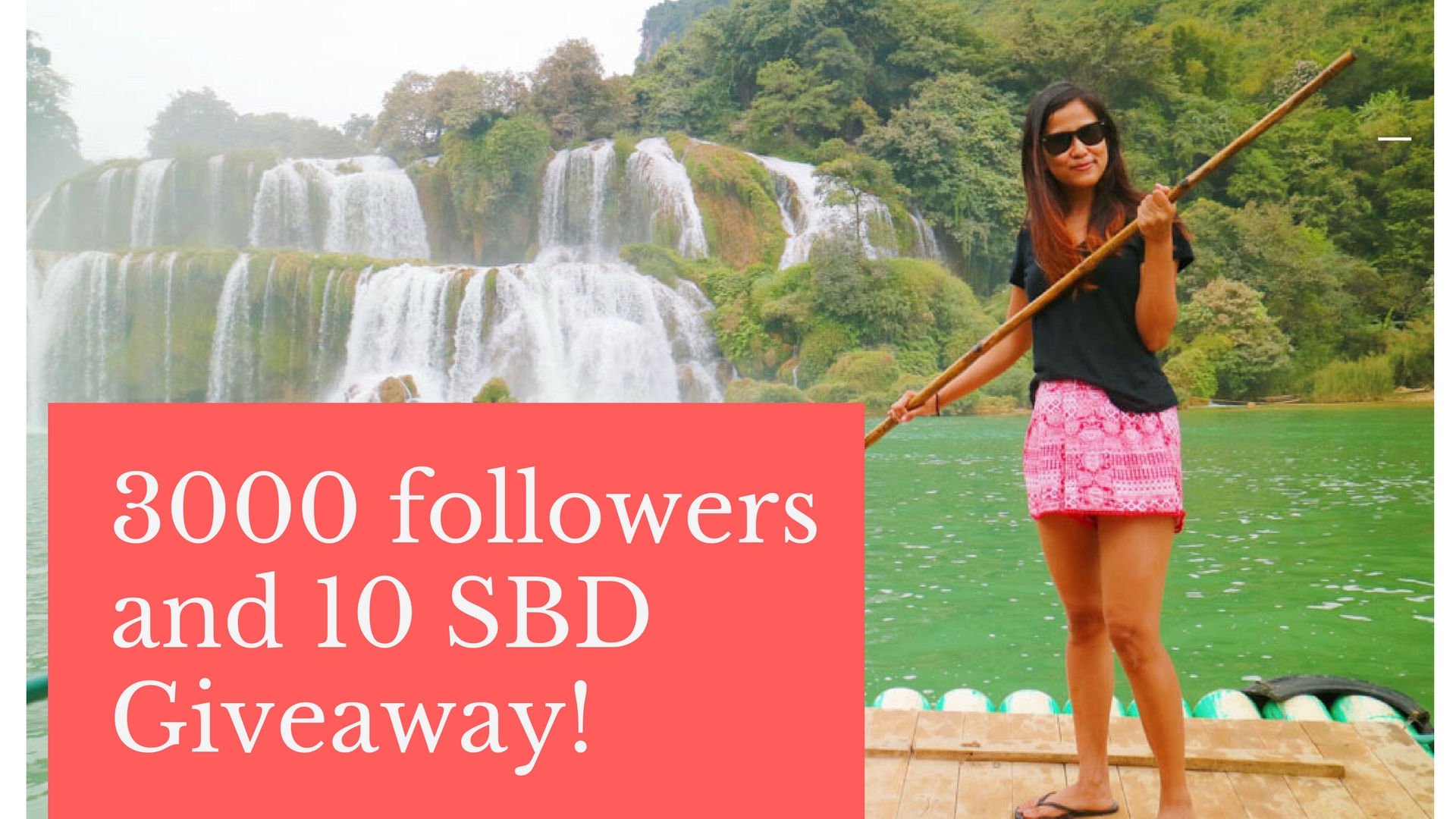 This post is dedicating to all of you who has supported me on my
steemit journey .
I started steemit around end of June last year, so it's has been
around 7 months. Not gonna lie to say it's easy, it's hard work with
so much dedication but I guess it has been recognised by many of
you.. Hence this post.
I want to highlight a few people in this post .Because these people are simply generous and helping minows like me and others out. I know there are groups , connections that u have to make to get involved around here , but since that was something that I'm particularly lack of of , Nor that I have a background of someone who's has high steem power.
He was the one who introduced me to steemit . Without him , I would
have never know this amazing platform, have an oppounities to meet
many of you and able to earn money. So Thank you.
Get to go back to memory lane and make my first nice upvote from curie
by @liberosist, which make me believe that steemit really appreciate
who create quality content.
Read the post here at
https://steemit.com/travel/@aburmeseabroad/europe-travel-8-most-beautiful-train-rides-in-switzerland
I remember replying his comments in one of my posts before I even
realize he was a whale. Although he is no longer active in steemit but
also give me great motivation with his generous upvote to not only me
but a lot of minows in steemit.
Fellow steemit myanmar who is helping team myanmar here on steemit.
Thank you for ur continous support.
He is a mystery person who I didn't even know a person or rather a
bot. Edited: I saw he made first comment so, yay!
Although I don't know who you are but thank you for your generous support and making my days and others here on steemit.
If you are interested on investing or earn side money from other stuffs , he posted really useful tips and articles. So go and check out. I like his articles as now i know where can I get Good information about that kind of stuffs, if you know what I mean .
One of my personal Favourite achievements on steemit has been creating videos on dtube. This is something that I have been wanting to do and never really get the courage to do so . Since dtube had been really kind and supportive for the Dtubers, I forced myself to talk in front of the camera, like for real( ok, may be in some parts, trying to find a place where there aren't many ppl staring). I promise to be better in the future and Create better quality videos. You rock, @dtube!
Both of them have been so supportive since the beginning reading my articles throughout the past months and giving some thoughtful and nice comments. So big thank you.
She is a founder of steemit world map. It's really such a cool idea and has been a great place to display all my travel articles( but sometimes I forget to insert the link) . It's also a great place to find new people to follow and also read other people's travel experience which I really like .
All of you
Of course if you are currently reading this article . I also want to appreciate that you take ur time to read and comment or resteem or upvote. I appreciate and read all the comments And tried my best to reply all of them unless it's spamming .i also appreciate some of you who constantly give comments and appreciate that u take ur time to understand my articles and engage even though ur English is not really good .
So massive thank you.
I also try to help out all the new users or minows with the little money that my upvote worth. One thing I like about steemit is it reward not only content creators but the people who engage and support the content .i know that not everyone is content creator or know how this blogging work, but if you are a really active user and support people from the platform that ur voice matter too. One thing I learn from steemit is that many of us are busy creating contents that we forget to engage with people who appreciate our articles..
Thank you guys for reading . Please watch dtube video below to enter the giveaway , its Super simple! Good luck :)
And lastly thank you steemit! I wish everyone great success here on the platform and also there is one more last important sentence..☺️See you on the moon 🌙.
---
▶️ DTube
▶️ IPFS