Hello everyone! A short introduction and thank you from Cala Millor de Mallorca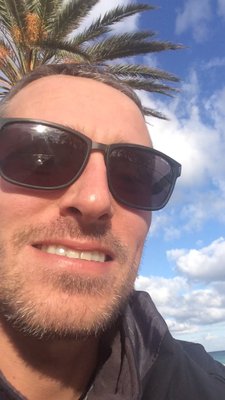 This is my first ever video upload to any kind of social media, and I could well be my last depending on the feedback!
So you can be nice, or not, if you just want me to be quiet and carry on with the charts and tables!
Some time out of the house today was really good for me, and a ride along the promenade with the sea by your side is really good for the head.
It's a strange time of year in this part of the world. Cala Millor is a resort town on the east coast of Mallorca, and so with it being out of season right now, it's very quiet and a little eerie.
Still, just moments after I stopped the video and was cycling back on the road, I was stopped and told not to be holding my phone whilst on my bike - perhaps that would have made for a better video eh!
As you can probably tell, I'm pretty nervous - talking to myself for even a couple of minutes just isn't the norm at all - maybe I'll improve and actually say something more than 'hello' and 'thank you' next time!
I hope the sea doesn't drown me out too much
Thanks for watching, gulp.
And have an awesome day!
Asher @abh12345
---
▶️ DTube
▶️ IPFS