New brand identity.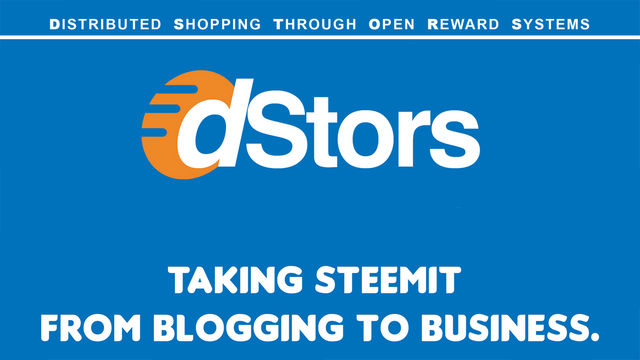 New Brand Identity
---
To better align with our product and business philosophy, it was necessary to establish an easily recognizable image that will reflect our principles of transparency, simplicity and functionality. Inspired by chermayeff&geismar&haviv - creators of many of the world's most iconic and enduring brands - @derangedvisions and @kaliju worked hard to craft a mark that features the iconic bitcoin-orange color spot complimenting the italicized letter "d" that appropriately replaces the former industry-standard concept of eCommerce and eMoney. The "d" has been known to stand for anything digital or distributed for some time now, but the revolution really started on steemit.com and we take pride in this tradition and assimilation of core community values represented by our elegant, fresh new look. This is the main logo for dstors.com as well as our blog here on @dstors
dStors Green: Building Buyer and Seller Communities

| Building communities in the field of dCommerce and bridging the gap between buyers and sellers is our primary focus with dStors Green. A neutral and relaxing shade of green was chosen to better represent our engagement with users. All of our social media accounts that were established to promote steem and dStors to the world will bear this mark. Our discord community was first to see this minty upgrade! A community call to action is going to be published soon and will be communicated through our dStors Green program. Here's to our growth together, steemians! | |
| --- | --- |
dStors Red: Charitable Events

| Ideas to help people set up fun and engaging fundraisers to help local communities around the world to take their business online with dStors, charity events, supporting projects and initiatives that aim to give on steemit.com - doing, making, contributing to causes - this is what dStors Red and the respective team curating this area will focus on. We will be opening up positions for those who may be interested in joining the team through our ambassadorship program that we will be launching after the MVP release. | |
| --- | --- |
dStors Blue: Company Profile
| This mark will be used to represent our startup and identity program on dstors.io - In order to better "wire" our ideas about steem, blockchains and the power of dCommerce that dStors is leading the way with to press, media and potential investors - a managing company was incorporated to oversee future development of dStors and related products that will leverage blockchain technologies to deliver modern solutions to old problems! We've gathered plenty of feedback, thanks to you guys and will update our whitepaper to reflect these changes. | |
| --- | --- |
I'd like to thank all of our current supporters for believing in steem as the best blockchain to build apps on top of and for supporting the world's first dCommerce shopping channel on steem - @dStors. If you're on Discord - you have been assigned a status of Backer and will be eligible to participate in our official representative and ambassadorship program that we will be announcing post-launch plus the exciting @steemmonsters raffle that's coming up!

500SP, 1,000SP, 3,000SP, 5,000SP, 10,000SP, 20,000SP, 50,000SP, 100,000SP, 500,000SP, 1,000,000SP

We can discover our individual powers when we connect with each other.
dStors is here to connect people, empower them and create unique economic opportunities for all.
Join us with suggestions, ideas, and stay up to date with the progress of the project through our official channels:
With utmost appreciation,
@kaliju and the @dstors team.
Thank you!