Telos Investment Thesis: Sneak Peak into dStor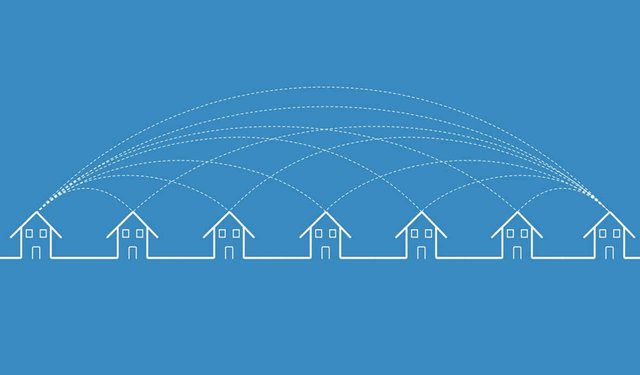 This article is the first in a series intended to give readers an in-depth look at specific features and characteristics of Telos with the aim of building a knowledge of the Telos Network's value proposition. We welcome feedback and suggestions for further installments of this series.
What is Telos: Quick Overview
The Telos Network is a blockchain project based on the EOSIO software developed by Block.one that underpins the EOS Network. A development team led by a number of EOS block producers recognized several shortcomings of the EOS Network (particularly surrounding its governance model) and built frameworks for robust governance and dispute adjudication in Telos. Telos block producers run this significantly enhanced software to support the Telos Network.
Like EOS, Telos is a high performance decentralized-application (dApp) platform allowing for near real-time engagement with dApps. The Telos Token (TLOS) entitles the holder of the token to several rights on the network (including bandwidth and the ability to purchase memory (called RAM)). This memory stores account data, including a record of token balances and user information in each particular account.

What is dStor?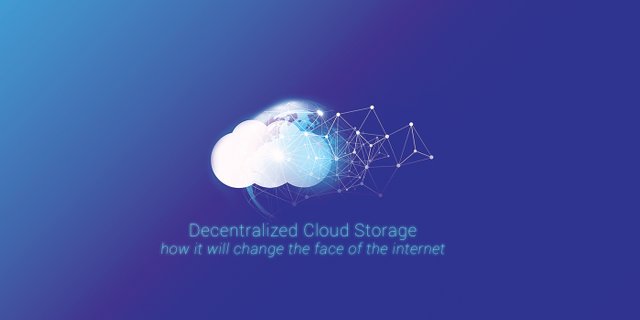 dStor is a decentralized storage solution for the storage of larger scale information (in the order of magnitude of media files (megabytes and gigabytes) as opposed to RAM's role in storing small transaction information (bytes to kilobytes). dStor is being built by GoodBlock (a Telos block producer) exclusively for Telos. The dStor offering is crucial because truly decentralized apps with large amounts of stored user or application data can not be easily and successfully launched without the solution. dStor allows websites and applications of any size to store and protect any amount of data for things like websites, mobile apps, data backup and restore, archive, enterprise applications, IoT devices, and big data analytics.
dStor provides the Amazon S3 bucket solution for decentralized applications
An Amazon S3 bucket is an object storage offering part of Amazon's public cloud storage resource (Amazon Web Services' (AWS), Simple Storage Service (S3)). Amazon S3 buckets, which are similar to file folders, store objects, which consist of data and its descriptive metadata. These S3 buckets store and host various aspects of web applications and serve those objects to users as they interact with a web application. It can be thought very similarly to a web hosting solution, except that S3 buckets are limited to delivering static objects (e.g. images, videos, and other files) and can not process any computations server side. dStor will similarly allow users to host multimedia information, and because of the ability to store files in nested buckets (think folders within other folders), will be able to segregate user information into readily identifiable (and user controllable) buckets.
The use cases that Amazon S3 buckets serve today will be equal to those of dStor, however dStor offers a decentralized solution free from the control of a centralized cloud provider like Amazon. Applications from social media and dating apps to censorship resistant media websites and video streaming services all would use dStor as part of their decentralized tech stack.
Looking back to EOS's original vision to be the global scalable dApp network, it's clear that it has achieved a lot in that realm (particularly in the gaming sector) but left a lot to be desired with respect to more complicated applications. We believe that with the release of dStor, Telos will be able to host larger more complicated decentralized applications and begin to expand the frontier of dApp possibilities.
TLOS is the sole payment method for dStor
There is an immediate value proposition for TLOS holders in that dStor is primarily being developed for use with Telos. Nevertheless, dStor will be blockchain agnostic and allow other networks to connect to it and upload and retrieve information from its storage network. Some might point this out and claim that Telos/TLOS would not be able to accrue much, if any, value from the implementation of dStor.
GoodBlock has decided to develop dStor around the TLOS token, where the only method of payment for uploading, storing and retrieving files from the network will be with the TLOS token. This can provide an immense demand driver (and supply sink) for the token if the dStor solution is even moderately successful. This increased demand for (and inherent value being ascribed to) the TLOS token may continue to drive price appreciation for TLOS into the future.

dStor vs. IPFS
dStor iterates and expands on the IPFS (interplanetary file storage) solution built into Telos. The Telos implementation of IPFS today allows for simple storage of files hosted by nodes operated by Telos block producers. The implementation of IPFS in Telos was a milestone event, as it was the first blockchain network to implement a production IPFS solution and utilize the same for core functions - storing multimedia for arbitration elections and worker proposals). Nevertheless, the current implementation is limited in its speed and capabilities.
dStor goes beyond a simple file storage solution to build an enterprise-caliber decentralized file management and delivery system. Among the largest improvements are (a) the bucket storage solution which allows for organization of files in an organized manner with unique ownership credentials for each bucket, and (b) the inclusion of a DDoS protection mechanism to ensure the system continues to function both under load and against malicious attack.

Conclusion
dStor iterates on the IPFS solution to truly unlock the dApp network potential of the EOSIO software. dStor will allow the development and deployment of more complicated applications, particularly where detailed user information needs to be stored for the application to be successful. dStor allows this information to be stored in a manner where the information is still owned and controlled by each unique user as opposed to a central corporation. dStor's requirements of use for the TLOS token should drive value to the token over time as dStor is adopted and used more frequently.
Many details have still not been released by the development team over at GoodBlock, but we will continue to provide information as details emerge.