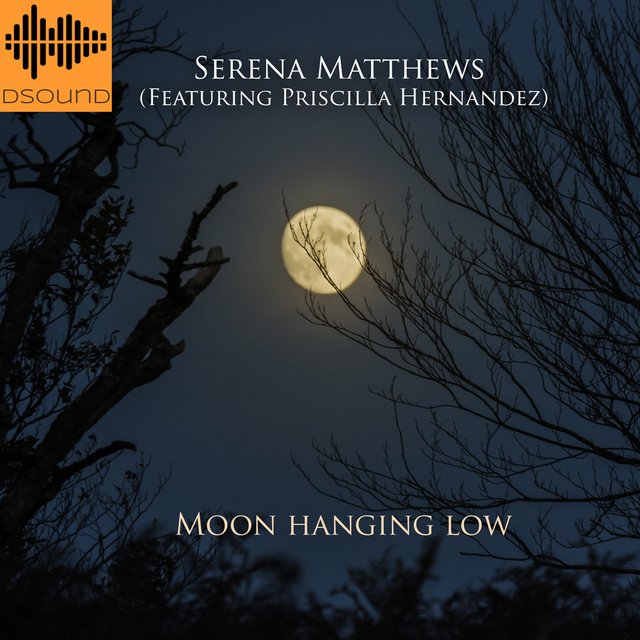 This is a collaboration of me singing harmonies and playing piano/flute/second vocals over Serena Matthews @paintingangels Moon Hanging Low and actually my second collaboration with her happening on Steemit . :). So here is a duet version with her permission and We would really love your feedback. Here you can listen to the Dsound or alternatively on soundcloud.
Songwriter and lead vocals: Serena Matthews serenamatthews.com @paintingangels
Guitar by Jeff Hightower @hornetmusic
Second vocals, piano, flutes, harp by Priscilla Hernandez yidneth.com @yidneth
---
► Listen on DSound
► Listen from source (IPFS)
---
So last Tuesday while performing my weekly Dlive concert (you can watch the replay on previous post) I made a try with this song from Serena that I love. It's one favourite of hers and she had just shared a new version on her profile featuring her husband on guitars. So as It lingered in my mind, and with her permission, this morning I gave it a try and recorded this today. I added the second vocals (harmonies), flutes, piano and harp
Note: If you missed our previous collaboration check video at the end of this article.
Two Moon hanging low... but we are under the same Moon
I have to say that I do very few collaborations but again with Serena this happened so spontaneously... I know her for a long time and I've always loved her wistful lullabies :) when I was listening to her "Where did the moon go?* I could recall the feeling of my song "Where are the stars?" as if they were kindred songs, kindred spirits...
And after all those "Moons" are the same moon even if we are different in different parts of the world.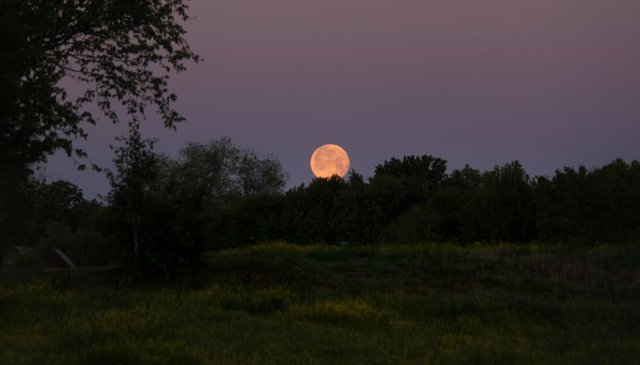 Above: Picture taken by Serena @paintingangels of her perfect "Moon hanging Low" in her home town Byrdstown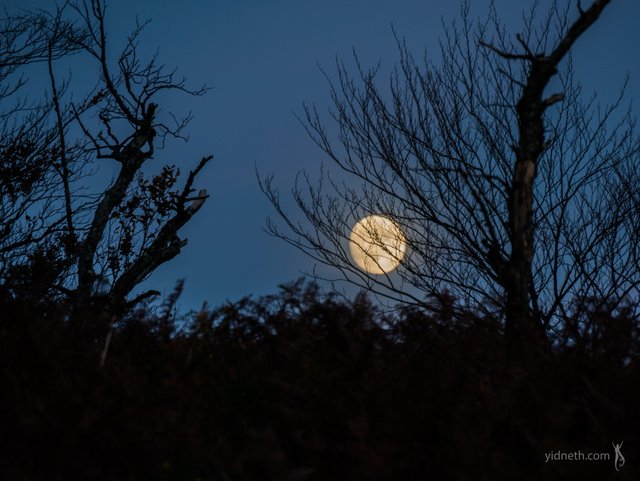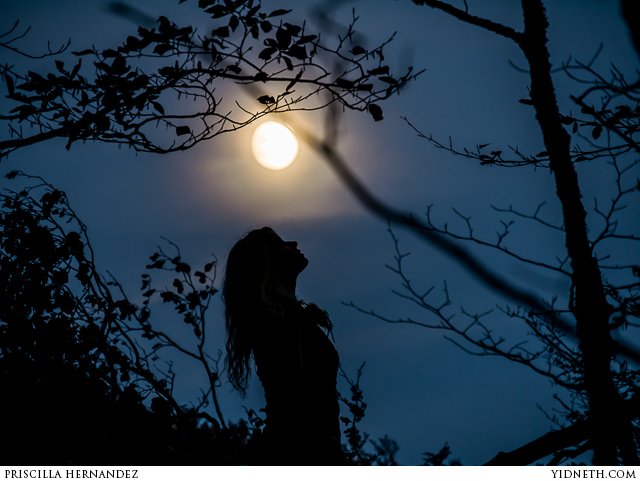 Above me watching a Moon hanging low
Moon Hanging Low by Serena Matthews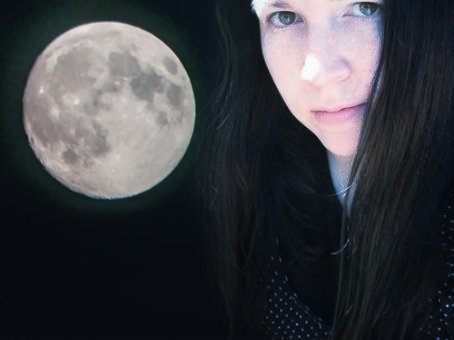 Above: Serena Matthews Songwriter of Moon Hanging Low. Shared with her permission
I don't the rain can wash this away
This wound is too deep to heal now
Don't worry about me
I'll paint on my smile
This world is too shallow to drown me
There is the moon
hanging low
I see that wonderful orange glow
smiling at me
straight the rain
That old comfort I know keeps calling
I wish the night would swallow this day
and the clouds wouldn't steal
the moon from me
but the rain starts to fall
the moon fades away
this world is too shallow to drown me
Where is the moon?
hanging low
I miss the wonderful orange glow
smiling at me straight through the rain
That old comfort I know keeps calling me
Where did the moon go?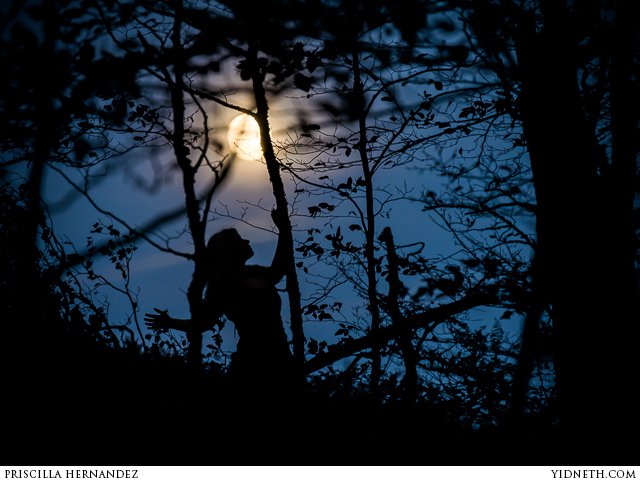 Cover a Steemian and Harmonize a Steemian
Cover a steemian is a challenge created by @pechichemena in which you cover a song by a fellow steemian and of course forward their part of the payout as rightful song owners.

---
I have been doing a DLIVE concert at least once a week and since February I've been "harmonizing steemians" sometimes as shout out to them (of course with their permission). That way I've done with @pechichemena @paintingangels and @meno. And now they are being showcased too in the original "Cover a steemian" contest so here my first official recording (and second collaboration with Serena). Lots of these have happened spontaneously there or on my server but here is one for Dsound.
By the way Pechichemena himself made a cover of this song.
We hope this makes you look to the moon.... tonight and every night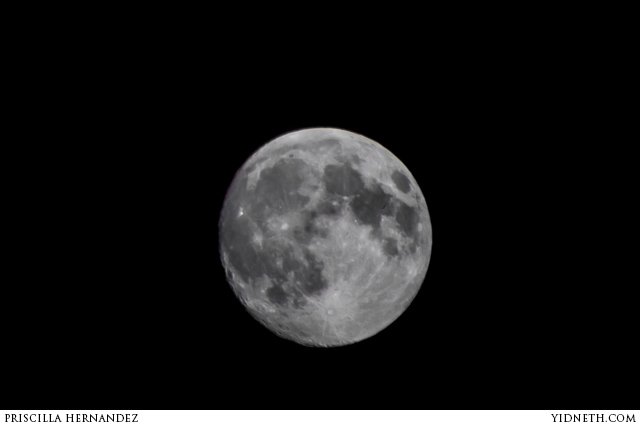 Don't miss it if you can... neither the moon nor the stars...
With love... Pris and Serena
Did you miss our previous collaboration?
Revisit my Cover of Serena's "Fly" for Cover a Steemian Challenge
---


Priscilla Hernandez @yidneth
singer-songwriter & illustrator
http://yidneth.com


Serena Matthews @paintingangels
singer-songwriter & photographer
http://serenamatthews.com

---
► Listen on DSound
► Listen from source (IPFS)