Psilocybin for depression - 8. Return (Meditation)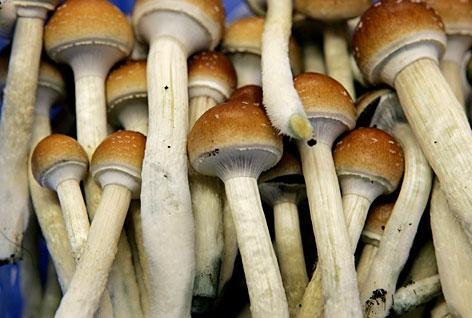 ---
Return (Meditation)
Silence (1 minute)
05:45:02 Brian Eno – Lux 4
06:01:32 Laraaji – Be still and glow (mix of Deep chimes meditation)
Silence (4.5 minutes)
This playlist was created for a phase 1 clinical trial at imperial College London, using psychedelic therapy to treat depression. The tracks of the playlist are listed below in order of appearance. Apart from the music selection and the structuring of this selection into a particular order, the mixing is an important aspect. The ways songs transition into each other, the fade-ins, the fade-outs, and the periods of silence, all together determine an experience of flow and continuity: The way the music breaths in and out of silence, and in and out of diverse emotional trajectories, is attuned to the experience. In addition, sometimes only parts of songs are used, as I found some parts unsuitable for the experience. I therefore like to kindly discourage anyone to try to re-create this list on Spotify, Itunes, or other music platforms, because this will provide a very different experience of the music. Finally, I also like to emphasise that this playlist is developed for therapeutic work, and that the music selection & playlist design is specifically tailored to the condition (depression) and to the use of a medium/high dose of psilocybin (25mg).
This is the final compilation of Music playlist: Psilocybin for depression (version 1.3) by mendelkaelen.com/Psilocybin%20Playlist%20v1.3.pdf
Hope you enjoyed the series.
---
► Listen on DSound
► Listen from source (IPFS)