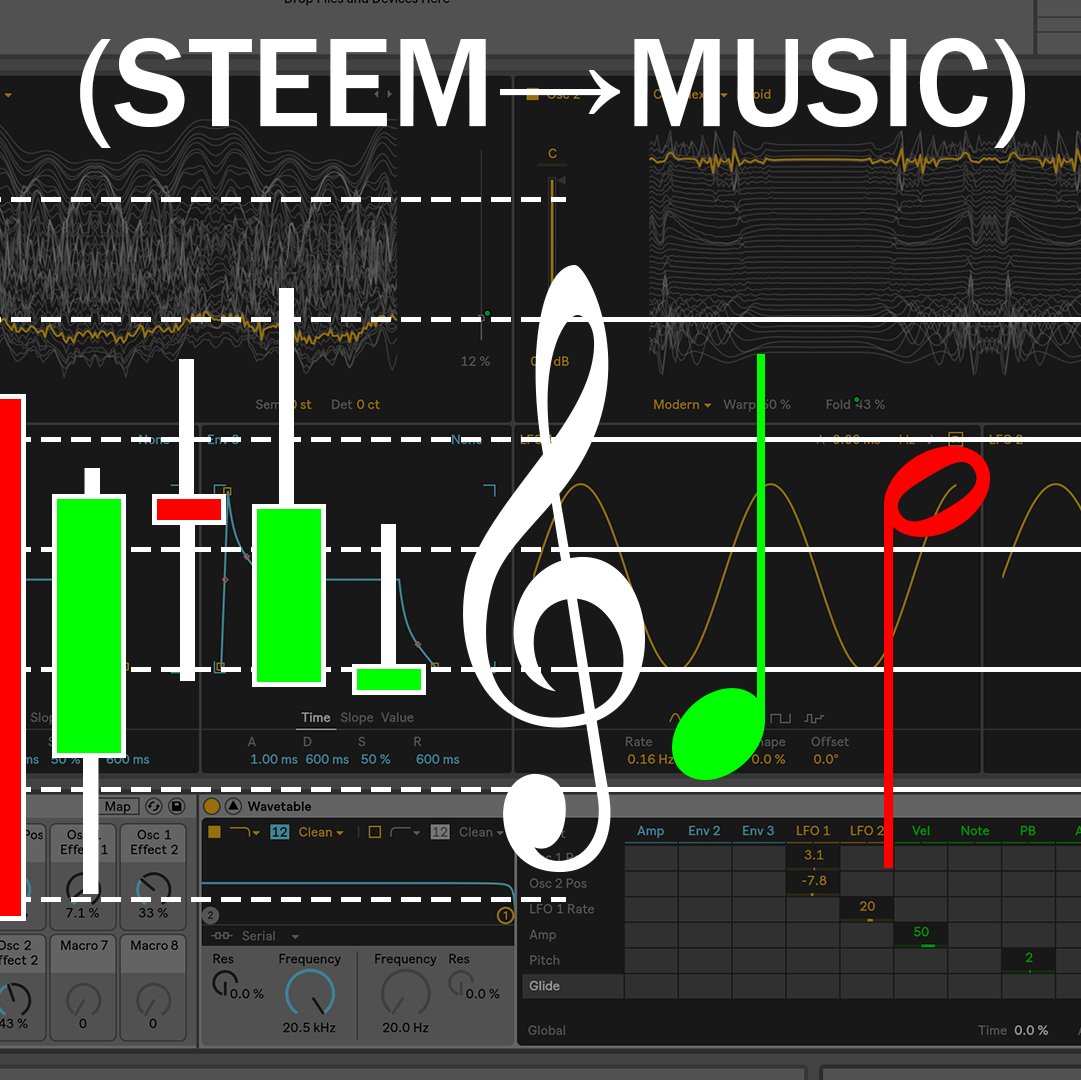 ---
This is the sound of STEEM being traded real time on Bittrex. By using Max for Live, I gathered a live feed of the Ask, Bid, Last, Volume, Base Volume, Buy Orders and Sell Orders, converting them into information that the music software and synthesizer could understand.
The Bid feed controls the pitch of the notes, while the other 6 data-flows control the characteristics of the sound. As people trade on the market, the pitch and character of the sound change accordingly, creating forever evolving ambient space-like music.
For a detailed video covering the entire process, check out d.tube/#!/v/tomcosm/pdsh8boa
This is part of my plan to build a bot that generates a whole orchestra of ambient instruments based on the currencies you are holding, and change depending on alerts you set, so you can just use yours ears to hear how your portfolio is going.
If you have any questions or requests feel free to leave me a comment :)
---
► Listen on DSound
► Listen from source (IPFS)