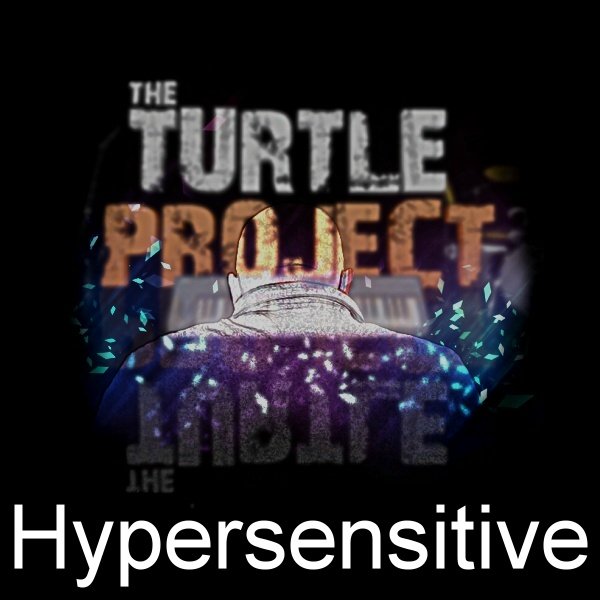 ---
This is from "Chasing Light" https://theturtleproject1.bandcamp.com/album/chasing-light
If you have trouble listening on dsound you can listen on the following platforms:
Choon: https://www.choon.co/tracks/7wy213b8ra/hypersensitive
Musicoin: https://musicoin.org/embedded-player/0x64f8b9e5ba6f1570ef0c02702354b93034efaa48

Appears on:
LYRICS
I woke up cold
I feel older than I was when I started this song
I feel every second of my life ticking by
I feel every single little molecule inside
I see colours within colours
I got hypersensitivity of the skin
I feel neutrons in the atoms in the air
That I'm breathing in
I can hear the rush of blood flowing through my veins
I see fractals, patterns in the stains
I can sense the emptiness within the graves
I can see a smile on the faces of the spirits that remain
I can taste the cold enamel on my teeth
I can touch that cotton cloud that's out of reach
I hear music in the crashing of the waves
I can hear the cells exploding in my brain
I see colours within colours
But could somebody please tell me
What's my name?
I don't remember my name
FOLLOW The Turtle Project













More about The Turtle Project:
The Turtle Project started out as exactly that, a project, a songwriting project that was born from years of being a musician in many bands, doing countless gigs, naturally gathering experience and inspiration until, one day, I stumbled upon the fact that I could actually put those experiences and many others into words. The composing aspect grew from that into what it is today ...
My way of life .
​
This post was generated for free from


---
► Listen on DSound
► Listen from source (IPFS)