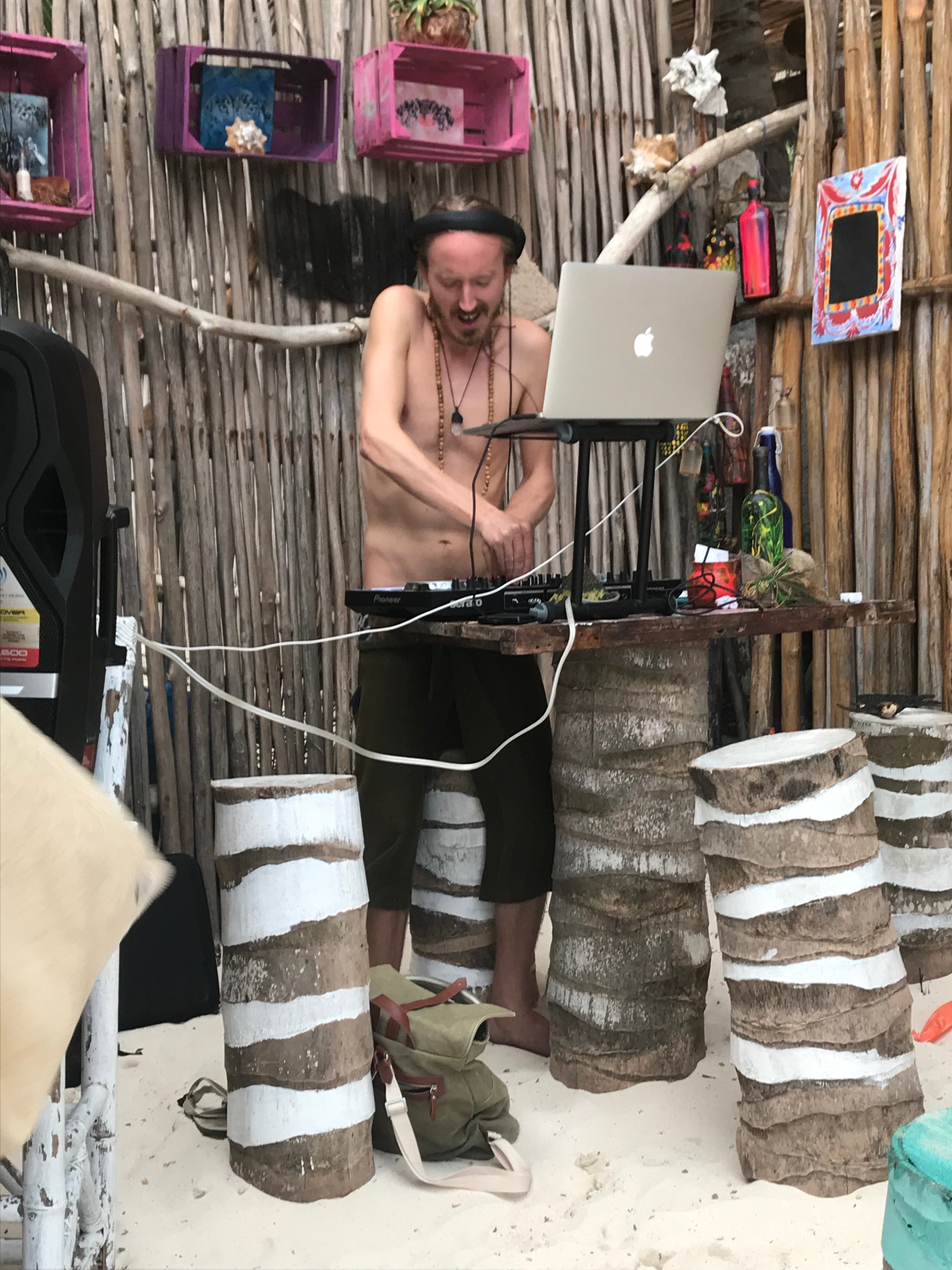 ---
The most eclectic DJ set you've ever heard from the beach of Tulum, Mexico channeled with Orgone, Love and Light.
Some tracks tuned to 528Hz, some to 432Hz,
Each one a gem from its respective genre.
Here is the Soundcloud link if you can't get the DSound one to play: https://soundcloud.com/ehyeh/live-new-moon-dj-set-tulum-mx-09-09-18-psydub-house-dubstep-deep-house-trance-psytrance-trap
Love and light throughout eternity,
EHYEH
Track List:
Geometrae - Codes of Creation (Original Mix)
DISS0LV - Viridian Vortex
PSYCHOZ - Multiverse
Deadmau5 - Strobe (Full Length Version)
Deadmau5 - Raise Your Weapon (Original Mix)
Joachim Pastor - Joda (Worakls Remix)
Barby - Galactic Roots
Joachim Pastor - Taiga (N'to Remix)
Worakls - Bleu (Original Mix)
Gui Boratto - No Turning Back (David Tort The Mansion Remix)
Monkey Safari - Sirens (Mollono.Bass Remix)
Sixsense, Rammix - Olimpus (Original Mix)
Mechanical Species - The Movement
Mumukshu - Wakefulness (Original Mix)
Chronos - Deus Ex Machina (Festival Edit) (Original Mix)
Space Jesus, Esseks - Dream Whirled (Original Mix)
Soulacybin - Synchromystic
(Unreleased Secret track)
Hilight Tribe - Free Tibet (Vini Vici Remix)
(Unreleased Secret Track)
EHYEH - Dilate What We Really Made Of (Don Ziro and RUTE Mashup)
Worakls - Pandemonium (Original Mix)
Kaskade, Adam K, SunSun - Raining feat. Sunsun (Extended Mix)
Worakls - Slazburg (Original Mix)
Tom Bro - Timeless (Intro Mix)
Airwave - Game of Life (Original Mix)
Stratusphere - Light Codes
Kaminanda - The Jade Palace
One Function - Holistic Transformation (Original Mix)
Phaxe, He?ner - The Quest (Original Mix)
Mindwave - 3 6 9 (Original Mix)
Kai Tracid - Conscious (Energy Mix)
Electric Universe - Mystical Experiences (Original Mix)
Spirit Architect, Djantrix - Chemical Equilibrium (Original Mix)
W&W, Vini Vici - Chakra (Extended Mix)
Cosmic Tone - Inspiration (Tree of Life Edit)
DigitalFolk - Key to the Universe
Pettra - Breathe In
ITP - Do You Know ITP? (Original Mix)
Astral Projection - Dancing Galaxy (DigiCult Remix)
Libra - Energy Flowing Through Your Skin (Original Mix)
Mechanical Species - Tjackshuka
Synthetik Chaos & Zzbing - Demented Soup
Mechanical Species - The Movement
Adrian Lux - Teenage Crime (Extended)
Vin Vega - Why (Sanosch Remix)
Lane McCray & Tanja Geuder - Angel of My Life (DJ Moriarti Deep Bass Extended Mix)
Marcapasos - I Know 2015 (Sebastian Barsch Remix)
Casa Azul - Martin Fierro (Yorker Remix)
Armin Van Buuren, Hilight Tribe, Vini Vici - Great Spirit feat. Hilight Tribe (Original Mix)
Atacama, Jakaan - Etro's Protector (Original Mix)
Mayumana, AZAX, Pettra - Aboriginman feat. Mayumana (Original Mix)
DigitalFolk - Light Being feat. JeminEye
DigitalFolk - Awaken
Lunatica - Wonders Machine (Original Mix)
Darwish, Rising Dust - Noyla Menoyla (Original Mix)
---
► Listen on DSound
► Listen from source (IPFS)
Thanks for reading, listening and watching! If you're new to my blog here on Steemit, check out this post to learn more about The Patrick
Read some of my recent posts here:
Late 1 Year Anniversary RE-Introduction of @ThePatrick
He Who Talks Loud, Say Nothing...
YOU: An Individual Cell of Earth
Listen to my EHYEH conscious music 528Hz DJ sets here:
Light Warrior's Anthem (Ambient 528Hz Intro Mix)
Holographic Palingenesis (Psydub/Downtempo/Chillout)
I AM Live Psychedelic Experience Part 1 (Psydub/Downtempo/Chillout)
I AM Live Psychedelic Experience Part 2 (138/Psytrance/Goa)
I AM Live Psychedelic Experience Part 3 (Psytrance/Goa/Full-on)
I AM Live Psychedelic Experience Part 4 (Psytrance/Goa/Full-on)
---
If you enjoyed this, don't forget to upvote, resteem or comment and of course follow @thepatrick for more content like this!