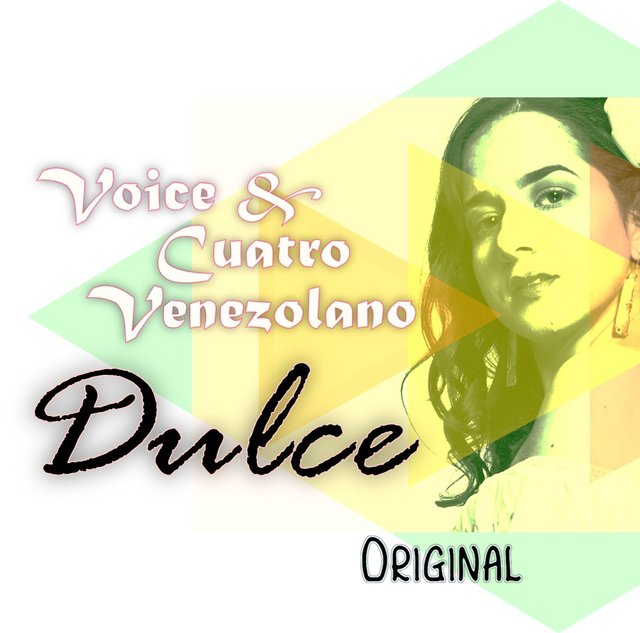 ---
¡Hola! Ojalá puedan escuchar este tema, propio, ejecutado con cuatro venezolano en un estilo folk.
Hello! I hope you may listen to this original song, recorded with Venezuelan Cuatro accompaniment, in folk style.
---
LETRA (tema original)
(Coro)
DULCE, DULCE, DULCE, DULCE
SABE DULCE, DULCE, DULCE, DUCEL,
SABE DULCE, SABE A GRACIAS, SABE A AMORES
SABE DULCE, A MÍ ME GUSTA
SABE DULCE, DULCE, DULCE, DULCE,
SABE A MIEL, AGAVE, SABE COMO SABE
LO MÁS DULCE, SIMPLE Y RICO...
DULCE
(I)
SABES, HOY SIENTO EN SABORES
SABES, ERES DOMINANTE EN MIS SENTIDOS
SABES QUE ME SABE A ALGO
LO QUE DICES, CÓMO ME HABLAS, SABES, SABE
A QUE ME VA GUSTANDO, ALGO NO SABÍA,
SABES, SIENTO COSAS DIFERENTES.
SABES EXALTAR CIERTOS PLACERES.
SABES, HOY ME SABES, ¿SÍ SABÍAS?
(Coro)
(II)
SIENTO COMO SI ALGO NUEVO
SURGIERA EN MIS SENSACIONES
Y SE TEJIERA ALGO DENTRO
LO QUE DICES TODO HABLA DE AMORES
SABOREO TU AMOR EN CADA PALABRA
SABES, AMOR, ERES DIFERENTE
ASÍ COMO ME SABES TE SIENTES
SABES, HOY ME SABES COMO A VIDA.
---