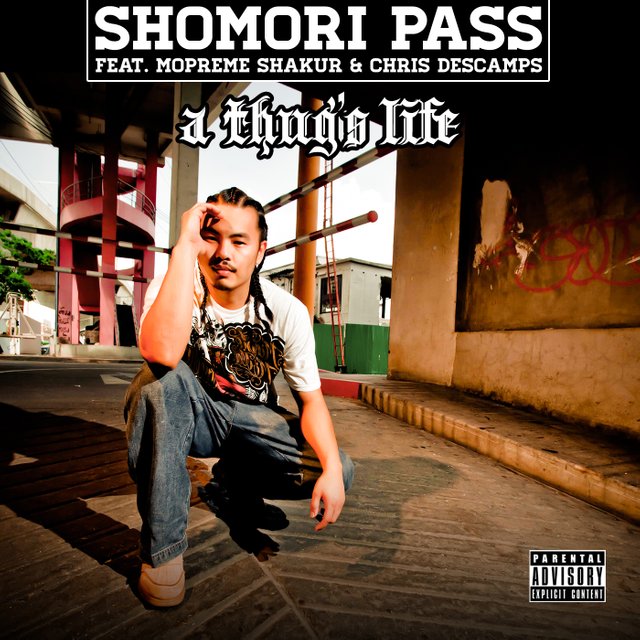 ---
.
Over 20 years ago, Tupac Shakur created the T.H.U.G. Life legacy with his group of the same name.
With this music legacy, they changed the negative surroundings for their community and became role models for at-risk kids who looked up to them. It has always been my honor to have been given the opportunity to carry on this legacy.
Written Commentary by @shomoripass
I share the same brother with Tupac in Mopreme Shakur.
Morpreme was one of my greatest mentors when I was growing up in Los Angeles and for that, I'll be forever grateful. Lately, there's been all this "talk" about Tupac being alive (again) & living in Malaysia by Suge Knight's son of the same name. We should let Tupac Rest in Paradise. He's gone. He left a legacy behind for people to build their communities to greatness and become positive assets to their family and friends. We should all begin.
Ironically, the producer for "A Thug's Life" is Malaysian producer DJ Fuzz and featuring vocalist is Chris Descamps.
I spoke to Mopreme a few months after Big Syke passed in December of 2016. Afeni Shakur before him also in 2016. That conversation taught me to remember I'm on a timer. Everything I want to do and need to do can't wait for tomorrow. I survived the streets of Los Angeles for a reason and you are all surviving your hardships for a reason. Make each chance & reason count. We all we got, Thug Life.
Add "A Thug's Life" featuring Mopreme Shakur & Chris Descamps to your playlists on Spotify, Apple Music, & Deezer.
Reincarnate in Paradise Tupac, Afeni & Big Syke.
---
► Listen on DSound
► Listen from source (IPFS)