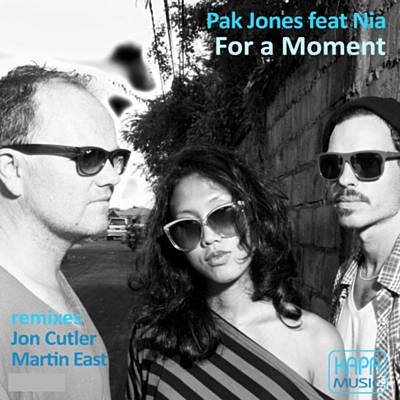 ---
Ok... this one, I'm posting on behalf of my wife...
We lost her Steemit password and have been waiting for a new account to get approved, so rewards from this will be passed onto her.
The original of this track was produced by our friend, Martin East - and this remix by South African producer, Keys Snow, was my favorite of the bunch on the single.
Put out in 2011, this was a year before I met my wife. She hadn't done any sort of professional singing, though Martin and his buddy Chris talked her into singing on the track. And it worked out rather well.
Martin had questioned multiple times why her and I hadn't paired up on a track - and perhaps we ought to. While each version of this song has its own vibe, Martin & Chris definitely managed to pull out some of her hidden talent with this song - and it could be rather interesting to get her back in the vocal booth as I progress back with music production.
Regardless, it's always been a joy playing this track out. It was pretty fun when her and a friend stopped by a couple of my DJ gigs in Bali and I slipped this remix in there, and it was definitely a special moment as it played after our wedding dinner (although unfortunately, Martin had gone home with his newborn baby by that time).
Without further ado...
Even though this isn't my track, it's an absolute pleasure to share on my queen's behalf. May your listening experience be an enjoyable one as your head pops, feet tap, booty sway, or whatever motion these lovely deep, soulful African rhythms and hauntingly seductive vocals inspire in you...
---
► Listen on DSound
► Listen from source (IPFS)