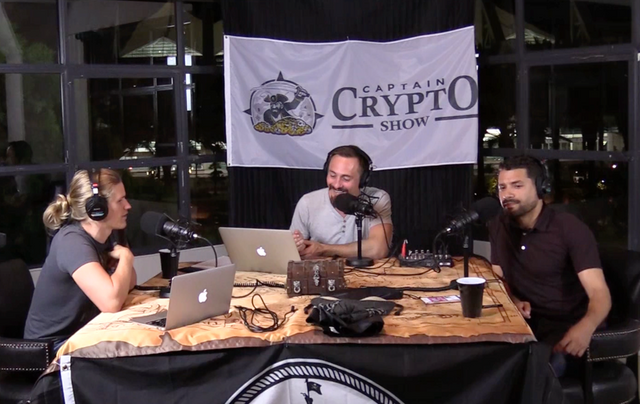 ---
Hey Steemit fam!
If you've been following my blog over the last couple years then you know how I enjoy community and crypto. From short story and poetry contests to funding a bench at Steem Park or flying off to Amsterdam to meet some of my favorite posters, Steemit has been my go to place for posting original content as well as finding original work to consume.
So today I want to introduce the Captain Crypto Show and the team that I feel will be a great addition to the Steemit community. I'm not sure if this list is complete:
@captaincryptohd
@taynav00
Jackson
Jacob
This is a relatively new podcast but these people are definitely anything but new to crypto, and their enthusiasm is infectious.
In this podcast we discuss the FINCEN letter identifying ICOs as "Money Transmitters," the Icelandic equipment theft of 600 computers, and more.
The enthusiasm these guys have for exploring the crypto-space has gotten me excited to once again check out the latest offerings on the Steem blockchain, like DSound!
So far, I'm a little obsessed with what I'm hearing on DSound - like the great spoken word by my old fellow lyricist @d-pend. Being able to hear him speaking his poetry has really changed the way I experience his art and it makes me curious how some of my old work would sound.
This podcast can and should become a fixture on the Steem blockchain so please make sure to follow them and upvote this post, resteem as well to spread the word and help drive engagement!
In addition to this being my first time doing a podcast - it's also my first time posting on DSound but I can guarantee it will not be my last!
---
► Listen on DSound
► Listen from source (IPFS)