DSound - Is this the end?
My dear Steemian friends,
As you are probably aware, Steemit Inc has removed the DSound delegation last Sunday.
And I'm affraid this is the end of DSound on Steem!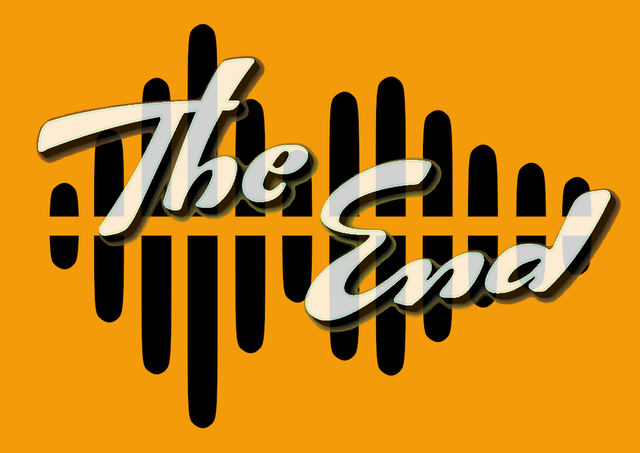 Nahhh... Of course not! :)
Yes, this was just click-bait... Now that I have your attention, let's get this out of the way first:
What is the impact of the delegation removal to the DSound project? Absolutely none!
What's the impact of it to the DSound community? Devastating! But only temporarily...
I am a Portuguese guy, 21 years old plus VAT (the taxes are huge nowadays) and a libertarian philosophically.
I have joined Steem in July 2017. Loved this platform and above all its community.
I am a life long software developer professionally, a musician, DJ and Music producer as a life long hobby, who was trained in Industrial Engineering and Economy academically.
I have found this platform the perfect environment to launch my DSound decentralized application and to help musicians around the world to monetize their music.
What is DSound project?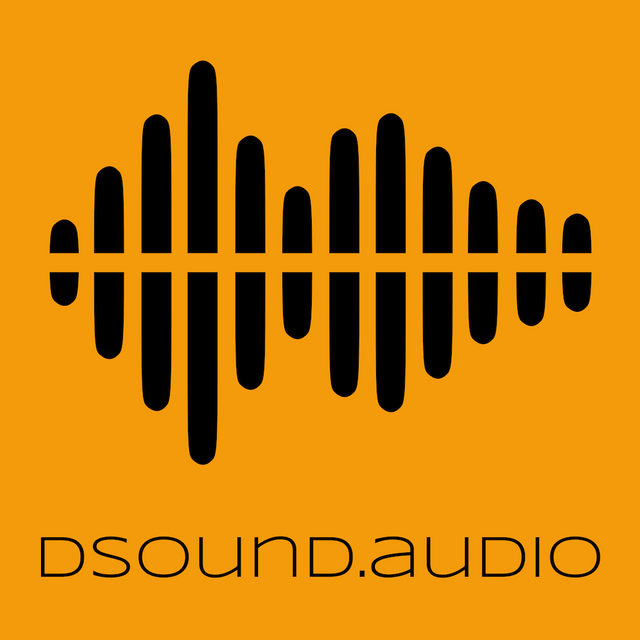 DSound is a decentralized web application that allows anyone to upload, listen and discover music and other sounds stored on top of the IPFS Network.
It uses STEEM blockchain as a persistent database so, by posting their sounds, the authors can earn rewards in cryptocurrency when other users like and upvote their content, which can be exchanged easily to US Dollars, Euros or any other currency, with a look and feel very similar to Soundcloud.
Who is DSound community?
The DSound tribe (as I usually call my community) is composed of musicians, artists, composers, song writers, podcasters, music producers, poets, sound recorders, and anyone that creates audio content.
Many of these create and publish their work daily on DSound, and count on DSound to monetize their work as part of their living income strategy.
I will not list these because it would not fit this post, as the creators on DSound are more than 5K today and some +30K of listeners and music lovers...
If you want more details, you can check our annual report.
And what about music initiatives?
Iniciatives supported by DSound?
DSound has supported many music related iniciatives on Steem consistently, like:
among many others...
And where is the community?
DSound Discord Server (the tribe is connected)
Here is where the DSound community hangs out. Please join our Discord server at:
There you'll find many channels where everybody from our community gets together, making DSound even better.
If you need any help, please chat with our moderators who have done a great job in making this server a great place to hang out! Also check their work on DSound since they are content creators as well:
@maelstrohmblack
@juliakponsford
@jamesub
@archaimusic
@jamesub
@jeffandhisguitar
@darrenclaxton
@nickyhavey
And DSound is this! <3
So what happened?
No clue... As you all can see DSound has been very active and dynamic in the Steem community!
First of all let me thank Steemit Inc for the delegation that they provided to the DSound community for around one year. It was amazing as it empowered many sound content creators around the world in a way never before seen! :)
Having said that, this was what happened:
Last Sunday I woke up early and was really into some development I was doing Saturday night, so I dove right into programming without the usual morning routine of going through all DSound indicators... Then some message on Discord from @pennsif stroke me:
-- "Sorry to hear about the delegation going"
I went to check @dsound account and it was real... Steemit Inc or @ned, in the form of @misterdelegation had removed their delegation without any notice.
As the minutes went by, while I was trying to control my impulses, many members of DSound community were contacting me about it... It caught everyone by surprise! We had absolutely NO warning whatsoever to try to find any way to soften this blow, either to the platform or its active users.
Considering the amount of people this action could impact - it felt a bit callous and unprofessional.
I was informed by my community that @ned was present in the PAL Discord radio show and that he wrote this in reply to the community on their chat channel: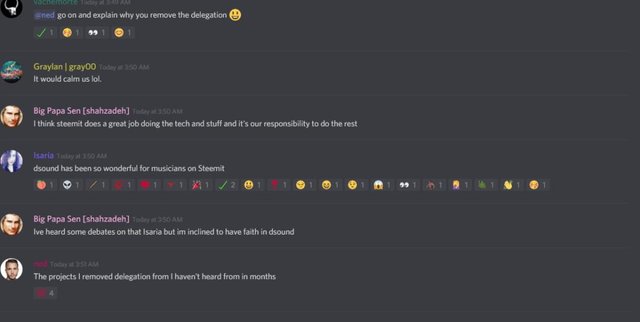 And he is right, but for the wrong reasons!
He would have heard from me if he had not left me waiting for him in a restaurant in Austin, in a meeting scheduled weeks beforehand, when I was there on business. Or the same if he would have stayed for more than just a few hours and then disappeared on SteemFest3 in Krakow. These happened all in 2018, and the later in November...
So I wrote to him, and waited to get his reply, as I was really surprised by this stance: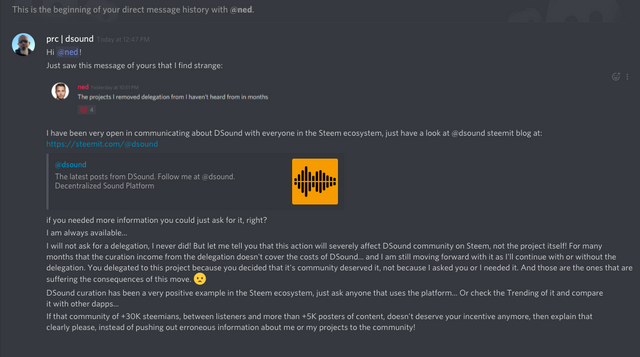 And this night I got the reply:

Well... I will not comment this as all the words that come to mind wouldn't really suit the tone I want for this post.
Don't get me wrong, and so that it is perfectly clear - I have never asked @ned or Steemit Inc for a delegation!
In fact it only slowed DSound project down, as I had to dedicate a huge amount of work to figure out a good way to curate DSound content, instead of dedicating it to the development of the project.
But I did it because of DSound community!
They are the ones for whom this delegation was granted and DSound team - as subjective as my opinion can be - did a very good job at that! In our trending page at any given time you could find the most varied content, and only great content!
So as the community leader, and only in this regard, I need to challenge @ned, and Steemit Inc, to explain what were the so-called reevaluation criteria that they used to decide for the DSound delegation removal, disrespecting all its community that is actively contributing great content to further the platform as a whole and living the Steemit dream?
It is the DSound community of Steemians that will suffer with this strange move, and they deserve an explanation!
And please don't insult us with vague answer and circular arguments... :(
And so - Now what?
As a matter of fact, for DSound project as a whole, the delegation removal is somewhat irrelevant.
Well, if DSound was managed like Steemit Inc, who recently discovered that cryptocurrency is volatile, and with a 70% depreciation in STEEM value had to layoff 70% of staff, then something like this would mean a layoff of 95% to 100%... so me included! ahahah :D
But this is not the case, DSound is not affected by this at all!
Of course it will require some cashflow readjustments, but all major fixed costs were already accounted for by project means and so are not dependent on the delegation.
I knew this day would come - actually I didn't expect it to last one year - as the initial delegation was 2.2M and one month after was silently "reevaluated" to around the 900K, that lasted until now.
The lack of communication and respect for developers is sadly not a new thing - and I am surprised this is a rightful and ethical way to do business.
But the community will be penalized by this! Severely!
Had I been given any kind of warning - I could have done something to try to smooth this transition as much as I could.
So brace yourselves for a bumpy ride!
If you are someone who depended on DSound to make the ends meet - and I have been contacted by dozens of people during this journey, which I won't name here to respect their privacy - my thoughts are with you, so hang in there.
We hope that this crisis will only last a small window of time! Calm down guys, I think I have it all figured out and I'll share more details with all of you in @dsound's next post, that should happen shortly!
Together we can make this a new dawn for DSound platform and our community!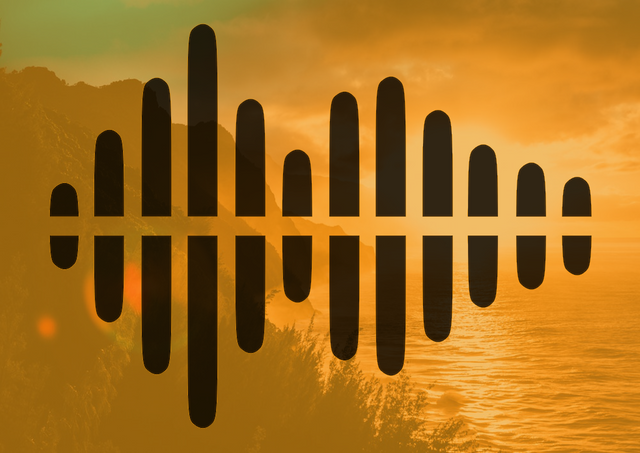 We don't really need charity. We might feel unfairly treated - but we are free now.
DSound is one of the strongest communities in Steem and we'll show it!
Stay tuned to @dsound posts the next few days to know it all...
Cheers,
"Music is what feelings sound like"
DSound <3 Music
---
And If you trust us and approve what we do in the Steem ecosystem, please give us your Witness vote to help us continue this journey...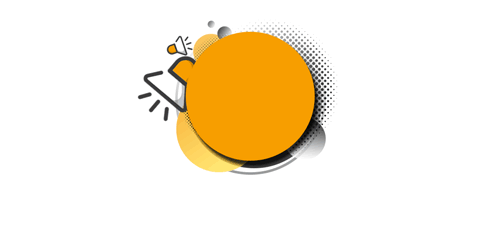 Design by @aleister

You can vote for @dsound as a Steem Witness here: Vote with SteemConnect
... but if you prefer the oldfashion way, please go to:
https://steemit.com/~witnesses
and vote for @dsound :)

You might not find us on the list yet, so please use this field to vote:

Alternatively you can set @dsound as your proxy, so that you follow the witnesses we vote as well. This might be interesting for all of you that don't know that well for which witnesses to vote... To do so use this field:

Note: You will need your active private key or your master password for these operations.
Thank you guys! :)