Fear and Roaming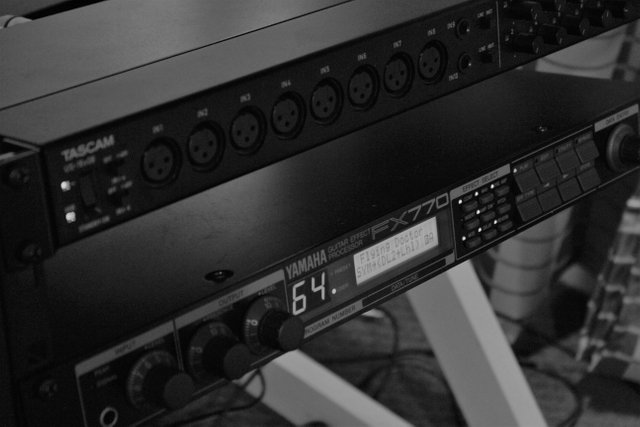 ---
Another one from the vaults.
This tune was a fluke really - I wandered into the local music store (Wards Music in Whangarei, New Zealand) and they had this horrible bass there - the neck was too short and the scale length was way off. I offered them $10 took it home and ripped the frets out. I then somehow got this disgusting sound with some early VST.. I don't even know what it was - Guitar RIg, Green Machine? Amplitube? not sure. The drums are from Groove Agent again - they have a fair amount of work in them and I got carried away in some parts where they sort of drift off.
So, there's the lesson - every instrument has something to give, a song that hasn't been played so to speak. Look beyond what is, and see what could be.
Cheers!
outoftune
---
► Listen on DSound
► Listen from source (IPFS)