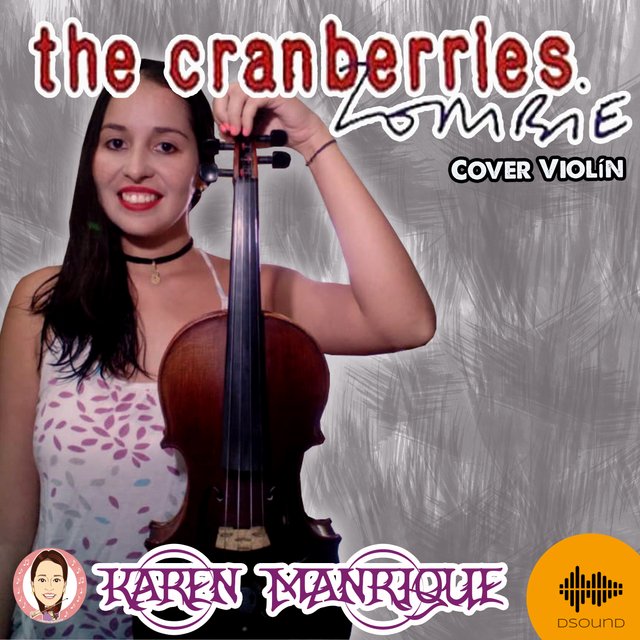 ---
Hoy le ha tocado el turno a Zombie, uno de los mayores éxitos de la banda "The Cranberries" y una de las canciones que más popularidad dió al grupo. The Cranberries fue una banda ícono de los 90´s, y hasta ahorita como siempre cuando estudio un tema para tocarlo con mi Violín me entero que su líder Dolores O´Riordan, cuya grandiosa voz nos hacía estremecer, falleció en enero de este año. Es impresionante como termina una vida tan maravillosa así no mas.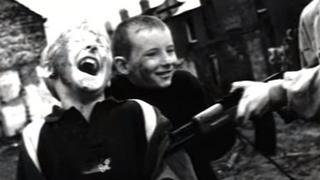 Sabian que el tema Zombie escrito por la líder durante la gira por Inglaterra en 1993, fue un lamento en contra de la guerra inspirado en la muerte de Tim Parry y Johnathan Ball, de 12 y 3 años, asesinados por una bomba del IRA.? Pues si asi mismo. Se trata de una canción protesta en contra del conflicto de Irlanda del Norte, haciendo referencia a la rebelión militar de Irlanda por su independencia en 1916.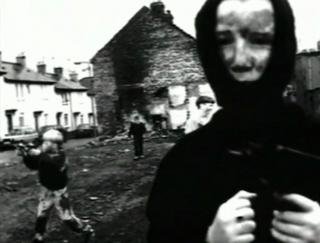 Esta canción cumple ahora 25 años, como pasa el tiempo ya son dos décadas del grito de este tema que puso voz a esa protesta, a esa lucha por la paz, a esas tragedias, a la muerte de dos niños inocentes que se fueron demasiado pronto por la sin razón del terrorismo.
Es lamentable lo que en el mundo pasa y las situaciones que muchos paises atraviensan y puedo dar un sin fin de paises que sufren de terrorismo, lamentablemente le ha tocado a mi hermoso país Venezuela, estamos atravesando la peor crisis politica, economica y humana de nuestra historia y hasta de America Latina. Pero no quiero hablar de lo malo hablemos un poco de lo bueno y quien no conozca mi país no crea que asi siempre fue.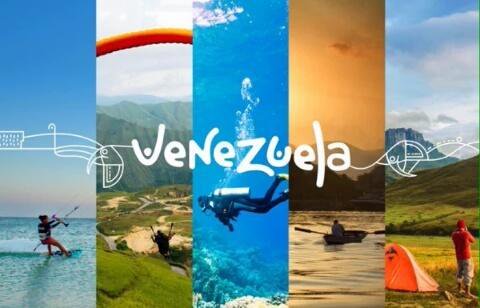 Venezuela es ciertamente un país privilegiado, lleno de encantos y prodigios, que Dios lo debió crear en una tarde en que andaba especialmente feliz. Realmente, Venezuela lo tiene todo: no sólo inmensas riquezas de materias primas: petróleo, hierro, oro, aluminio, carbón, pesca, productos agrícolas y ganadero, sino que es imposible imaginar un país más hermoso.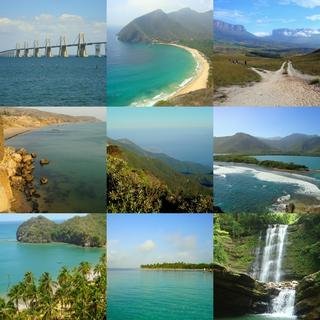 Venezuela cuenta con un sol inapagable, playas exquisitas de aguas cristalinas sobre lechos de coral (Morrocoy, Los Roques, Mochima, Margarita, Playa Colorada, Choroní, Cata, Adícora); desiertos y medanales que día y noche avanzan sin descanso con sus pies movedizos de arena; llanuras inmensas pobladas de historias, corocoras y garzas, donde los horizontes, como las estrellas, se van alejando a medida que uno los persigue; ríos caudalosos que van culebreando entre selvas infinitas; árboles frondosos que parecen sostener el cielo con sus brazos; lagos y lagunas encantadas, pobladas de leyendas y de magia; tepuyes, castillos de los dioses, que levantan sus frentes para asomarse al espectáculo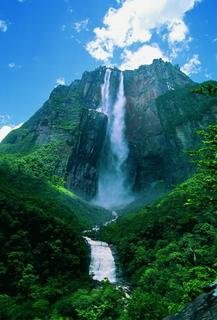 maravilloso de la
Gran Sabana
;
cascadas y raudales
que van entonando con sus labios de agua el himno del amanecer de la creación; pueblitos montañeros que se acurrucan en torno a la torre valiente de su iglesia y se trepan a las raíces de la niebla y del frío;
islas paradisíacas
que parecen estrellas caídas en el cielo azul de nuestros mares; una enorme serranía habitada por el frailejón, el viento y la soledad; montañas corpulentas que agitan contra el cielo su bandera de nieve; en abril y mayo,
Venezuela
llamea en los brazos de sus araguaneyes; todas las tarde Dios se despide de nosotros en los crepúsculos de Lara y en los atardeceres de
Juan Griego
y acuna nuestro sueño con el guiño sublime del
relámpago del Catatumbo
.
Pero la principal riqueza de Venezuela no es el petróleo, ni su mayor belleza es el Salto Ángel o la Gran Sabana. La riqueza y belleza más importantes de Venezuela somos su gente.
Sin más nada que decir espero disfruten de este tema y sea de su agrado y recuerden si les gusta denme su voto o un comentario .

Today it was the turn of Zombie, one of the biggest hits of the band "The Cranberries" and one of the songs that gave more popularity to the group. The Cranberries was an icon band of the 90s, and until now as always when I study a song to play it with my Violin I learned that its leader Dolores O'Riordan, whose great voice made us shudder, died in January of this year. It's amazing how such a wonderful life ends, no more.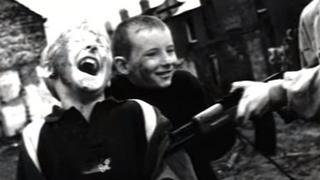 They knew that the Zombie theme written by the leader during the tour of England in 1993, was a lament against the war inspired by the death of Tim Parry and Johnathan Ball, 12 and 3 years old, killed by an IRA bomb.? Well yes same. It is a protest song against the conflict in Northern Ireland, referring to the military rebellion of Ireland for its independence in 1916.
This song is now 25 years old, as time goes by, it's been two decades since the shout of this theme that gave voice to that protest, to that struggle for peace, to those tragedies, to the death of two innocent children who left too early for the no reason of terrorism.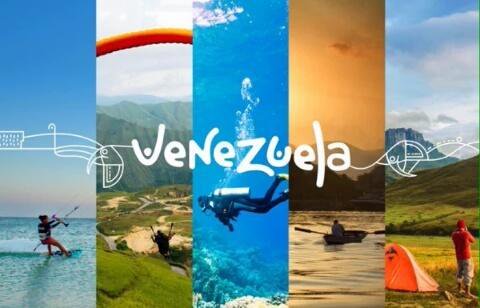 Venezuela is certainly a privileged country, full of charms and wonders, that God should have created on an afternoon when he was especially happy. Really, Venezuela has it all: not only immense riches of raw materials: oil, iron, gold, aluminum, coal, fishing, agricultural products and livestock, but it is impossible to imagine a more beautiful country.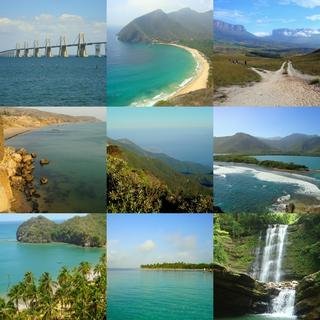 Venezuela has an unpayable sun, exquisite beaches with crystal clear waters on coral beds (Morrocoy, Los Roques, Mochima, Margarita, Playa Colorada, Choroní, Cata, Adícora) ; deserts and medals that day and night advance without rest with their loose feet of sand; immense plains populated by stories, corocoras and herons , where the horizons, like the stars, are moving away as one pursues them; flowing rivers that go wriggling among endless jungles; leafy trees that seem to hold the sky with their arms; lakes and lagoons enchanted, populated with legends and magic; tepuyes, castles of the gods , that raise their fronts to lean out to the show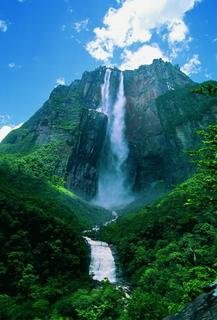 wonderful of the
Gran Sabana
;
waterfalls and rapids
that are singing with their lips of water the hymn of the dawn of creation; mountainous villages that huddle around the brave tower of their church and climb to the roots of fog and cold;
paradisiacal islands
that look like fallen stars in the blue sky of our seas; a huge mountain range inhabited by the frailejón, wind and loneliness; corpulent mountains that wave their snow flag against the sky; in April and May,
Venezuela
flames in the arms of its araguaneyes; every evening God says goodbye to us in the twilight of Lara and in the afternoons of
Juan Griego
and cradles our dream with the sublime nod of the
Catatumbo lightning
.
But Venezuela's main wealth is not oil, nor is its greatest beauty Angel Falls or Gran Sabana. The most important wealth and beauty of Venezuela are its people.
Without more anything to say I hope you enjoy this topic and to your liking and remember if you like give me your vote or a comment

Gracias por venir. Te invito a que vayas a mis entradas anteriores donde también realizo audios de Temas en Cover con mi Violín, aquí están
Thanks for coming. I invite you to go to my previous posts where I also do audios of Themes in Cover with my Violin, here they are

Quiero invitarte a entrar a la comunidad de @dsound para que conozcas mas de ella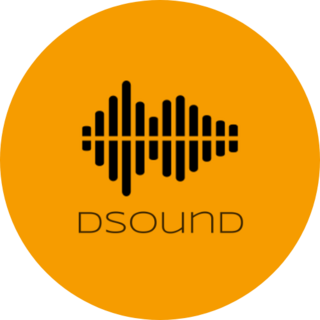 Tu invitación al servidor de Dsound Aquí

Si confías en @Dsound y @prc y estas de acuerdo conmigo, por favor, dales tu voto de testigo para ayudarlos a continuar yo ya di mi voto y tú? Sólo dale click a las imagenes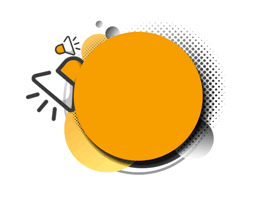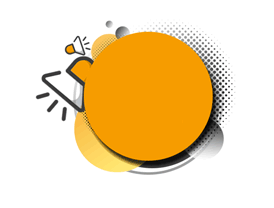 If you trust @Dsound and @prc and you agree with me, please give them your witness vote to help them continue and I gave my vote and you? Just click on the images

Si deseas delegar a DSound, haszlo yo ya lo hice y aporte un granito de arena. La comunidad estará muy agradecida y la iniciativa de curación hará un gran uso de la misma.

If you wish to delegate DSound, I have already done it and contribute a grain of sand. The community will be very grateful and the healing initiative will make a great use of it.
10SP, 20SP, 30SP, 40SP, 50SP, 100SP, 200SP, 300SP, 400SP, 500SP, Decide tú cuantos SP quieres delegar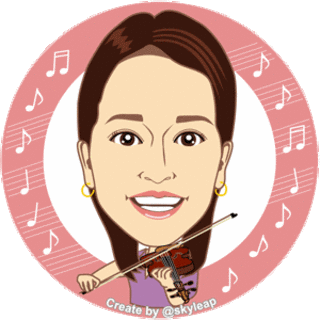 Puedes ubicarme por mis Redes Sociales:



You can locate me through my Social Networks:

---
► Listen on DSound
► Listen from source (IPFS)