Exorcism (Brompton Demos 2018 - 002) [DSound]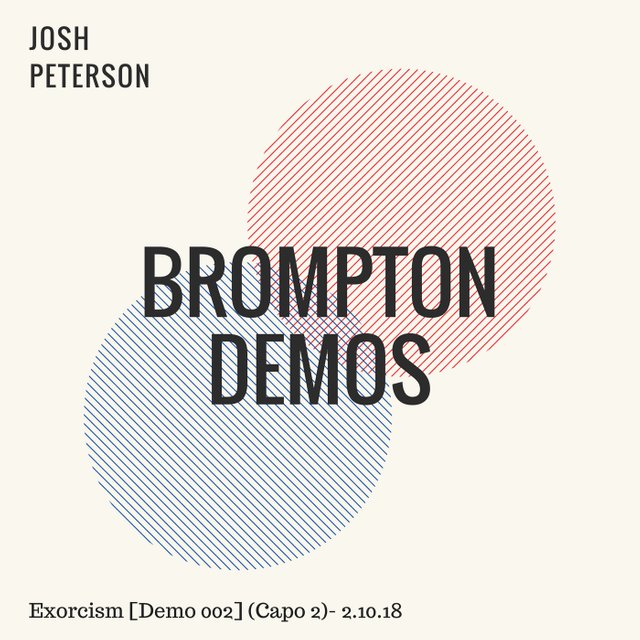 ---
As a promise to myself, I'm posting demos to DSound to push myself to write and finish more songs, kind of like an open notebook.
This is a fresh demo of Exorcism, the original (first written in 2011) of which I published a few days back. The original is in standard tuning and no capo, while this version is standard tuning and a capo on the second fret. The original is a bit more angsty, but I like how this version is transposed up.
It's nowhere near done, though - just wanted to get a basic idea down. There will inevitably be multiple revisions, but for now this is a good enough start.
Thank you for listening,
Josh
---
► Listen on DSound
► Listen from source (IPFS)