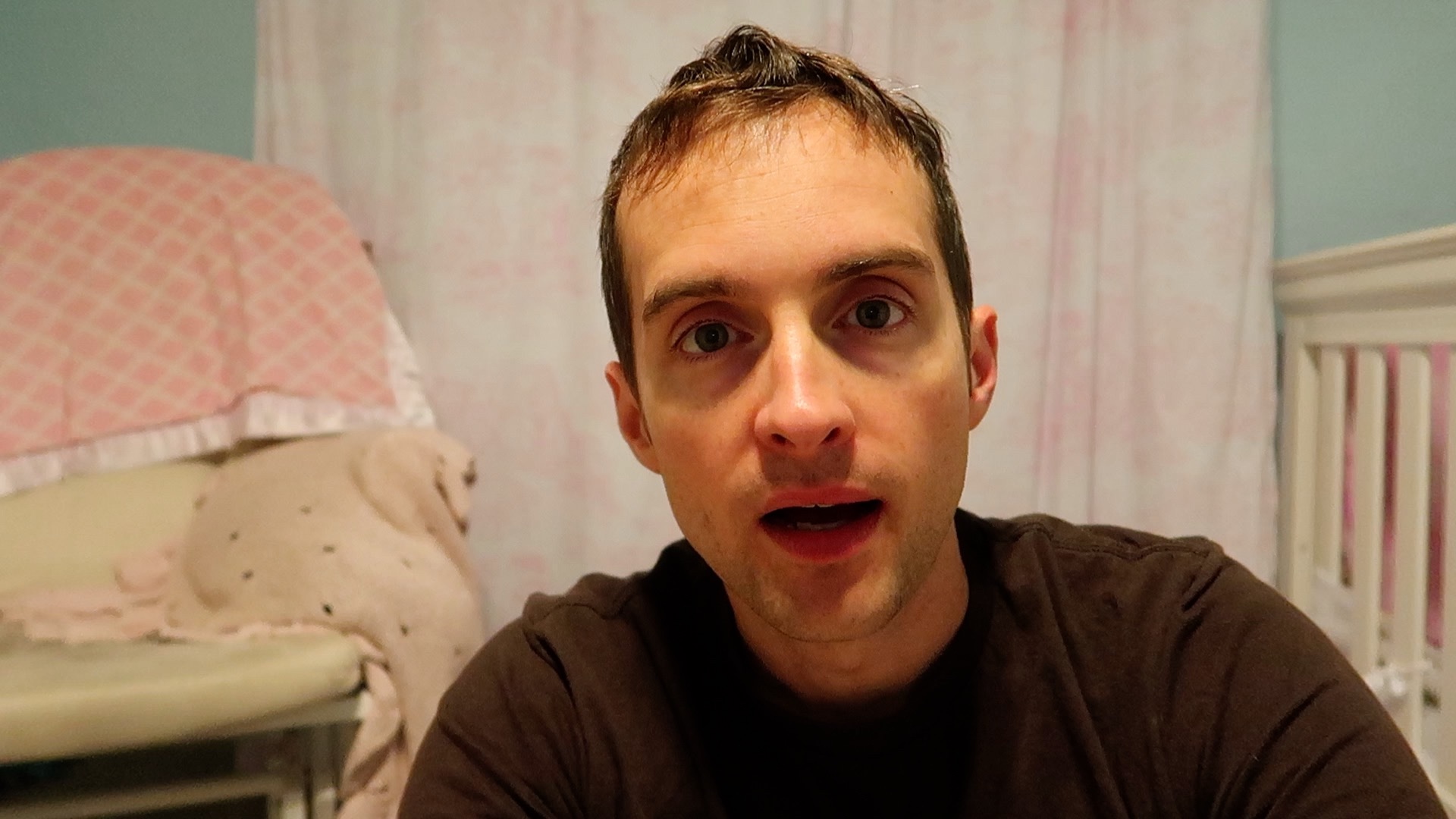 We have the freedom today to feel happy, sad, and every other emotion in life today without needing a reason, excuse, or explanation! How many of us realize that especially when it comes to being accountable to that inner critic that demands a reason to feel anything? I hope this post helps because I have struggled a lot in my life with just feeling safe to feel my feelings and not lock up every emotion within what often is a false reason. My hope in sharing this is to help more of us eliminate the annoying questions of "OMG WHAT'S WRONG?" and "Why are you so happy/sad/excited/not numb?" because these are based in fear of being vulnerable and judged. Thank you for reading about day 192 of Happier People Podcast and I hope you enjoy it!
If you prefer to watch instead of read or listen, will you watch the video because many readers have said the video experience is the best?
Permission to cry and be sad without needing an excuse or a reason #192
---
Just before creating this, I just finished laying down here crying. I had my daughter's blanket over here and I laid down with Eeyore. I just sobbed. I just cried and there was no reason. I was sad and the rest of the world was just fine. No problems or reasons.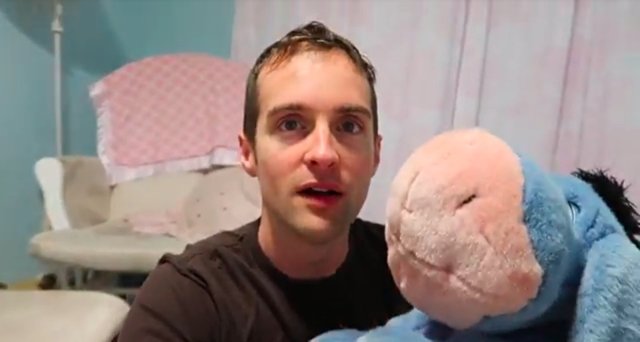 I feel different now. I feel much better now, like after you throw up, that feeling of relief. That's how I feel now.
Oh, I felt sad five minutes ago. I can't say that I do feel sad. Now, I feel happy. Now, I feel full of joy. I feel energetic.
So many people ask, "Jerry, how do you have so much energy?"
We have a lot of energy when we allow our dark side to come up and we don't have to explain it. We don't have to sit there and say, "Well this is why I'm sad."
I'm so tired of that.
Whenever we say we are sad, other people will say, "Why? Why are you sad? What's wrong, Jerry? There's nothing in life to be sad about."
You are right, there's nothing in my life to be sad about or about everyone else's lives. What about just my daughter? She's two and a half, and sometimes she just has a breakdown for no obvious reason, and then she feels better right afterwards.
What I've noticed this morning is that I was feeling like I didn't have enough time to film my video course. I didn't have enough time, I hadn't done enough, I couldn't do enough, and then that is awful to feel that way.
Now, a lot of my life I just went around trying to fight that mentally, "Well, I do have enough time. Well, I shouldn't feel like this," and that has this state then of a background of pain. The kind of pain that when someone pulls out in front of you with a car and you blow up at them. That kind of pain when the line is a little bit too long at the grocery store.
You are about ready to just start going crazy and hurting people. The kind of pain that when you have some kind of substance to numb it, you feel so much relief.
There's an easier solution. You just lay down, grab a blanket and cry over it like a baby, and it works. It works so well, I just did it. That's how I know it works, and I feel so much better now. I feel restored to sanity because it feels insane to be sad in heaven.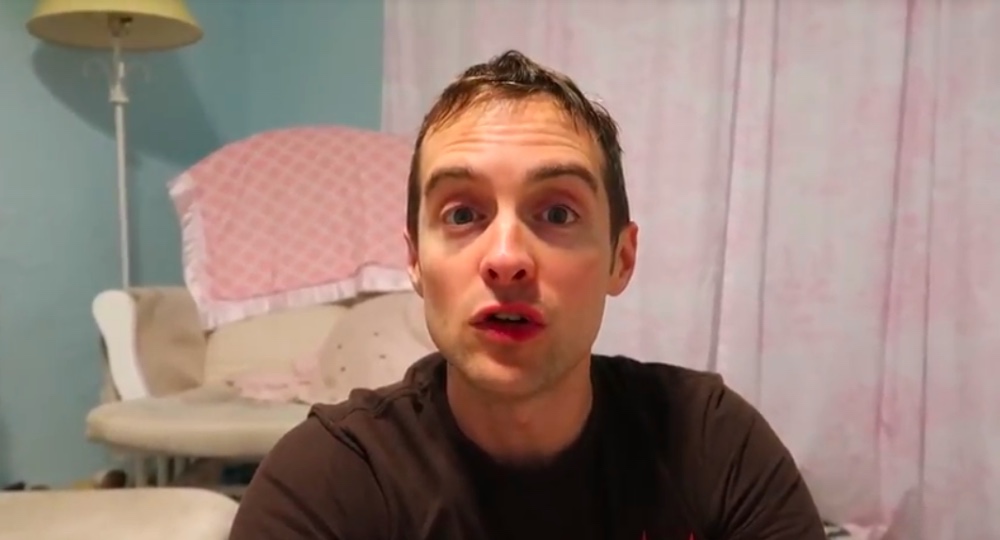 It feels insane to be all upset, and then need to explain it. You need to look around and say, "Well, this person did this and that's why I'm sad." That makes it worse. I find it makes it worse when I say that I'm sad because of someone else.
I experienced a lot of feelings come up in proximity to something my wife said today. It wasn't because she said that, it was my reaction to it.
It doesn't have anything to do with her, it is how I'm feeling and I have a free pass. I can be sad for no reason at all today and that's freedom. No one needs to give me permission to be sad. I can be sad because I want to be sad, because it's a sunny day outside and I am tired of the sun, or because it's a rainy day, whatever.
I've spent so much time in my life trying not to be sad, and being sad is a normal emotion. It happens on a daily basis. At some point, almost every day there's the need to just cry, to just be sad, and it works so much better when I don't explain why because then my rational mind gets all kicked into gear about what it needs to do, that there's some problem that needs to be fixed.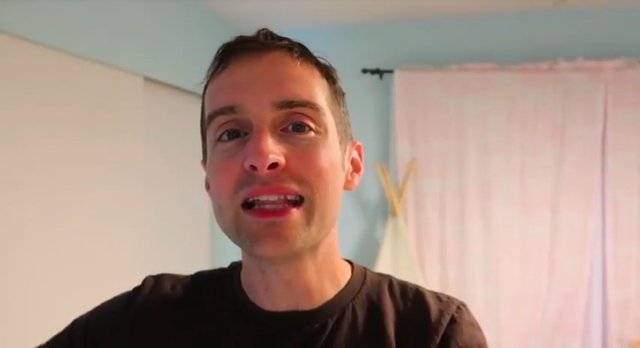 There's this belief that we need to be happy all the time when everything's not okay.
Why?
Because if we are not happy we are sad. Then we will cause trouble and everyone will come for us and they will kill us.
There's something weird like that going on, that we have to present this happy face all the time to people and I refuse to do that.
If I don't feel good, I'm not going to act good in front of you, and if I'm sad I'm going to be sad regardless of who's around.
Now, for some reason, that's hard because what a lot of us don't like about other people being sad is it brings out the sadness we are denying inside of us. I am very comfortable with babies crying around me today because I don't have any latent sadness inside me and the baby crying then is nothing personal.
You see, the baby crying is something personal if you have got a lot of latent sadness in you, "How dare that baby cry?"
It's personal then.
If there's no latent sadness in you, it doesn't bother me to have a baby crying. In fact, I kind of like it. It's an opportunity for me to comfort and be loving, but when a baby's crying and I'm sad too, it's really hard to keep my sadness under wraps.
When a baby's crying and I'm sad I'm grateful like, "Yes. Let's cry together."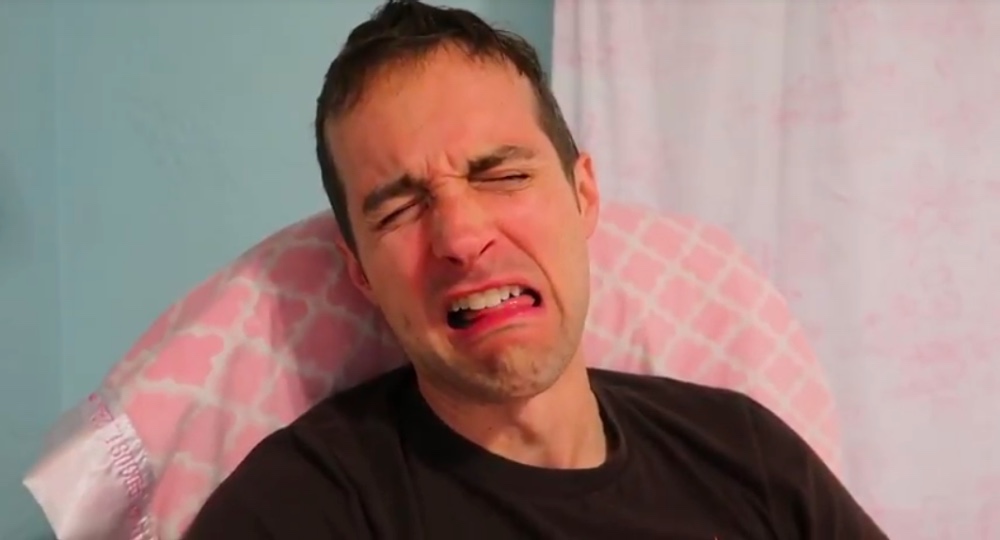 Yes, we are so sad, but if we are struggling to keep it together and look happy it's something like another human being being courageous enough to just let it out in this culture of, "You have to be happy all the time or something's wrong with you."
You need to go to the doctor and get put on medication, and just be reduced and poisoned every day, and then you won't be able to be sad anymore. That's sick! That is sick.
When we see another human being who's courageous enough to just feel their feelings and not blame it on anything we get jealous, "How dare this person be able to cry? I can't cry and be sad."
But really it's in our own heads, we do this to ourselves. Now, other people can help us. My wife is just amazing for giving me a safe place to cry. It takes a lot from her though not to hold her own stuff in, but to not take it personally.
I think a lot of us have an opportunity to help our partners by making space for our partner's negative emotions.
What I've noticed in a lot of my relationships in my life is that my partner and I did not make space for each other's negative emotions. When I am feeling sad I don't want to be smothered with, "Oh, my God. What's wrong with you? Are you okay?"
That disgusts me because that doesn't feel safe to me. What feels safe is to just be allowed to feel my feelings and loved like nothing's changed, and this is called vulnerability.
I love being able to just feel my feelings because the majority of my feelings are pure joy and happiness.
Look at a child. That's why so many of us love children, and I get jealous seeing how people behave with children because I'm the same thing. I'm just a big grown-up baby. I want to be treated this same way a two and a half-year-old is treated.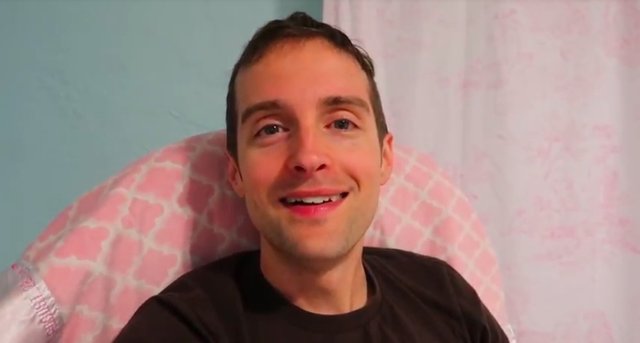 It's amazing to see how differently people act with children and adults. With a child, the same person will be open, "Oh, I want a hug. I love you," and they will cry, and then, with an adult "Well, no. Don't come hug me." It's all weird. It's weird. I just want to be a child.
Jesus said we can learn to live like little children. If we want to enter the kingdom of heaven we must live like little children. He's serious about that, for real. That's what it means, it's so accurate.
My daughter unquestionably lives in heaven every day. She is happy almost all day, every day, then sometimes she just crashes and cries, and it's all wrong, and then she just gets over it.
She doesn't need to be smothered with love, "Oh, baby. What's wrong?"
I can literally just sit there and watch her cry. Sometimes she wants a hug and she will try to get one if she does. Often she doesn't want me to even touch her. She just wants to be sad for a minute, then she immediately, as soon as she's done crying, she's totally over it, it's done.
That's how I am now too. I cry about something and I'm done with it after that.
You see, even in how I talk, I just did it right there. It always has to be about something. I can't just cry and have it be about nothing.
How much better would our world be if each of us was aware of our own capability to just cry and have it be about nothing?
It didn't have to be about poverty, and I realized the world is full of a variety of experiences and a lot of us actually love tragedies because that's our permission to feel bad.
When we see a shooting we deep down secretly love it,"Oh, thank God. I can cry about this and no one will judge me. Oh, thank God."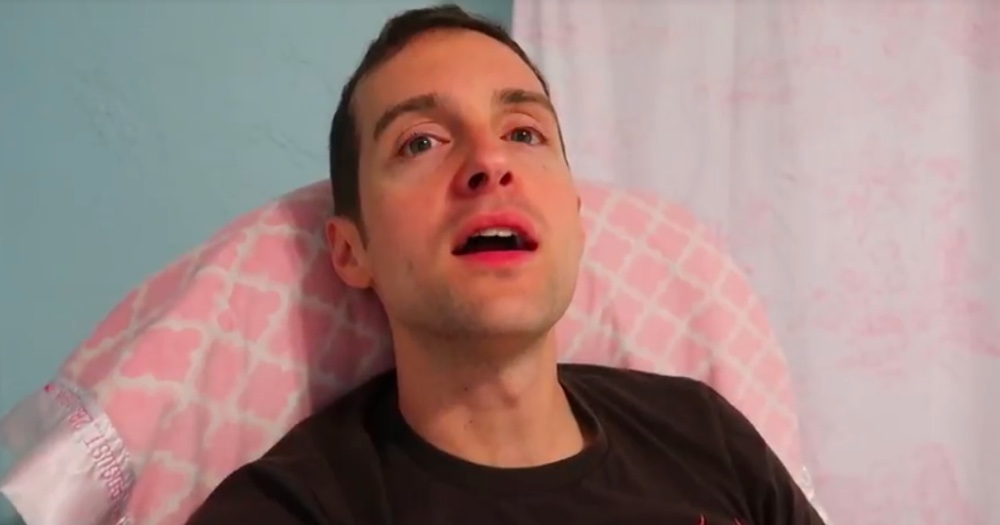 In that way, these things actually are helping us experience our emotions, and if we don't want any more of them we need to be able to just feel our feelings for no reason, and then we won't need reasons to help us feel our feelings and to connect with each other.
Often when tragedy happens we are most open to being vulnerable and connecting with each other, and then when things are going good, "Well, I can't be bothered to give someone a hug or cry at work or whatever it is."
Be the change you want to see in the world. This is the change I want to see in the world. I want a world that feels safe to just break down and cry, just sob and say, "I don't know. I don't know," and then it's better.
We don't need some kind of substance to get us back to acting like a child because as you can tell I've struggled a lot with trying to cheat my way back to being a child, using substances and other substitutes to try to just return to a natural state.
I get a lot of people that ask me on live streams, "Are you high?" On my videos, "Are you high?"
This is a normal state of a human being who has permission to just live and be, and exist from inside. It doesn't have to be the external world.
Now, some places in the external world can make it more difficult. I find when I'm around certain people I have a harder time just breaking down and crying. When I'm around my wife and daughter, it's very easy for me to have a pure emotional experience, to just simply cry about something or about nothing.
You can see, I can hardly even say it. My own mind is so conditioned.
You can't just cry about nothing. You have to have a reason. Why is something wrong?
I find something that helps me a lot is to just experience it and to avoid asking the question, what's wrong?
Instead to ask, what's alive in me?
What am I experiencing right now?
And often the thoughts of the things I would have found by what's wrong will come up except they are not a problem. I'm feeling limited, I'm feeling not good enough, I'm full of judgment and fear.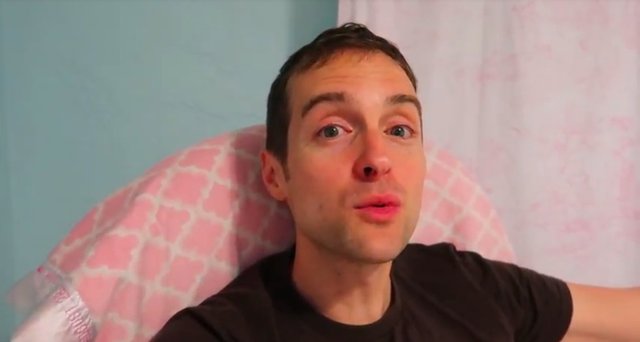 Now, sure you could say that's what's wrong, but then it's not a problem. If I ask what's wrong, it becomes some problem, "Oh, I'm full of fear," or, "What am I going to do about that?"
Nothing, that's just what's happening right now, and then it passes. That's why so many of us love movies and music because they often assist us in letting our feelings out, and other people can assist us in letting our feelings out, and we can just feel things.
We are free today. Our biggest prison, our biggest limitation is what we place on ourselves. We put ourselves in this prison. We always have freedom.
That's why I've shared this, I hope we collectively realize that. I share this to help myself remember because I've been learning this lesson repeatedly.
It's okay for me to just feel something because sometimes I will feel like I don't have any business being happy. Everything might not be going good, I will be in a traffic jam or some minor inconvenience, and I will feel like I don't have any business being happy right now: "How dare I be happy when the line at the grocery store is long?"
And my mind says, "You should be sad. You have a reason to be unhappy. You can't be happy right now in the middle of this."
There will be a tragedy happening and I won't have any sadness in me and I won't feel any sadness. My mind says, "You can't be happy right now. This is the time to be sad."
I'm not sad.
I don't have any sad.
I've experienced all my sad when I cried now 30 minutes ago. I'm not sad this happened. This is the world we live in. This is the world we have chosen to make together.
I'm happy to be here regardless of whatever's happened. I don't need permission to be happy and the miracle is to realize that most of life is pure happiness, joy and bliss when we just are free to experience it, and we don't have to wait to be happy, we don't have to have permission to be sad.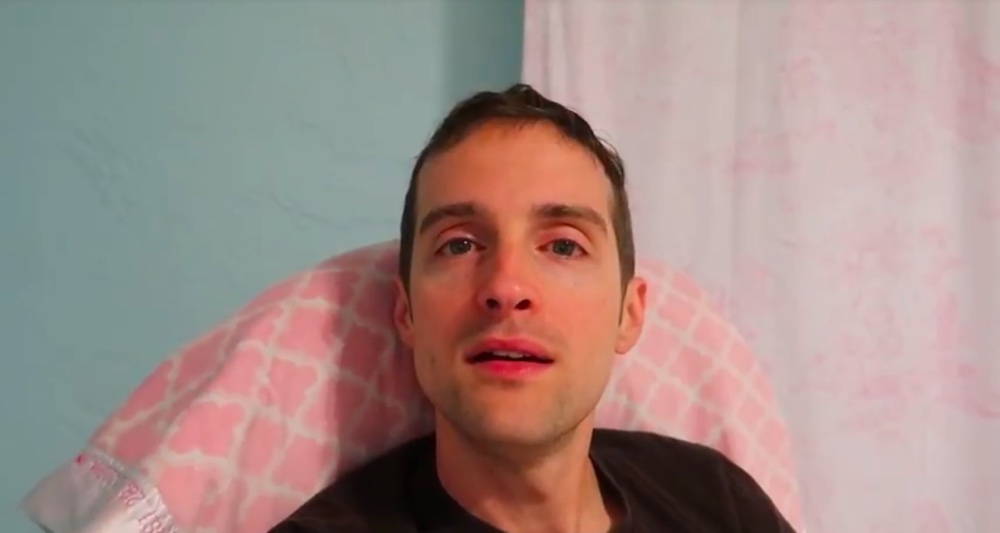 My message today is to give you permission. If you are sad feel free to lay down and grab a blanket, curl up in a corner.
My friend Ty, he'd take a basketball and sit in the closet and just cry, and there didn't have to be any reason for it.
It's okay. I like to curl up with a blanket in a fetal position and just sob. There's no reason for it.
I love you. You are awesome and I hope this helps. I hope this day 192 of Happier People Podcast was helpful.
If you found this post helpful on Steem, would you please upvote it and follow me because you will then be able to see more posts like this in your home feed?
Love,
Jerry Banfield with edits by @gmichelbkk on the transcript from @deniskj
Shared on:
Let's stay together?
Our Most Important Votes on Steem are for Witness!